Anant Ambani: All About The Youngest Son Of India's Business Tycoon!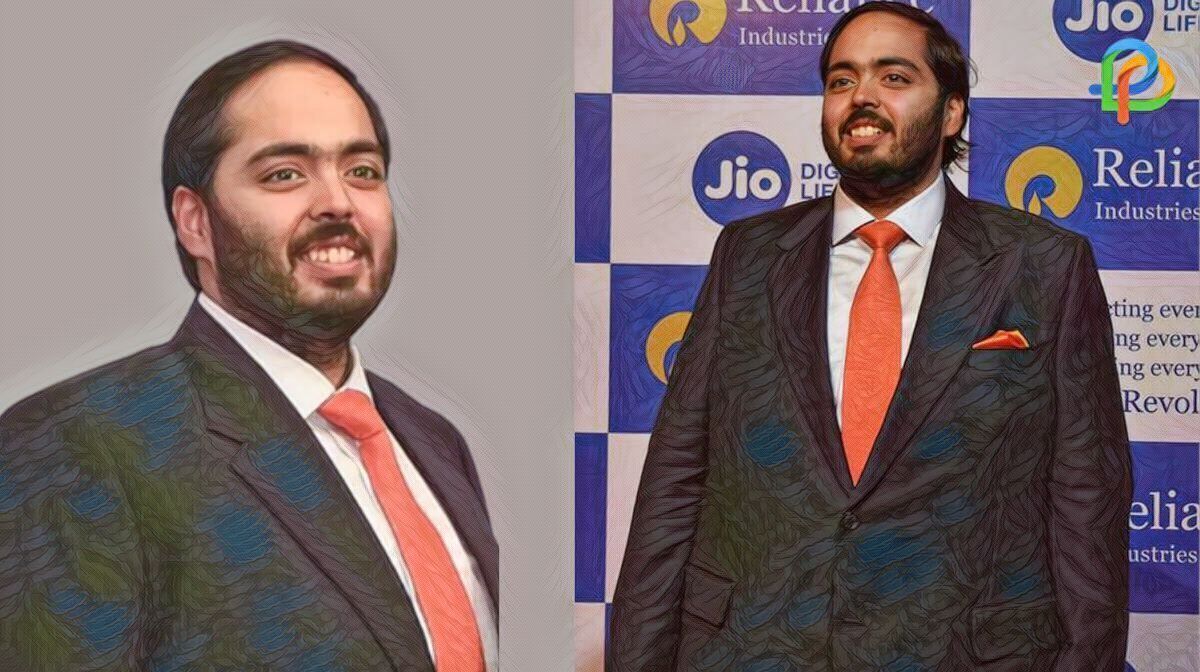 Anant Ambani is the youngest son of Mukesh Ambani, the Indian business magnate and the Chairman and managing director of Reliance Industries Ltd. Anant is touted to be one of the heirs of Reliance, the country's most valuable company in terms of market value.
In August last year, Mukesh Ambani announced the company's succession plan where Anant will be heading Reliance's new energy unit. Anant Ambani spends the majority of his time at Reliance's Jamnagar campus. He does not have an active presence on social media with no Facebook or Twitter accounts.
Physical Stats
Height – 5 feet 8 inches
Weight – 70 Kg
Eye color – Black
Hair color – Black
Birthplace – Mumbai, Maharashtra
Zodiac sign – Aries
Age – 27 years
Qualifications – Graduation from Brown University in Rhode Island, US.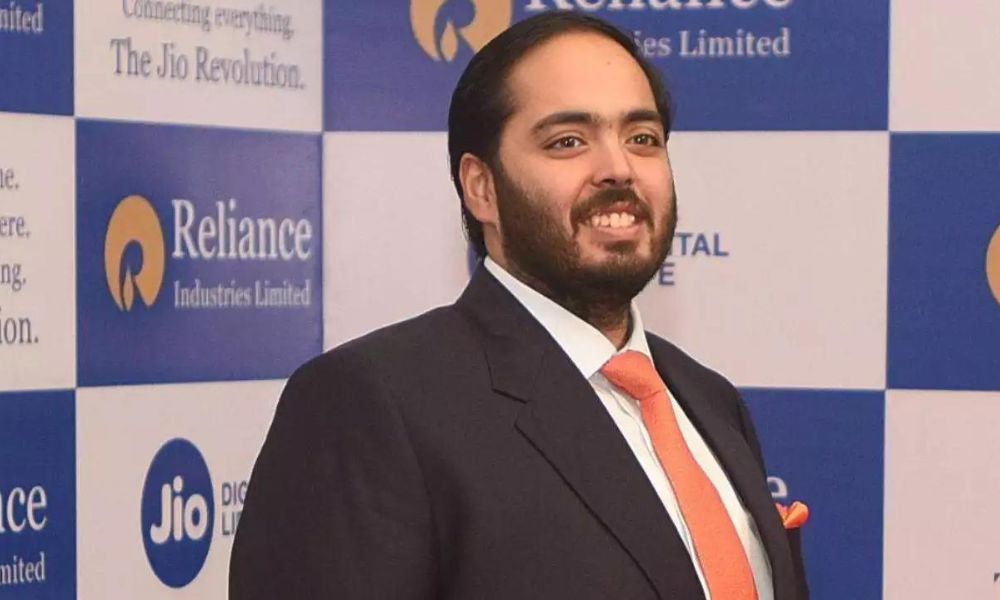 Family
Anant was born on April 10, 1995, in Mumbai. His father Mukesh Ambani is the second richest person in Asia and as of 29 November 2022, his estimated net worth stands at US$93.8 billion. Anant's mother Nita is the Chairperson and founder of the Reliance Foundation, Dhirubhai Ambani International School, and a director of Reliance Industries. She is also a philanthropist and owns Mumbai Indians, the Indian Premier League cricket team. Anant Ambani has two siblings, Akash and Esha and they are twins.
Affair
Anant formally got engaged with Radhika Merchant on 19th January 2023. Last month, the couple had a 'Roka' ceremony at Shrinathji Temple in Rajasthan's Nathdwara. Radhika is the daughter of Viren Merchant, CEO and Vice chairman of Encore Healthcare, and Shaila Merchant. She is a graduate of New York University and serves as the director on the board of Encore Healthcare. Apart from that, Radhika has been a trained Bharatanatyam dancer for the last 8 years. Since childhood, Anant and Radhika have known each other and have been friends. In 2018, the couple shared a picture of themselves together and it had gone viral.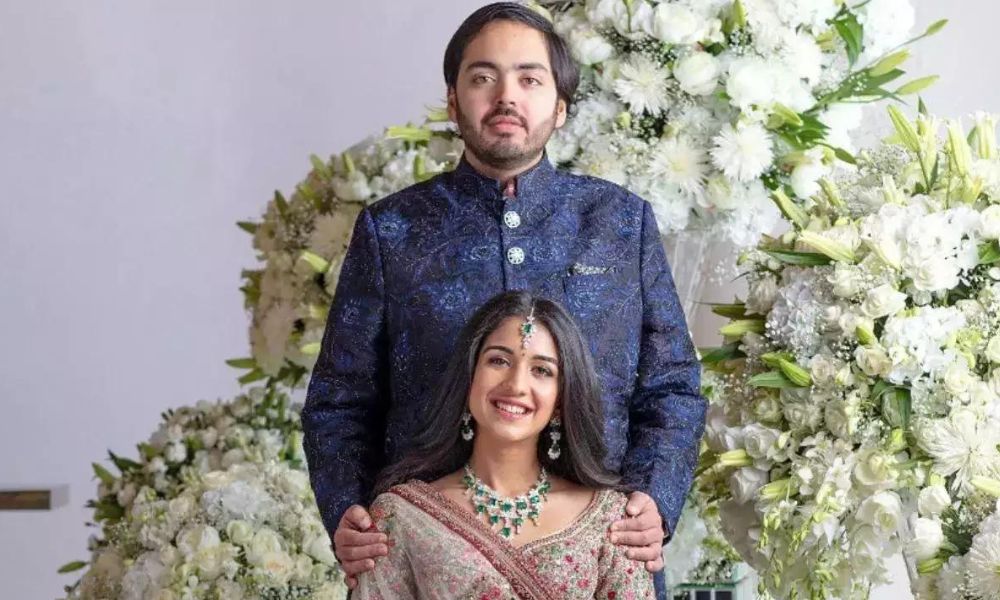 Education
Anant Ambani completed his schooling at Dhirubhai Ambani International School. Later he did his graduation from Brown University in Rhode Island, US.
Profession
For more than two years, Anant Ambani has been serving as a director at Jio Platforms. In February 2021, he was also inducted as a director at Reliance O2C. Earlier this year, it was confirmed that he is a director at Reliance Retail Ventures Ltd (RRVL) as well. Anant, along with his mother Nita has been actively involved in managing the activities of Mumbai Indians, the Indian Premier League cricket team. He also supports Nita in social activities as well.
In August 2022, Mukesh Ambani unveiled Reliance Group's succession plan in a significant announcement. As per the plan, his twin children Akash and Isha will be heading the telecom and retail business whereas Anant will be leading the new energy unit. While making the announcement, Mukesh said that Anant Ambani has joined the new energy business with great zeal.
Later in December, Mukesh said that New Energy is Reliance's latest start-up business with the potential to transform not just the company or India, but the whole world. He went on to add that with Anant joining the energy business, the company is making rapid strides in setting up the Giga Factories in Jamnagar.
Source Of Income
Anant has joined the new energy business with great zeal. Anant Ambani's net worth stands at $45 billion.
Lesser Known Facts About Anant Ambani
In 2019, he was appointed as a member of the Shri Badarinath Shri Kedarnath Mandir Committee. Communicating the appointment, the Uttarakhand government issued an order and out of the 10 members included in the prestigious temple management committee, Anant's name featured on top of the list.
Anant Ambani has been a chronic asthmatic during his childhood days. As part of the treatment, he had been on steroids and this led to drastic weight gain. However, in 2014, a determined Anant became more health conscious and went on a weight loss mission. Hence, he began following a strict diet and exercised for five or six hours in a day. Finally, Anant's efforts proved fruitful, there was an unbelievable transformation and he lost a whopping 108 kilos in less than 18 months.
At his 21st birthday bash held in Mumbai, Anant's slim appearance garnered a lot of media attention. He was congratulated by many celebrities including Salman Khan and MS Dhoni for his amazing transformation.
When Nita Ambani lost a considerable amount of weight, she said that his son Anant Ambani was her major motivation.
In 2019, Anant was seated in the front row of a BJP rally led by Indian Prime Minister Narendra Modi. In an interview to a television channel, he said that he came to the venue to support the country and listen to the Prime Minister. After Modi's speech got over, Anant was seen raising his hands shouting "Chowkidar" "Chowkidar".
In September 2022, Mukesh Ambani bought a palatial house for Anant Ambani at Palm Jumeirah, Dubai. Reportedly Ambani paid a whopping Rs 640 crore for the property with all the luxury amenities such as an inbuilt wine cellar, 10 bedrooms, a private spa and both indoor and outdoor pools. The palm-shaped artificial cluster of islands also houses several other celebrities such as former English footballer David Beckam and Bollywood actor Shahrukh Khan.
Anant's engagement function was held at Antilia, the posh residence of Mukesh ambani's family in Mumbai. As part of the engagement, traditional ceremonies such as Gol Dhana and Chunari Vidhi were also held. There was also a surprise performance by Ambani family members, led by Nita Ambani.
On December 23, 2019 Anant Ambani delivered an emotional speech in his keynote address at a grand celebration conducted to commemorate 40 years of the company's listing and the birth anniversary of its founder Dhirubhai Ambani. In his speech, he recalled his grandfather Dhirubhai Ambani always saying that relationships are everything and the rest all are least important. He also added that serving the Reliance family is the most important mission in his life.
Read More:
Divita Rai: Facts To Know About 'Miss Universe India 2022!
Harnaaz Kaur Sandhu: Interesting Facts About Miss Universe 2021!