Delhi's Air Quality Improves But Remains In Very Poor!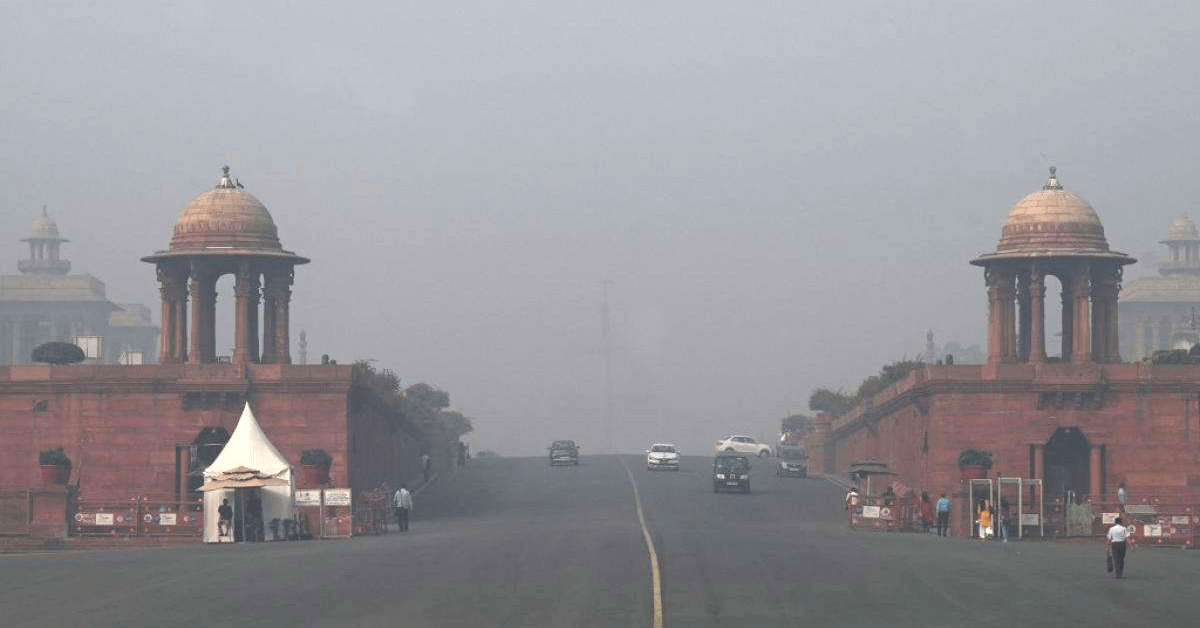 Be it a season of festivals or a season to harvest crops, Delhi experiences a new level of pollution every year. The capital city, once known for its plain and decent weather on winter mornings, now is filled with gaseous, poisonous, and harmful polluted air around.
Just wake up in the morning to only see a scene filled with smoke (people confuse it with fog)- that is hazardous and challenging to the people. The new version of winter fog called smog is challenging and can cause respiratory-related challenges to people.
Especially after the covid war, people are experiencing worse symptoms with cough, cold, and breathlessness (thanks to pollution)!
Delhi's Air Quality Improved But Remains In The 'Very Poor' Zone, With AQI At 303
It was only on Thursday that people were able to make the quality of Delhi's air a little better. It did improve but remained at the lower end of the very poor category. This morning, it was around 303, still making it a challenging situation to cope with.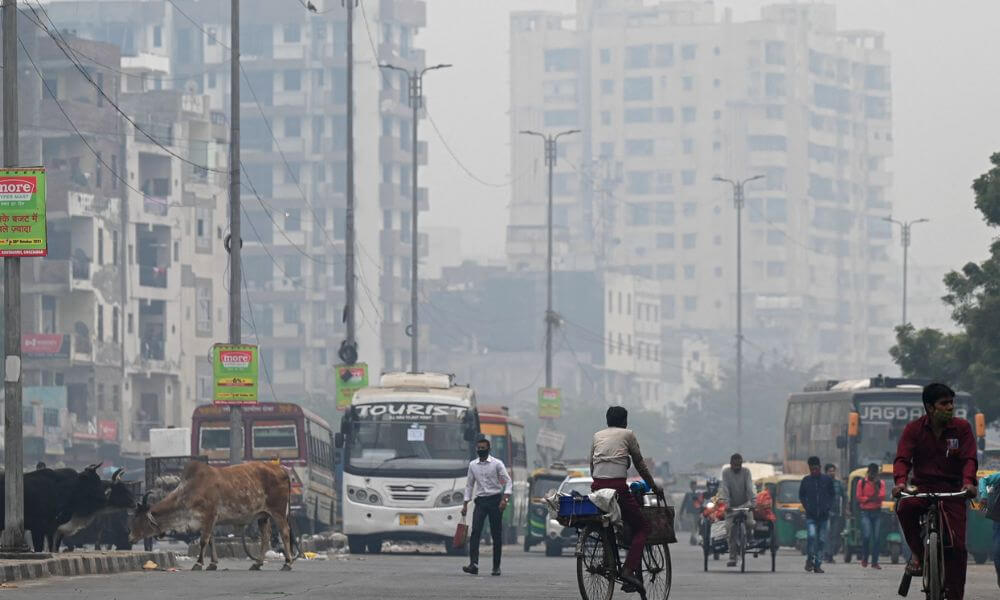 This was reported by the SAFAR data that was taken on the internet about the poor capital city's air quality. It was also reported that people of Noida in Uttar Pradesh and Gurugram in Haryana were able to breathe better on Thursday.
Thanks to the pollution level dipping to the moderate zone. The level dropped with the AQI or the air quality index at 237 and 239 respectively in both zones. To talk about Ghaziabad, the air quality is still very poor at 347 reported on Thursday around 8 AM.
It is about Faridabad around 332. Both provinces are still facing poor air quality and challenges altogether- we are hoping for improvements in the coming week! Delhi NCR pollution levels are on a rise not only due to the festivals like Diwali and Gurpurab.
But other contributing factors like gusting winds at night, sporadic rains in other states, and stubble burning or the hash and burn. In other states that have led to the amelioration of air pollution levels.
The department is hoping for a better tomorrow on November 11 as the favorable wind speed coming at 10 to 18 Kmph is expected to bring improvements in the areas. The situation is bad, and a meeting is all set to happen with the Commision for Air Quality Management.
It is to revoke the curbs in Delhi– NCR under stage 3 as the air quality is very poor. It is going to be upgraded at the Graded Response Action Plan or the GRAP. The farm fires or the hash and burn techniques in Punjab increased from 605 on Tuesday to 1778.
On Wednesday making a good contribution to the pollution levels. Although their contribution decreased from 9% to 5% on Wednesday it is still a cause for concern. This data is recorded by the Indian Agricultural Research Institute and SAFAR.
Ban on various construction work in public projects on highways, power transmission, flyovers, and pipelines will remain in force. You can take personal precautions like wearing masks in public.
Read More:
As Delhi's Air Is Deemed Hazardous, Schools Are Closed!
Shweta Bachchan And Karan Johar Twin In Bling Attires!