As Delhi's Air Is Deemed Hazardous, Schools Are Closed!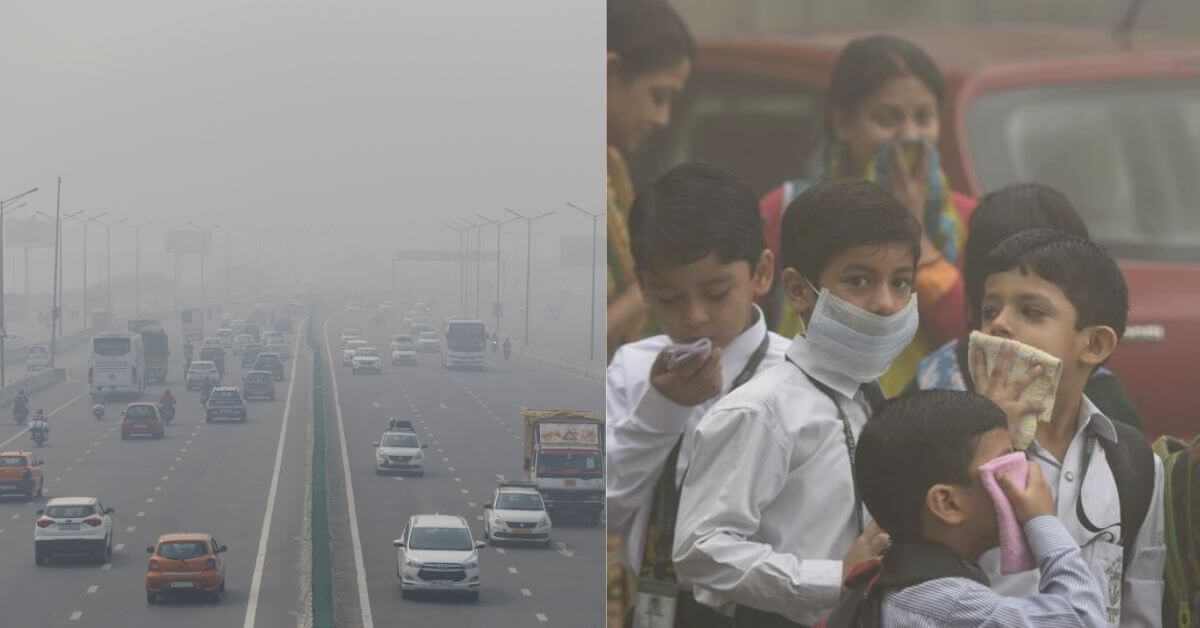 Breathe the fresh air, try in Delhi and you'll see the irony in that sentence! Post-Diwali, Delhi gets a special air, a mix of fog and smoke- exclusively smog! Be it any year, It never disappoints with its air index, and that same becomes a reason why schools are closed.
It was only in 2020 that people experienced a fresh air strike in Delhi. People there have smoke-proof lungs- making everyone a passive smoker.
Delhi's Air Branded Hazardous, Spurs Calls To Close Schools!
The air of Delhi is again branded as Hazardous- calling for schools to be closed. Children have sensitive lungs that shouldn't be polluted (just yet). And with the post covid effects, people are experiencing a drop in their immunity levels.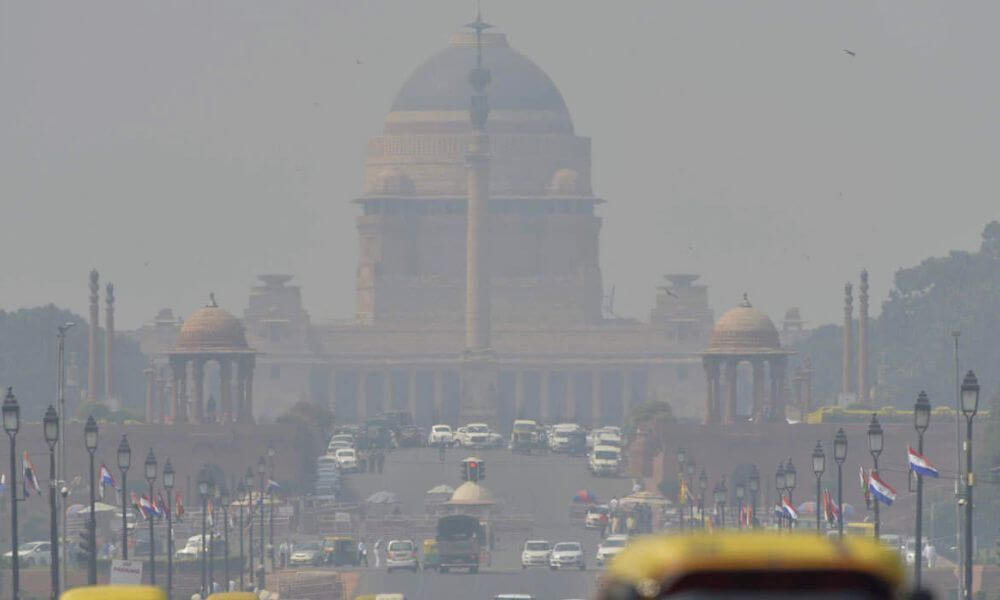 Children with already low immunity, now are in the most dangerous zone and should be at least protected from the hazardous and polluted air of Delhi. More than 20 million people in the capital are already affected by its air with the AQI (air quality index).
People who have respiratory issues like pneumonia, asthma, weak lungs post covid, and much more are suffering from the polluted Delhi air. This data has been collected by the Central Pollution Control Board.
It has affected 400 healthy people with serious impacts on their already existing diseases. People were already suffering from the post-corona effects and later the pollution limit exceeded from tolerable to intolerable.
It is not only due to Diwali crackers but also harvesting techniques that many of the outskirts of Delhi's farmers use. One of their popular harvesting techniques is the hash and burn method which is somehow still being used by the farmers in Punjab and Haryana.
Reaching from severe to hazardous. Take a walk on Delhi roads and you'll experience what we are talking about. There are now spurring calls to close the schools on health-related issues. The index has already reached the AQI of 450 in some places and has affected many people.
The pollution from the farm fields comes directly to the capital city during Diwali, making it a treat for the people. Apart from any respiratory-related issues, Delhi pollution is experiencing a rise in dengue and viral infections.
As we already know, influenza viruses are all over the world, and Delhi is one of the affected cities in India. People are still trying to cope with the aftereffects of coronavirus, but their immunity levels are challenging.
Many people on Twitter expressed their views on the pollution in the capital city- They expressed how it is a crime against humanity, and why people have to work in such hazardous environments.
The month of October, November, and December, or always challenging for the capital- the city experiencing low temperatures and calm winds, changing their direction, and making the air quality worse.
It is not normal and recommended for children and the elderly to travel during such bad pollution issues. People are spurring calls to close the schools and make it right to handle the concerned situation.
For people who have to travel, make sure you use a mouth mask and try to avoid going outside as much as possible.
Read More:
Yelagiri Tourism, 10 Best Places To Explore!
Actress Rambha And Her Kids Suffer Minor Injuries In A Car Accident!