Explore The Best Destination In Panchmahal, Gujarat!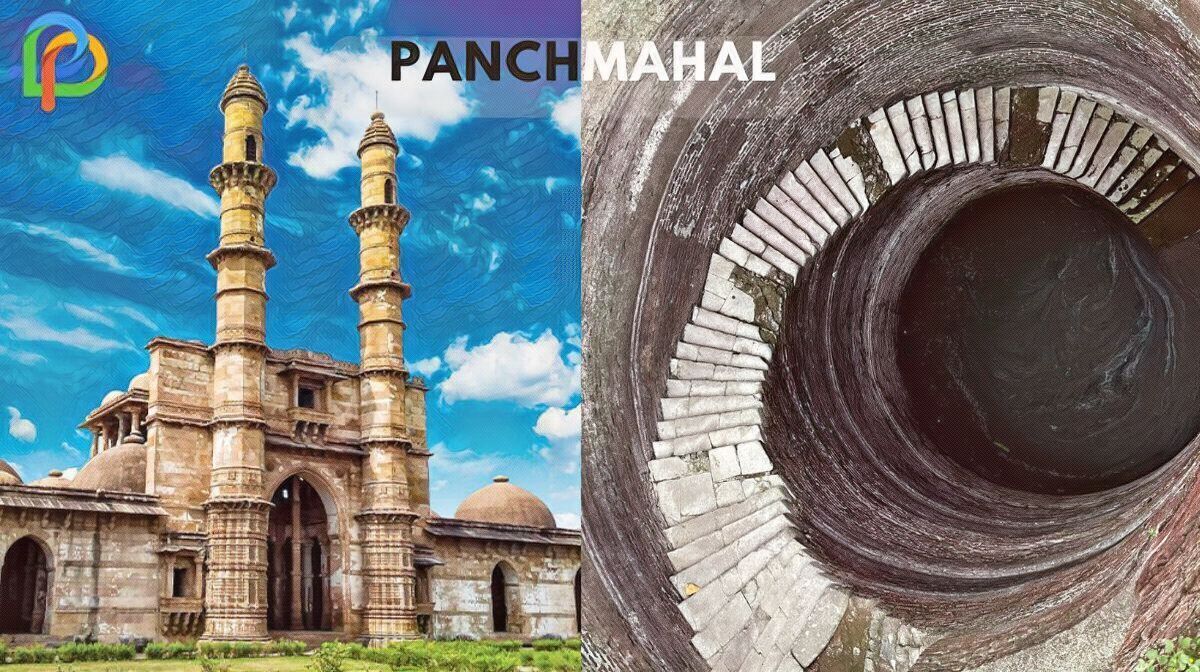 Panchmahal is a secret gem and an amazing district located on the eastern end of Gujarat and refers to the five sub-divisions such as Halol, Dahod, Godhra, Jhalod, and Kalol that were transferred by the Maharaja Sindia of Gwalior to the British. For all types of travelers, the Panchmahal District has an overabundance that is sure to appeal.
Around the Panchmahal, there are several attractions you must visit during your journey, which are connected to the period of Mahabharata dating back to the time of Krishna and the Dwapara Yuga and Ramayana and Shri Ram dating back to the period of Treta Yuga.
In addition, the Panchmahal District is full of historical, archaeological, and religious places thus making it a prevalent tourist destination. The place has the fort of an early Hindu state which was later seized by Muslim governors and remains of different palaces, tombs, well-structured, mosques, water installations, and residential buildings such as tanks and step wells.
Thus, whether you are a nature lover, history buff, religious, adventure seeker, spiritual-minded, or concerned with culture, art, and architecture, the Panchmahal District places and landmarks are sure to excite you.
Jambughoda Wildlife Sanctuary
If you are a nature lover this place is ideal for you. Here you can find a variety of plants and animals. It is like a home for diverse plants and animals. You will find Leopards here for sure as here the population of Leopard has been growing due to which Leopard is the top predator here. In addition, this place is surrounded by vegetation that proposes the perfect shelter for wildlife regions.
In addition, it is a great place for a one-day family picnic. Owing to its closeness to the cosmopolitan city of Vadodara, the Jambughoda Wildlife Sanctuary is a camping spot and flawless resort for the residuals of the cities. It is a must-visit place around Panchmahal.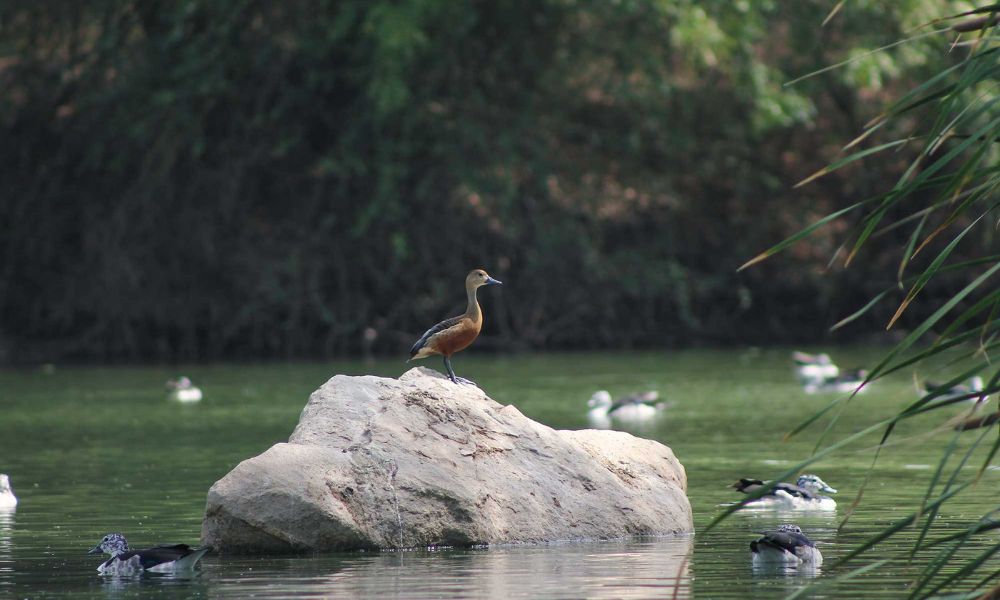 Champaner
Over the centuries, Champaner is the only unaffected Islamic-Mughal city that offers an authentic flavor of the architecture of the era. The complete complex of the Champaner and Pavagadh is home to religious structures of Jain, Hindu, and Muslim communities along with palaces, fortifications, and several other things. Although, Champaner and Pavagadh are often banged together as one of the most appealing historical lures of Gujarat.
From the 8th to 14th century, the duo of Champaner and Pavagadh makes a remarkable heritage dotted with different monuments, beautiful temples, and mosques among others. If you are really a history lover your trip is incomplete without visiting this amazing place.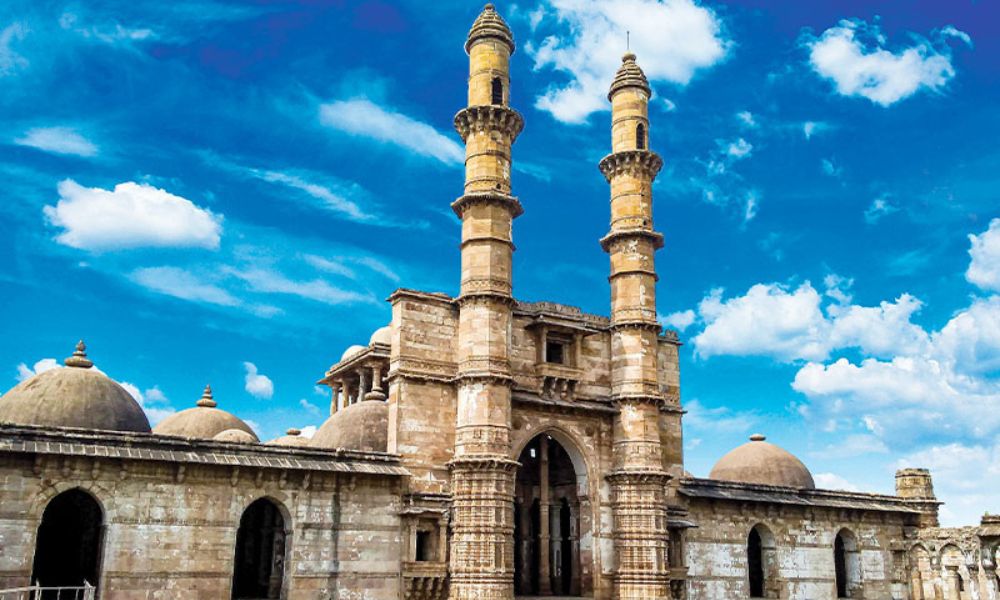 Brick Tomb
It is an amazing place that calms your soul and mind from the hustle and bustle of a busy city. This is a huge stone structure in a circular shape. It has got a massive arched gateway. This tomb is found in a very easy state.
It has small stone slabs which are beautifully carved. All of this artwork at Brick Tomb is done by professional artisans. There are also different single-stone artworks found at this place.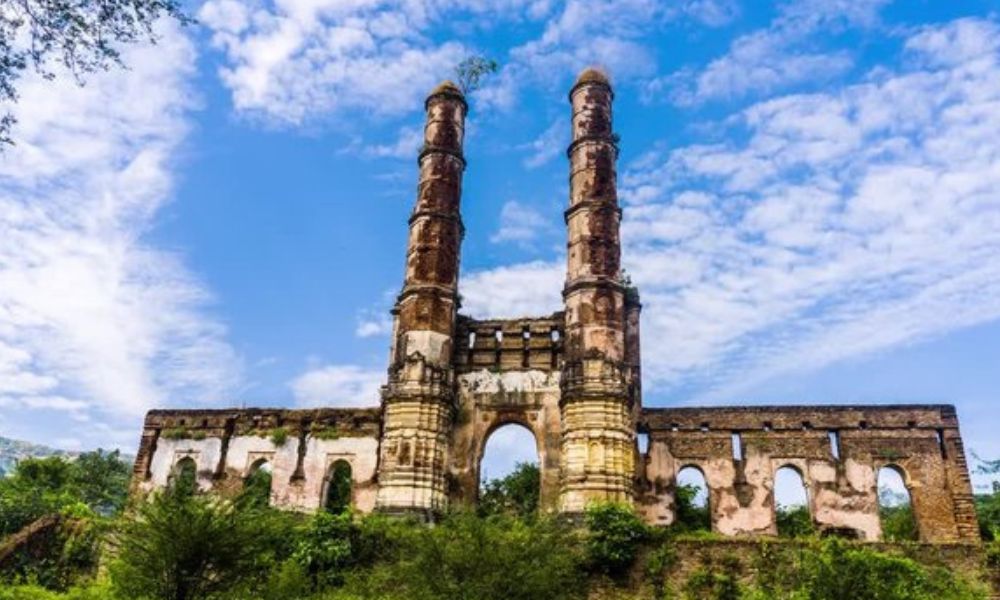 Citadel
It is a great place with several bastions and gates and was built by Mahmud Begda. This place is very much popular among tourists as it is well-maintained and peaceful. Citadel has beautiful walls running north-south and all of the gates at this location were 2 storeyed, with rooms for the watchkeepers.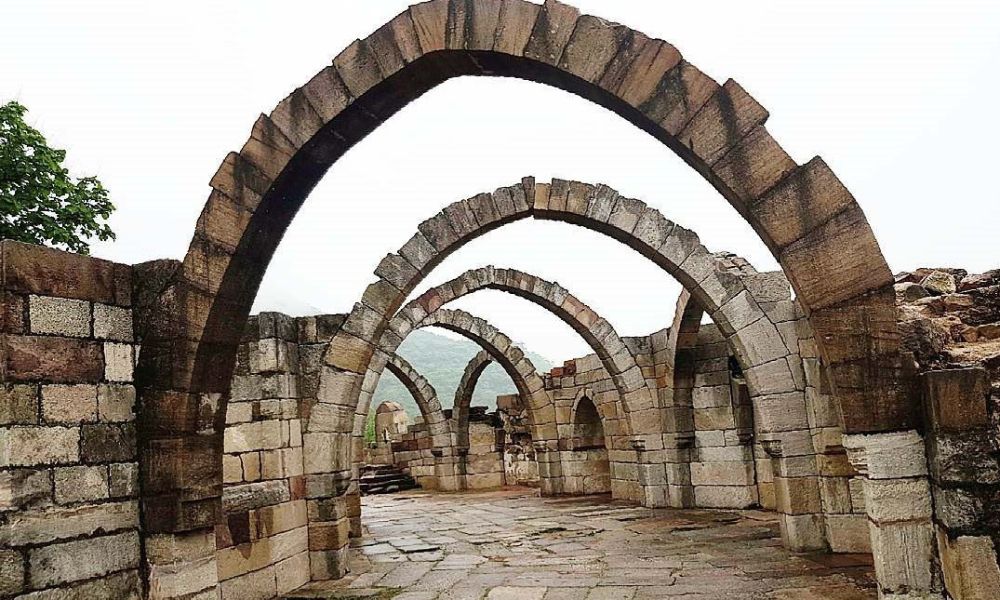 Sursagar Talav
It is one of the more popular tourist locations in Vadodara with some structures of religious interest within the Sursagar Lake area. It is a perfect destination for anyone seeking to witness serenity. This lake never dried and from time to time this lake was decorated and refurbished by the different rulers of the state.
Whereas, formerly it was a little pond named 'Chandan Talav'. Also. In the pool, no one is permitted to take a dip. Still, you will see countless individuals at the periphery all through the day.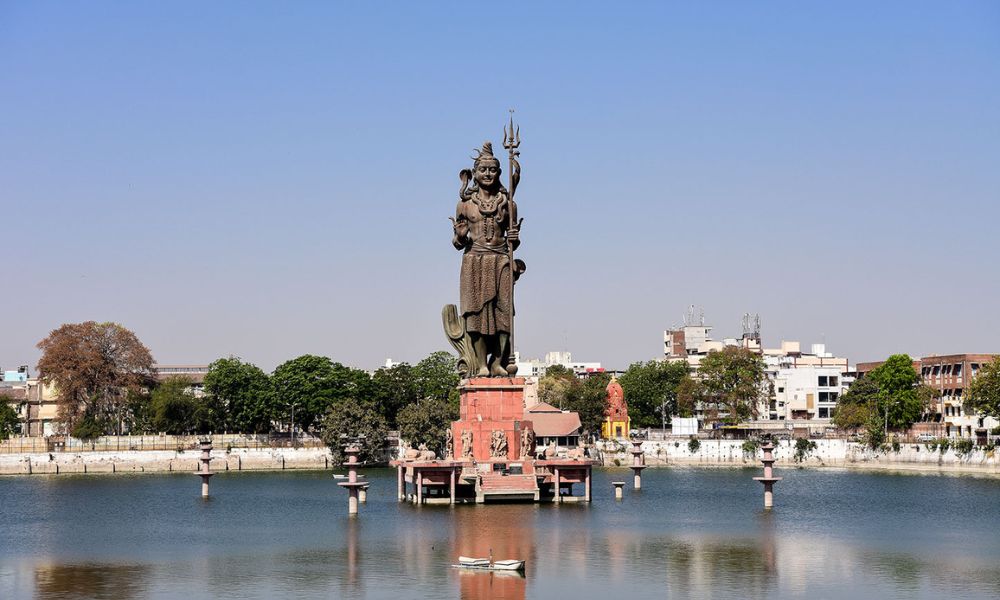 Helical Stepwell
Helical Stepwell is one of the ancient step-wells that you should visit in Champaner. Helical Stepwell is surrounded by lush greenery and has a pleasant atmosphere. It is believed that this is a 16th-century well with a staircase that is spiral in shape and takes you down along the wall of the good shaft.
The spiral stepwell seems alike a whirlpool when witnessed from the top. During monsoons, this place is magical as it is surrounded by hills. The unique design of the helical stepwell makes this place more popular among tourists.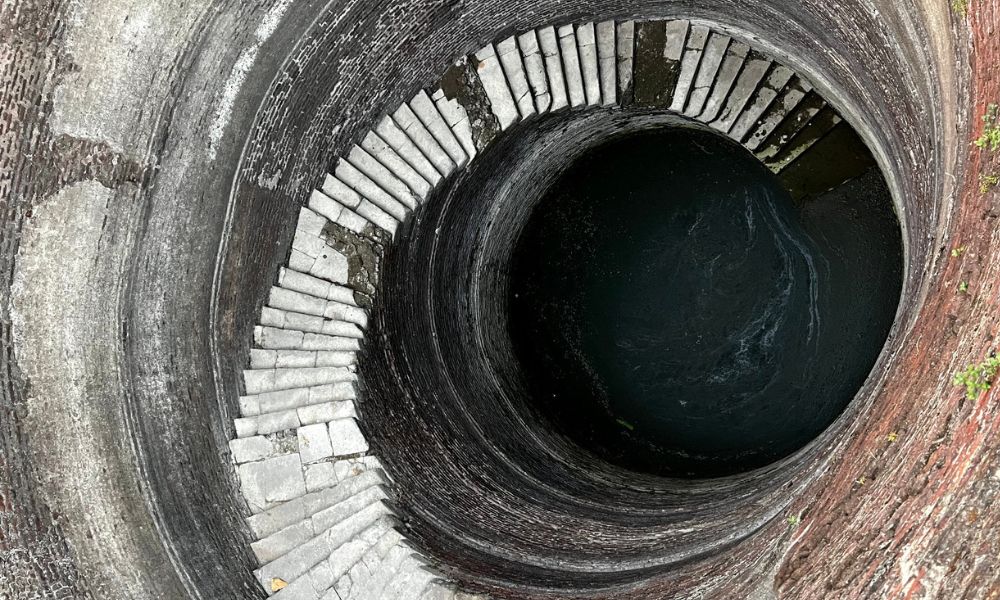 This place is far from the business and noisy atmosphere of the state. It is located across the north of the uppermost peak of Pavagadh mountain, the valley of the gigantic expanse of Mouliatul better acknowledged as the Navlakhi Valley. The ancient monument here is named after the Navlakha Kothar and carries a great view from the top of the hill and an overview of Mughal architecture.
It is supposed that T-shaped buildings which are made up of bricks are used as a storehouse for food storage during ancient times as the building comprised 7 parts sheltered by a large dome. Whereas, the T-shaped building is located on the edge of the Navlakhi Valley.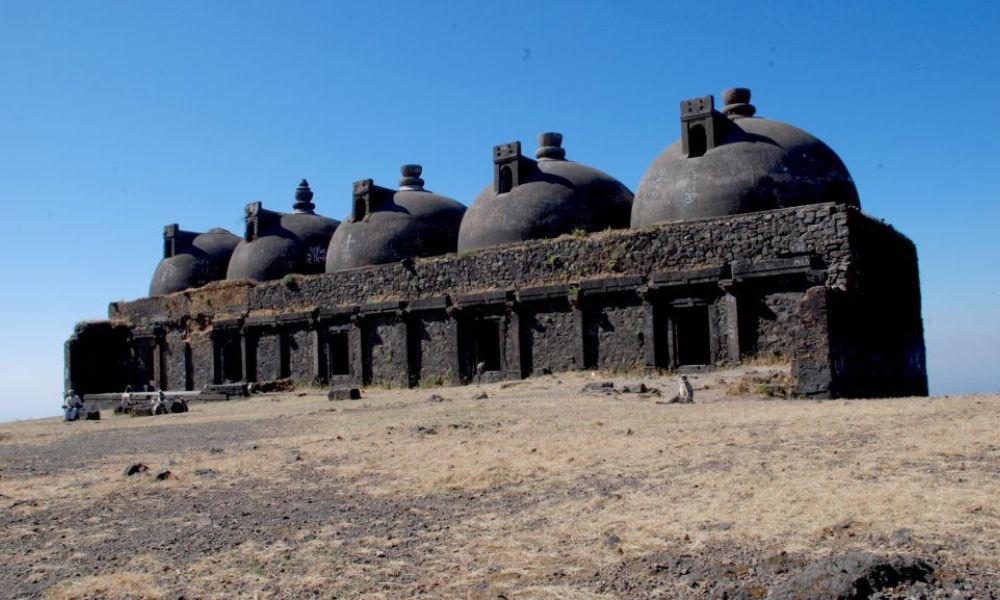 Hamirsar Lake
Hamirsar Lake is a great place to visit as it is the largest man-made lake or artificial lake in the Kutch region. During the ancient period, the Hamirsar Lake is a town's water reservoir as channels and tunnels were developed at this place which was used to carry water from three rivers.
This lake is very easy to reach as it is nearly at a distance of 4 km from Bhuj Railway Station. Moreover, this lake provides great views and surroundings during the evening time. In the middle of Hamirsar Lake, you will find a beautiful garden where you can relax and enjoy under the shade of trees.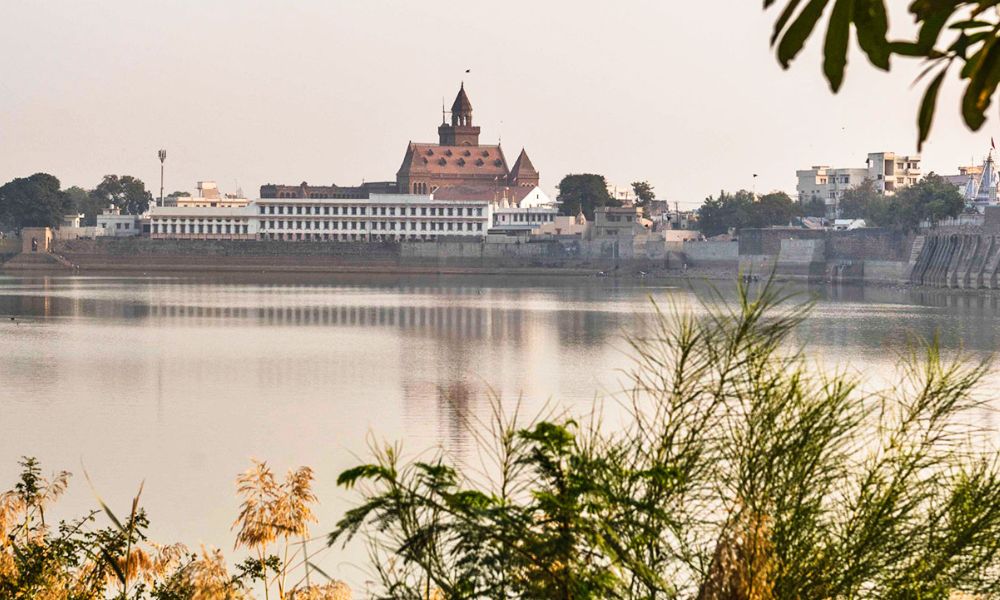 Sikander Shah's Tomb
Sikander Shah's Tomb is a great stone structure with an Islamic pattern of architecture and is known as the burial place of the last Sultan of Champaner. In Sikander Shah's Tomb, there are few chambers.
The structure of this tomb is similar to those tombs which were found during the medieval Era across India. In addition, it is a single storied building with Muslim architecture and is remarkable in its aesthetics. This place is very peaceful and cool.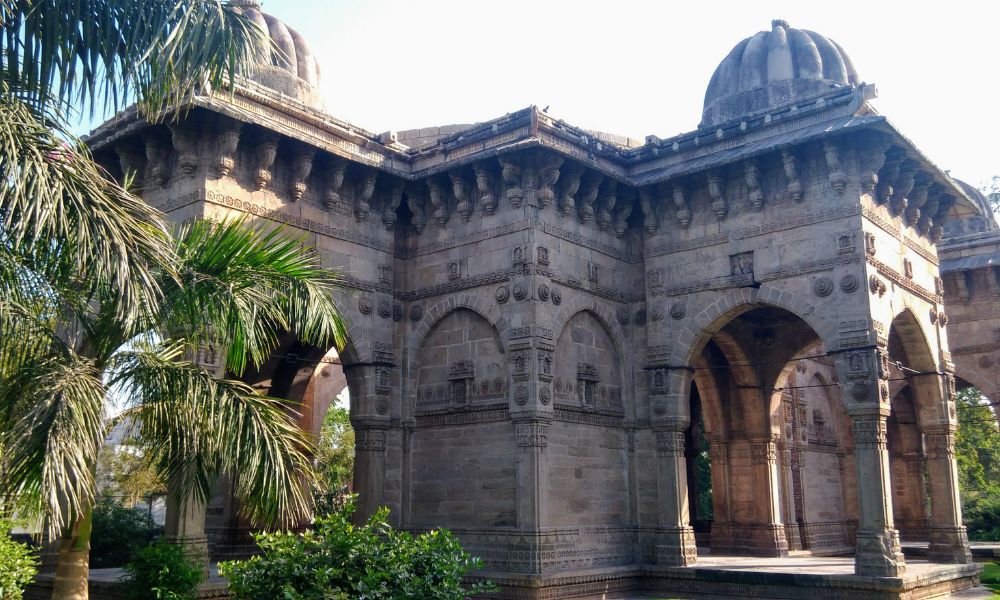 Lila Gumbai Ki Masjid
It is another heritage mosque in the Champaner area. Lila Gumbai Ki Masjid is the structure of the late 15th century which is located nearly 670 meters northeast of the distant larger Jami Masjid, the centerpiece of the planned city of Champaner. It is a small mosque that represents a synthesis of Muslim and Hindu architecture.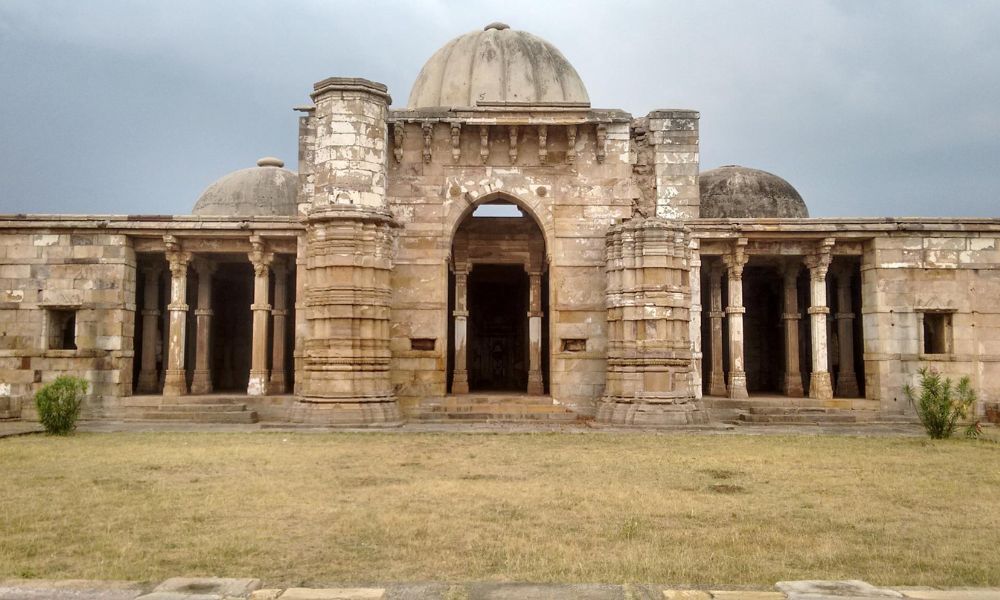 Bawaman Mosque
During the period of Mahmud Begada, Bawaman Mosque was constructed, he was one of the most popular sultans of Gujarat. It is a popular Mosque located on the western side of one of the ancient city's fort gates or historical entrances of an archaeological park across that city. This place is also popular because it is a great example of harmony between the Hindu and Muslim religions.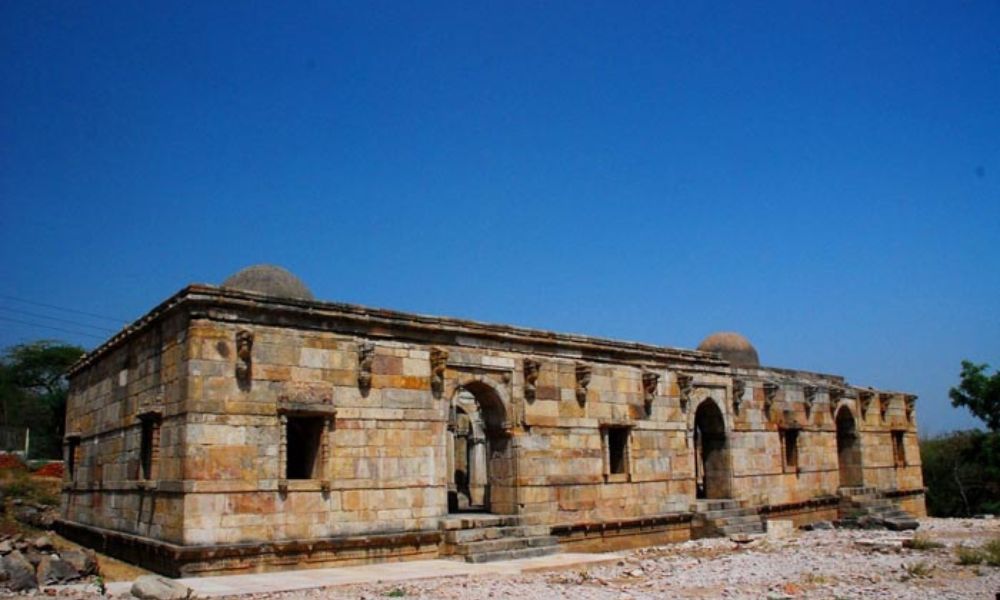 Sakar Khan Dargah Halol
Across the old city, this is the largest mausoleum with a large dome. It is a must-visit place as it holds a great architectural structure. In addition, the Sakar Khan Dargah Halol is supposed to be one of the finest Dargahs in the state and is one of the important destinations in the list of tourist attractions in the Panchmahal District.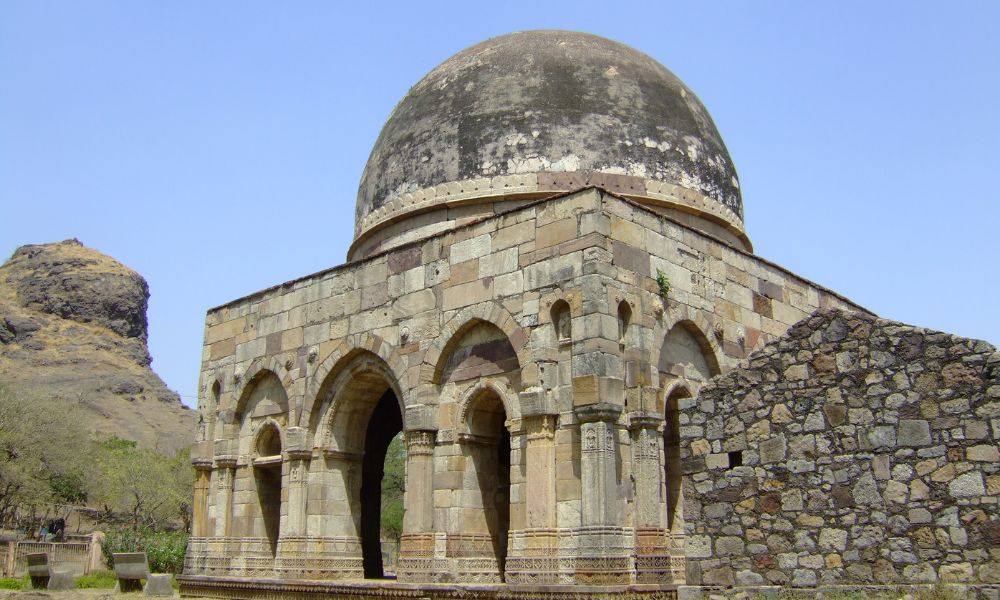 Best Time to Visit Panchmahal
To visit Panchmahal, Winter is the best time. September to February is a perfect duration when the weather is pleasant and enjoyable.
How to Reach Panchmahal?
By Road: Consistent buses to Panchmahal are voluntarily accessible from other momentous cities in India.
By Train: Towns of Panchmahal are well linked to other cities in India by railways. The foremost railway stations involve Godhra, Anand, and Vadodara.
By Air: The nearest airport is Vadodara Airport, nearly 80 kilometers away. One can find more common flight choices from Ahmedabad, nearly 125 Kilometres away.
Conclusion
It is believed that visiting eccentric and lesser-acknowledged places has always thrilled everyone. Discovering the hidden gems of Panchmahal will provide you with an elevating experience. Spending nearly 4-5 three days in Panchmahal, enclosed by a dense teak wood forest dotted with small villages and historical monuments, was one of a kind experience for you. The non-appearance of malls, huge shops, or even stores selling tribal products shows how offbeat and commercially unharmed this location is. This visit also made you realize how incredible India truly is.
Read More:
Vapi: Explore The "Paper Hub" In Gujarat!
Amreli: Explore The Rich Heritage And Culture Of Gujarat!