A Budget-Friendly Vacation In Kanpur? Best Places To Visit!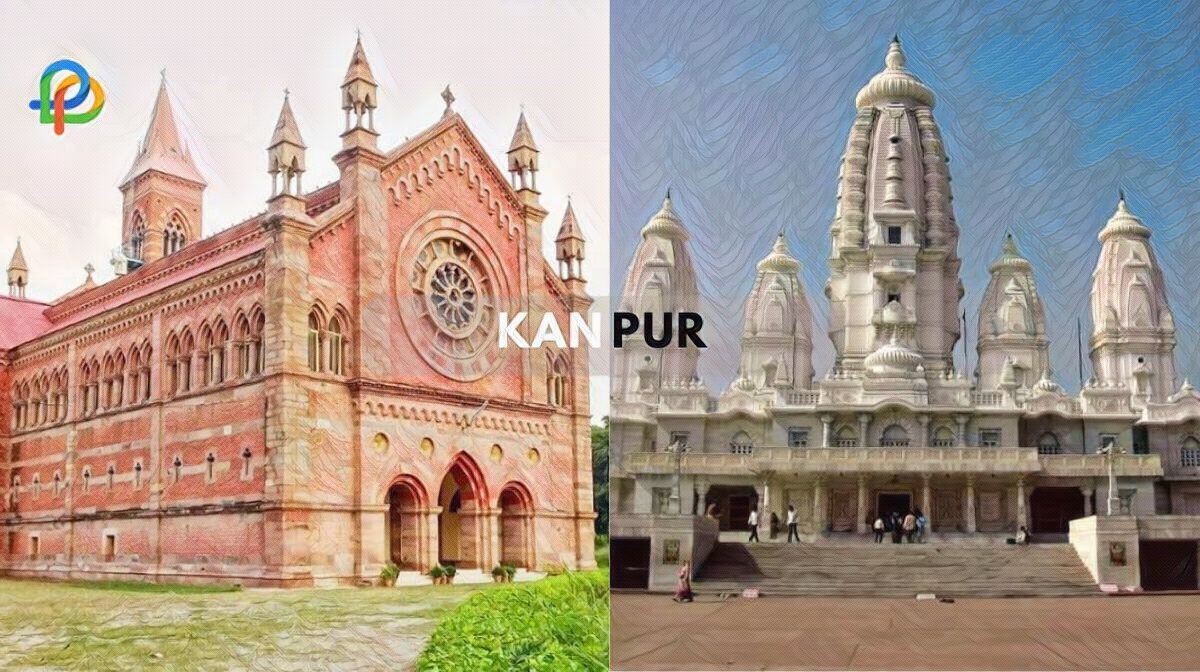 Kanpur has come a long way from its humble beginnings as a 13th-century village called Kanhpur before becoming a significant industrial and commercial hub. Kanhpur, formerly known as Kanpur, is said to be the second-largest city in Uttar Pradesh and is situated on the banks of the holy River Ganga. Its name is derived from the word "karnapur," which means "town of karna."
Raja Kanh Deo, a well-known king, laid the city's foundation in the year 1207. Large educational institutions like the IIT and CSJM University are located in Kanpur. There are many places to explore in this agricultural and industrial city, which also has a unique charm. The city's abundance of tanneries earned it the moniker "Leather Capital of India."
Best places to visit in Kanpur
Kanpur Zoological Park
The largest zoo in all of Northern India, Kanpur Zoological Park, also known as the Allen Forest Zoo, is located in Kanpur and covers 76.56 hectares. This zoo was built inside a forest and houses its inhabitants in open or moated enclosures, giving them enough room to express their inborn biological and physical traits.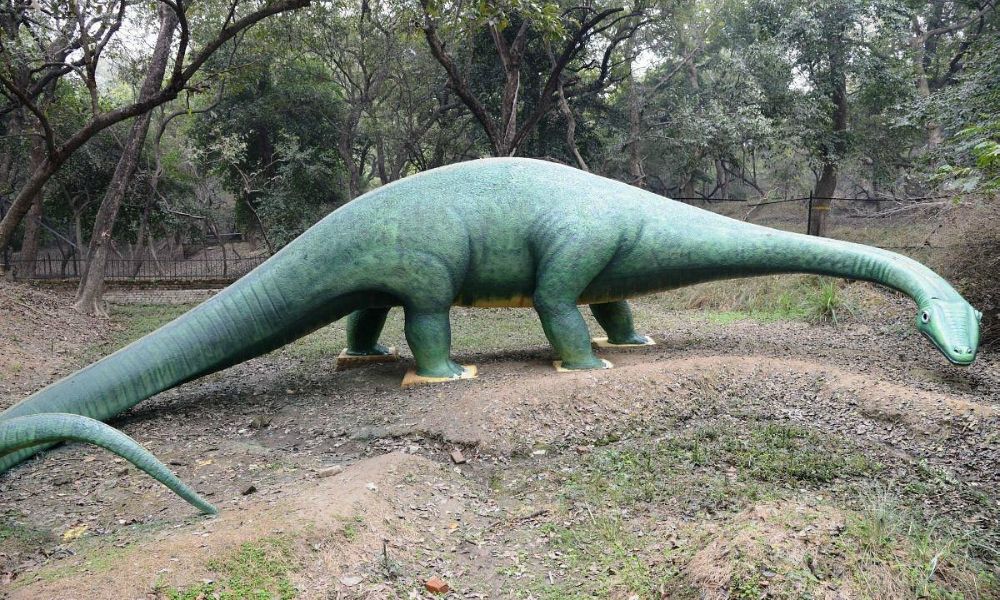 A variety of botanical gardens, a sizable lake, an aviary with vibrant birds, a night house, an aquarium, life-size dinosaur sculptures, and a toy train are among the zoo's attractions. On Monday, the park remained closed. On other days of the week, from Tuesday to Sunday, 8:00 a.m. to 5:30 p.m. Ticket prices range from Rs. 15 to Rs. 150.
Phool Bagh
Phool Bagh is a beautiful urban park in Kanpur located on Mall Road. The Queen's Park, now also known as Ganesh Shankar Vidyarthi Udyan, was the park's original name. This park is not only one of Kanpur's oldest gardens, but it also has a rich historical background. It once served as the location for important public gatherings and political rallies.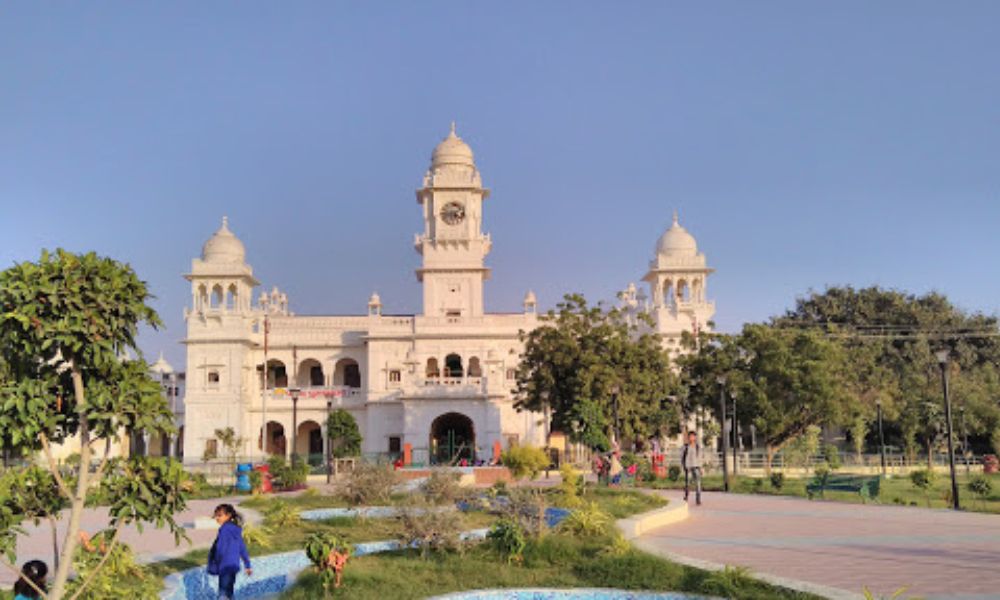 This charming park is home to the Cawnpore Union Club, a library, and the Kanpur Museum (Kanpur Sanghralaya), as well as being a well-liked recreation area and a place for morning and evening strolls. The park's grounds also feature a massive 150-foot-tall Indian flag that has been raised. It is open from 10 a.m. to 10 p.m. and charges a Rs 10 entry fee.
J.K. Temple
One of the well-known temples in Kanpur is the Juggilal Kamlapat Temple, also referred to as the J.K. Temple. It is situated in Kanpur on the Govind Nagar road in Sarvodaya Nagar. The temple was built in 1953 under the direction of the Singhania family, displaying a fusion of traditional and contemporary design.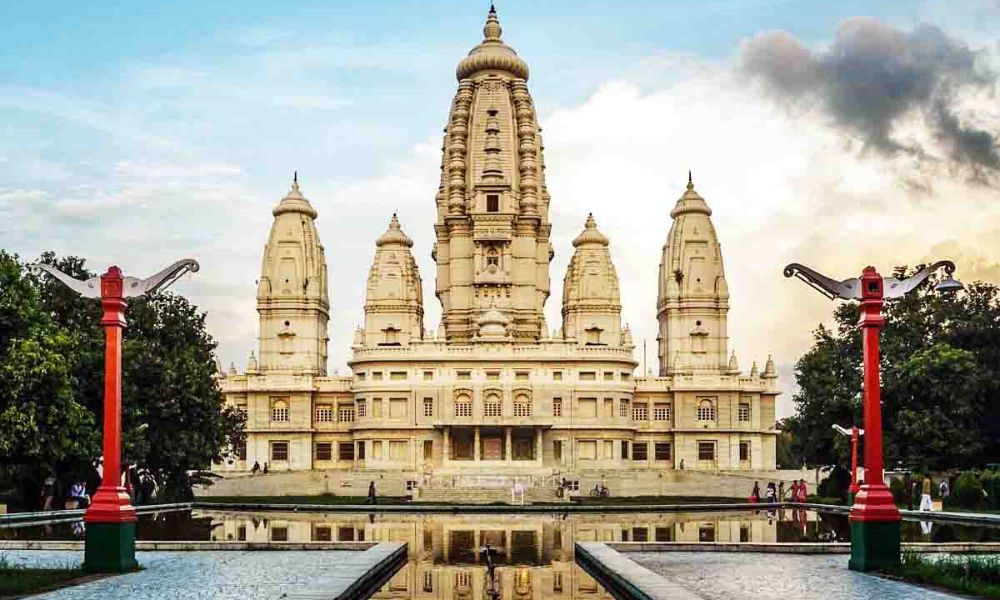 The temple, which honors Radha Krishna, holds a special Janmashtami puja in August to commemorate the birth of Lord Krishna. J.K. Temple has no entrance fees. Temple hours are from 5 a.m. to 12 p.m. and from 4 p.m. to 10 p.m. Around seven o'clock, the large Aarti is performed.
Jain Glass Temple
The Jain Glass Temple is one of the most important Jain temples in Maheshwari Mohal. To see the structure in the best light, go early in the morning or late in the evening. With an elaborately designed structure, the entire temple is adorned with intricate glass cut designs. The temple's various glass murals, both inside and outside, tell the story of Jain philosophy and house the statue of Lord Mahavira.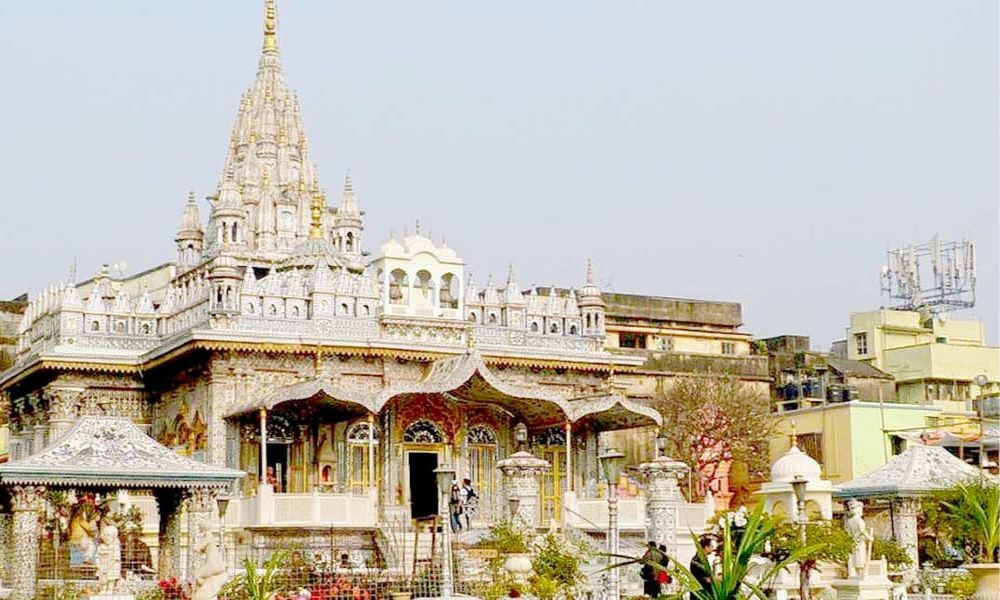 The temple is built in the traditional Hindu style, with ornate pillars, high painted ceilings, lavish fixtures, and a beautiful domed central tower. The entire space is covered in glass and mirrors, including vibrantly colored murals with glass elements, giving it an unrivaled gleaming finish. Additionally, there is a sizable marble platform on which the 24 Thirthankara statues are housed.
Nana Rao Park
Nana Rao Park, also known as Company Bagh, is a large public garden located on Mall Road that is worth a visit. It was constructed in Nana Sahib's honor following Indian independence because he bravely fought in the First War of Indian Independence in 1857. Due to the massacre of about 200 British women and children that took place there, the park has a great deal of historical significance.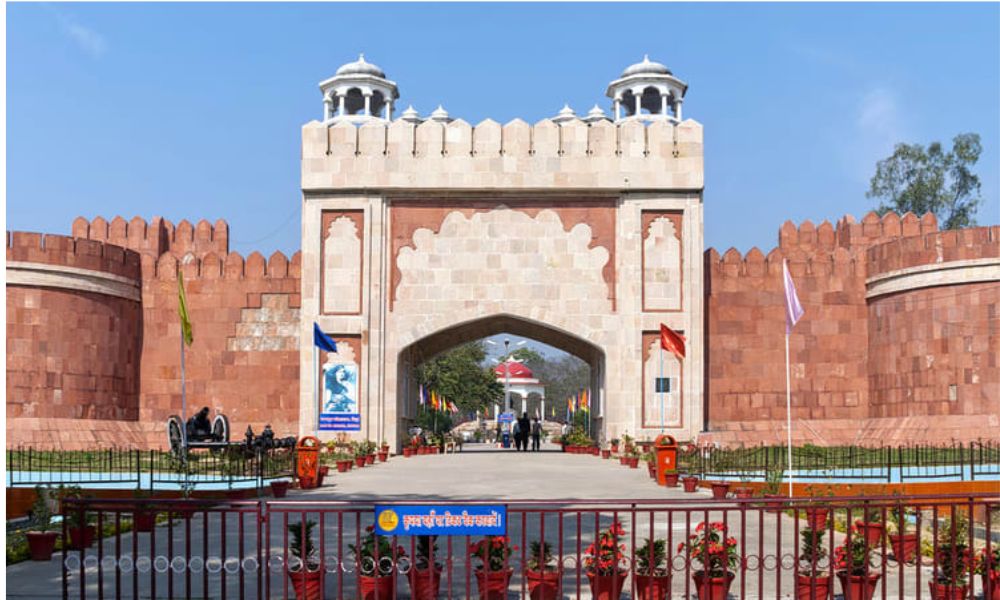 Before Indian Independence, a memorial honoring the deceased was erected in a place known as Memorial Well. For those who enjoy the outdoors and those seeking a quiet retreat from the bustling city, this cool location is ideal. Life-size statues of famous historical figures like Tatya Tope, Lala Lajpat Rai, Rani Lakshmi Bai, and Ajizan Bai are displayed in a lush green garden. The cost of the ticket is 20 rupees. The hours of operation for Nana Rao Park are 5 am to 8 pm.
Ram Janki Mandir
Ram Janki Mandir is a temple dedicated to Lord Hanuman and is located on Subji Mandir Road in Barra. It is one of the holiest places in Hinduism and is included in the exclusive list of places where Hanuman, Ram, and Sita are revered together. The namesake of the temple is Ram and Janaki, two mythological characters from the Ramayana (Sita).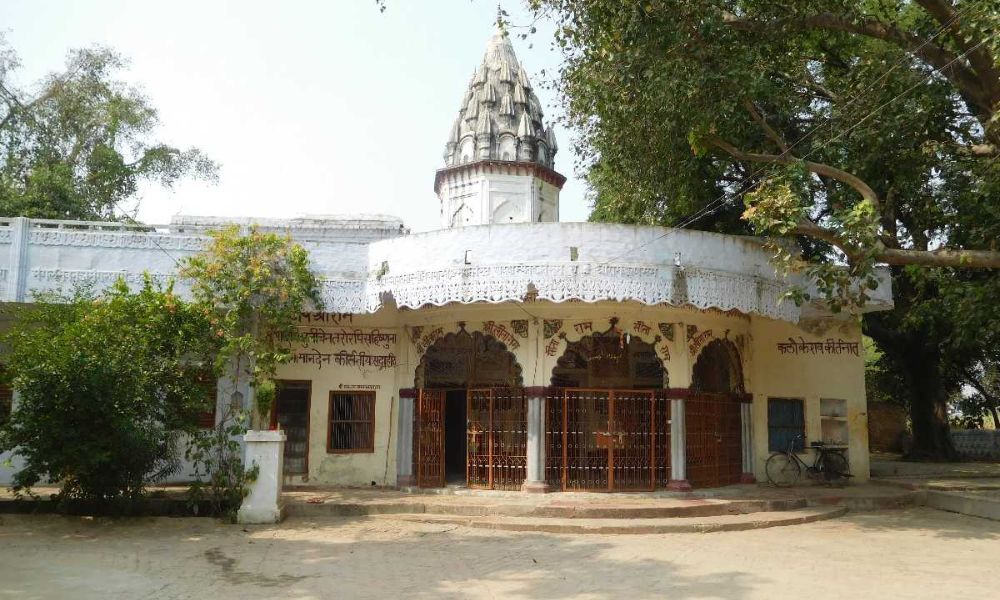 Even among tourists, the Ram Janki Mandir has become well-known for its stunning setting and architecture in addition to its religious significance. Elegant stone carvings that depict many Ramayana scenes adorn the interior of this temple. This historic temple is a must-see location if you're looking for places to visit in Kanpur where you can learn some interesting facts about Indian mythology. The temple is open from 6 a.m. until 8 p.m.
Kanpur Memorial Church
Kanpur Memorial Church is situated in Kanpur Cantonment's Albert Lane close to the Cawnpore Club. It ranks among the top historical sites to see in Kanpur and is one of the oldest churches in all of India. The Kanpur Memorial Church, which was initially known as All Soul's Cathedral, was constructed in 1875 in memory of the British soldiers who died during the Siege of Cawnpore in 1857.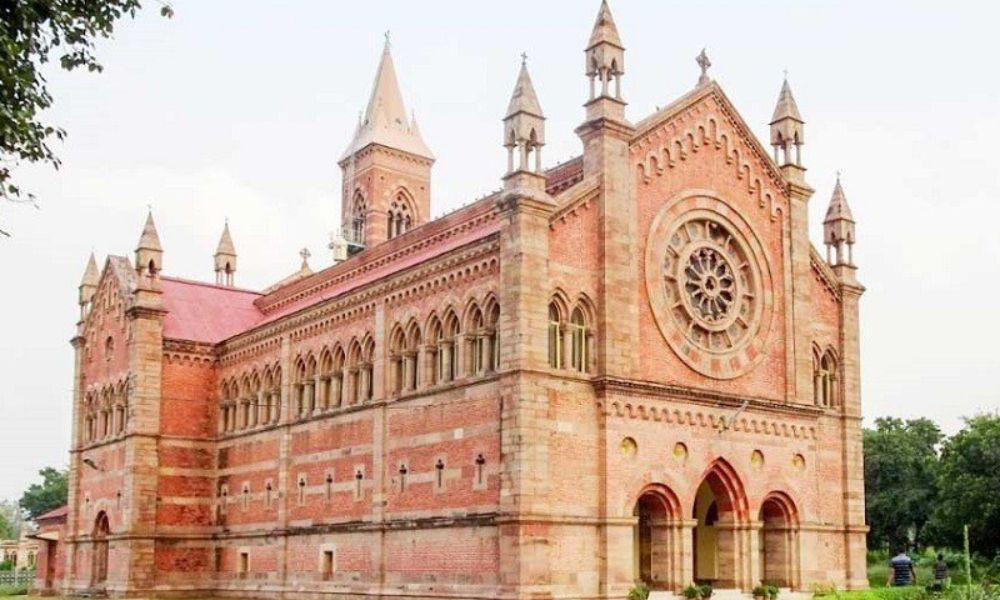 The church mentions Nana Sahib's betrayal and the widespread massacre at the Kanpur Barracks, which earned him the moniker "The Butcher of Cawnpore." East Bengal Railway's British architect Walter Granville created the Lombardic Gothic Kanpur Memorial Church. The building is constructed of vivid red bricks that have been painted in various shades. Baron Carlo Marochetti, a sculptor, constructed it. It is open from 9 am to 6 pm and there are no admission costs.
Kanpur Sangrahalaya
The Kanpur Sangrahalay, also known as the Kanpur Museum, is located on the Pool Bagh Ground. Artifacts and records from the colonial era to the present day are on display at the Kanpur Museum. It was originally built as the King Edward Memorial Hall in honor of King Edward VII, but in 1999 it changed its name to the Gandhi Bhawan.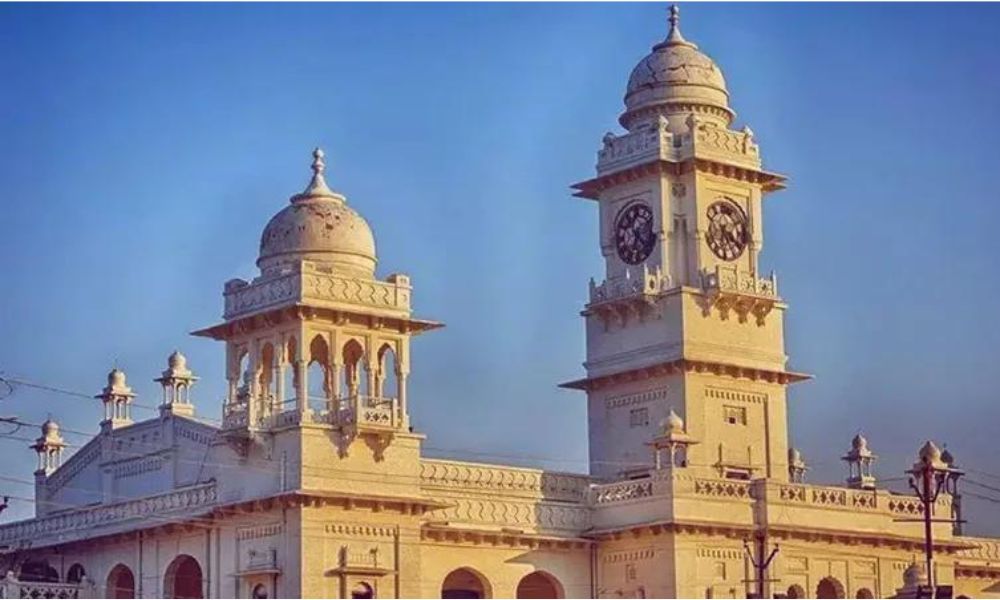 The Kanpur Museum is a sizable hall-style building with a richly decorated ceiling and a clock tower that was originally constructed as a ballroom in the European style. There is also a public library there. The museum's entrance fee is Rs. 15. Mondays are a holiday. The Kanpur Sangrahalay is open from Tuesday through Sunday from 10:30 a.m. to 4:30 p.m.
Iskcon Temple
ISKCON Temple also referred to as Sri Sri Radha Madhava Mandir, is a Hindu temple devoted to Lord Krishna that is located in Kanpur's Bithoor neighborhood. It is a well-known ISKCON temple in India and one of the top sights in Kanpur. It was constructed in 2014. The temple, which has a 15-acre footprint and is the second-largest ISKCON temple in the world, features exquisite architecture and opulent towers.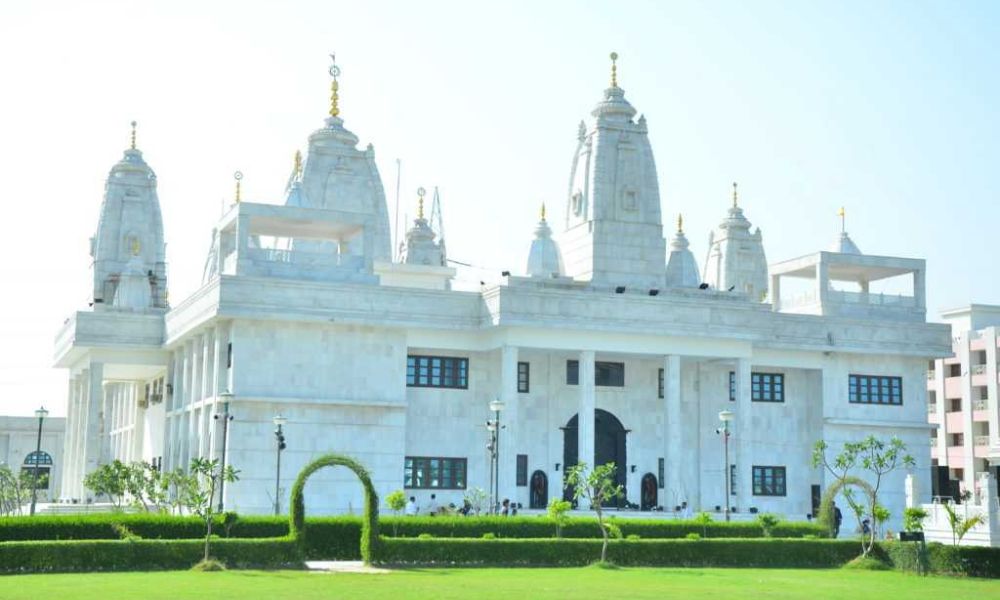 Three altars honoring Sri Radha Madhava, Sri Gaura Nitai, and Sri Sita Rama, Lakshman, and Hanuman Ji are located in the temple. The two most important holidays are Radhashtami and Sri Krishna Janmashtami, both of which are widely observed. The temple is open from 4:30 in the morning until 1 pm and from 4 pm until 8:30 pm.
Ganga Barrage
The Ganga Barrage, also known as the Lav Kush Barrage, spans the majestic Ganges and is a famous feature of the city. It is also referred to as Kanpur's Marine Drive. In Kanpur's Azad Nagar-Nawabganj, there is a dam and a bridge that cross the Ganges. NH 91 will soon have a four-lane highway bypass thanks to this 621-meter bridge.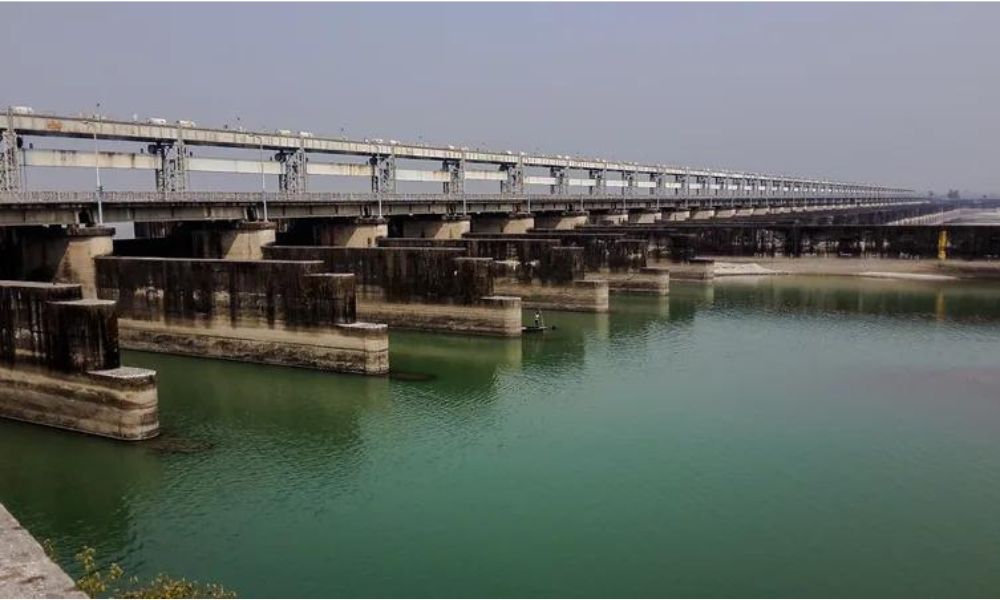 The importance of the barrage is more functional than cultural. The river can be seen majestically from there, but it is also now a vital logistical lifeline. There are many tea shops and restaurants nearby, so you can grab some snacks and spend a typical Kanpur evening by the holy Ganga. The Ganga Barrage is free to enter. It's open 24 hours.
Jajmau Fort
On the eastern end of the Kanpur-Lucknow Highway, there is an excavation site known as the Jajmau Fort. The excavation's high mound is thought to be the site of King Yayati's Fort, a puranic King from the Mahabharata. Furthermore, the Jajmau region is best known as an industrial leather district.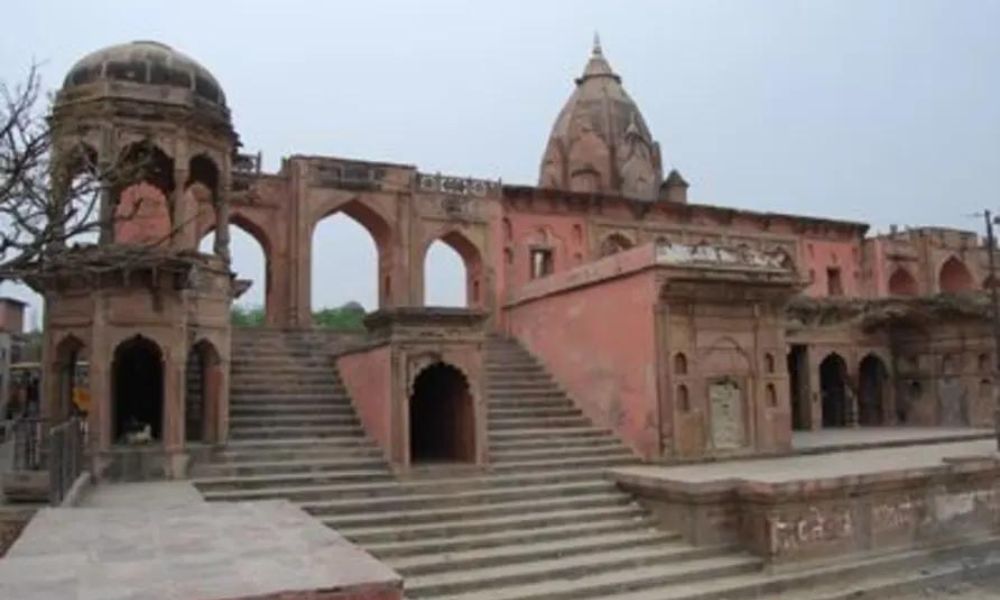 Jajmau, located on the banks of the Ganga, is approximately 8 kilometers from Kanpur. It has a few temples, such as the ancient Durga Mandir of Jajmau, a few Sufi saints' tombs, and an old bazaar called Lal Bangla that tourists may find interesting to visit. It is open from 7 a.m. to 6 p.m. seven days a week.
Japanese Garden
The Japanese Garden, also known as the Japani Garden of Kanpur, is a stunningly landscaped attraction located about 4 km from the city center. Visit this location if you want to take leisurely strolls through nature and admire the beautifully tended grass, Japanese-style horticulture, Feng Shui statues, and lake with swan boats.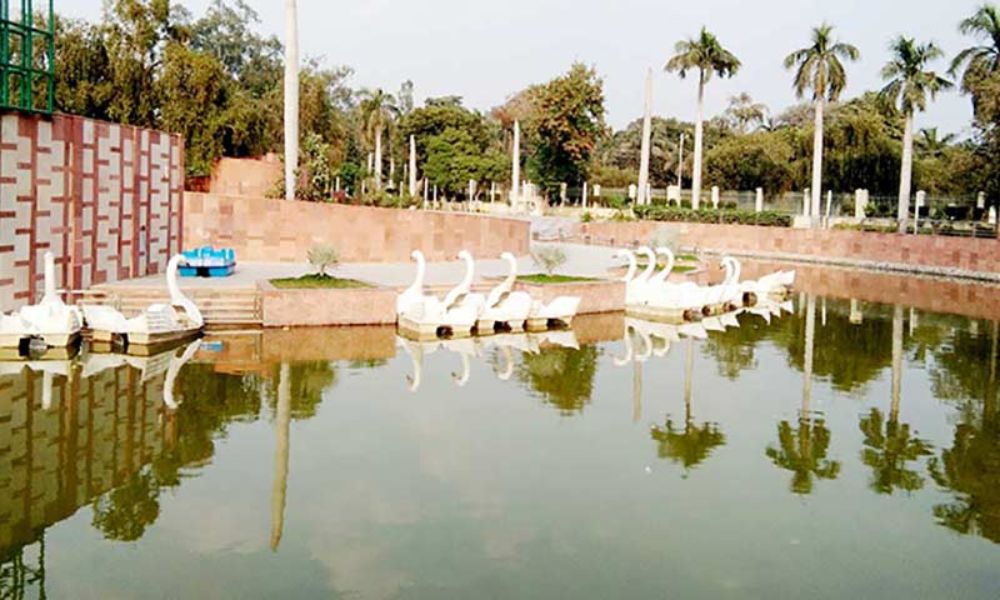 You can set aside two to three hours to visit this park. The park is accessible from 8 am until 6 pm. The park is most enjoyable between the hours of 8 and 9 in the morning and between the hours of 5 and 6 in the evening.
Valmiki Ashram
Valmiki Ashram is a holy hilltop site in Bitoor, Kanpur. It is thought that the saint Valmiki wrote the Ramayana here. The Valmiki Ashram consists of three temples and a pond spread across a large area of land. It is also said that this was the home of the Hindu goddess Sita during her exile.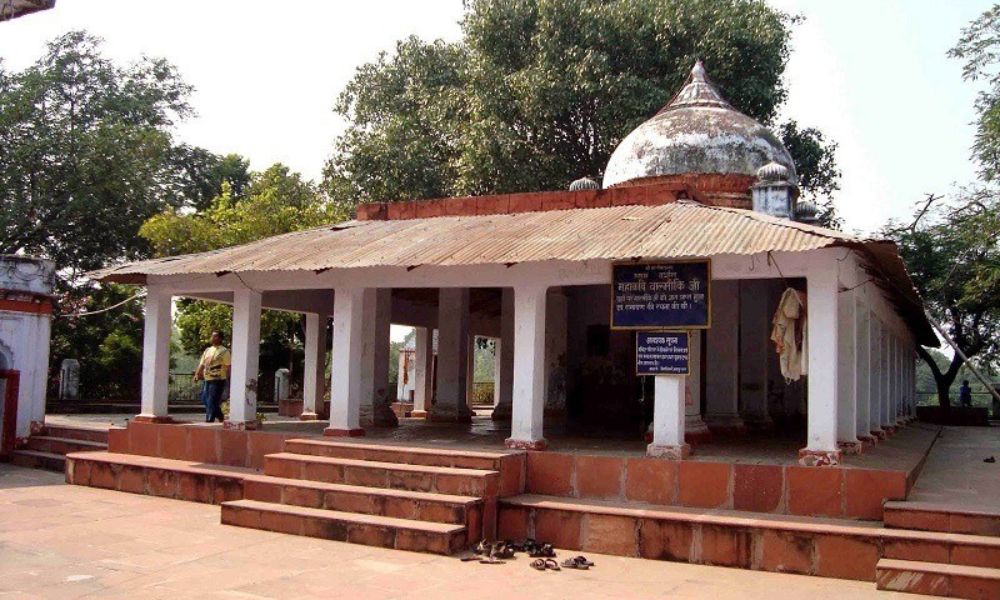 The Ramayana, a famous Indian epic and Hindu mythology, is based in this location. The architecture is simple, and it is surrounded by greenery on all sides. It is open from 7 a.m. to 7 p.m.
Best time to visit Kanpur
Winter months from October to March are the ideal time to visit Kanpur. Given that the average temperature ranges from 20°C to 7°C, this is the most pleasant time of year for tourists. This is in contrast to the uncomfortable monsoons and the extreme heat wave that occurs in the summer. Carry moisturizers with you to protect your skin during Kanpur's extremely dry winters. A few warm clothes are also necessary because it gets chilly out.
How to reach Kanpur?
Kanpur can be reached via various modes of transportation which includes airplane, train, bus, or personal vehicle.
By Air: Kanpur Airport is 19 kilometers from the city and has only flights from Delhi, whereas Chaudhary Charan Singh International Airport in Lucknow is 77 kilometers away and has flights from other cities in India and abroad. Domestic airlines such as Air India, GoAir, IndiGo, Jet Airways, and Vistara operate regular flights to cities across the country, including Delhi, Mumbai, Bangalore, Chennai, Hyderabad, Kolkata, and Patna. It is also connected by international airlines to global cities such as Dubai, Abu Dhabi, Muscat, Jeddah, Riyadh, and Singapore.
By Road: Kanpur has excellent road connections to many cities and towns throughout Uttar Pradesh and its surrounding states. Kanpur is served by the highways NH 2, NH 25, NH 86, and NH 91. Kanpur's main bus station is the Inter State Bus Station (ISBT). To get to Kanpur, you can take one of several private or public buses. Uttar Pradesh State Road Transport Corporation (UPSRTC) is a major public sector service, and private corporations include Shatabdi Travels, Yadav Vishvkarma Tour And Travels, RS Yadav Travels, Sahara Bus Service, and many more. Users can choose between air-conditioned and non-air-conditioned buses.
By Rail: The closest railway station is Kanpur Central Railway Station is one of India's five major railway stations, serving over 150,000 passengers per day. It is well-connected to cities throughout India, including Delhi, Lucknow, Bhopal, Patna, Agra, and others, and serves many high-speed trains, including the Lucknow Swarna Shatabdi, Prayagraj Express, Howrah Rajdhani, Patna Rajdhani Express, and others. Kanpur Anwarganj, Rawatpur, Panki, Govindpuri, and Kalyanpur are the other stations.
Conclusion
Kanpur is a perfect getaway for you and your family from the hectic busy schedule and works to relax or chill as it is blessed with a rich cultural heritage. Kanpur's fairs and festivals provide a glimpse into the city's culture. Every year, for five days, the well-known Ganga Fair draws visitors from all over the world. Holi is played, and devotees bathe in the Ganges. Kanpur has been crucial in the spread of the theatre style known as "Nautanki." Various cultural occasions, like Ram Lila, give aspiring artists a stage. In Kanpur, classical Indian music and dance are also very well-liked. Kanpur cuisine draws its inspiration from Awadhi cooking. When visiting Kanpur, you should definitely try the famous dishes Khoya Laddu and Biryani.
Read More:
Explore Zuluk: One Of The Best Destination In East Sikkim!
Best Places To Explore With Friends In Munsiyari!