Lansdowne: Explore The Unspoiled Expanse Of Lush Greenery!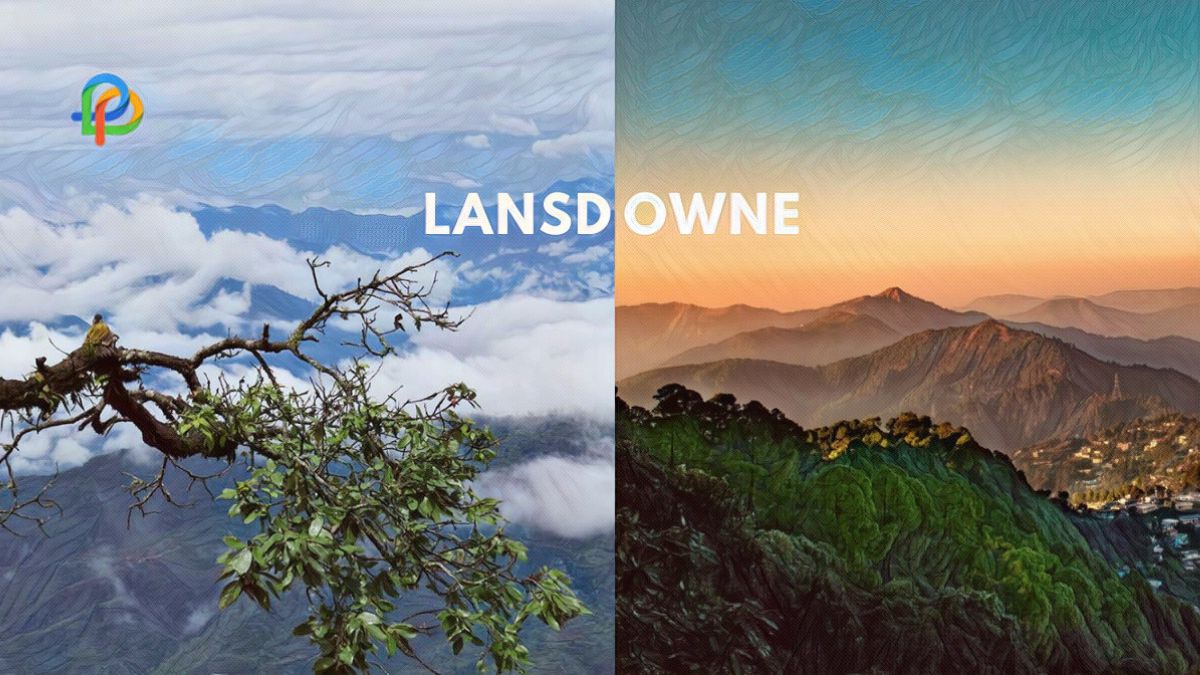 A short distance away from Kotdwar sits a graceful hilly destination of Lansdowne. Residence of Garhwal Regiment, Lansdowne is an unsoiled and beautiful hill station in the Pauri Garhwal District of Uttarakhand. It is one of those holiday destinations that aid the determination of giving your brain and body an escape from the daily 9-6 office grind tedious.
Lansdowne is a place with a picturesque view of mountain varieties and snow-topped peaks which justifies the reason why nature lovers should go on board on a journey to this destination.
Lansdowne is a superlative destination for enjoying a relaxing vacation or a cozy honeymoon as this attractive place adorned with blue pine trees and Colonial-style architecture proposes an ambiance that is soothing and fairly romantic.
The hill station also encompasses a small artificial lake where one can relish boating, and don't miss out on walking to the Tip-in-Top from where you can see remarkable views of the Shivalik Range, also en route unearthing of St Mary's Church is a bonus. In Lansdowne shopping for leather products at Javed Boot House can also be an inordinate experience.
Apart from this, similar to other hill stations in Uttarakhand, Lansdowne is a great birdwatching destination and is an outstanding base for some nice hikes in the hills.
Tip N Top
Tip N Top, also normally known as Tiffin Top, is a small hilltop viewpoint that is situated at 1700 meters above sea level and carries visitors with magnificent, breathtaking views. This popular attraction is located just 1.5 kilometers away from the chief city of Lansdowne and is the center of attraction of the complete region.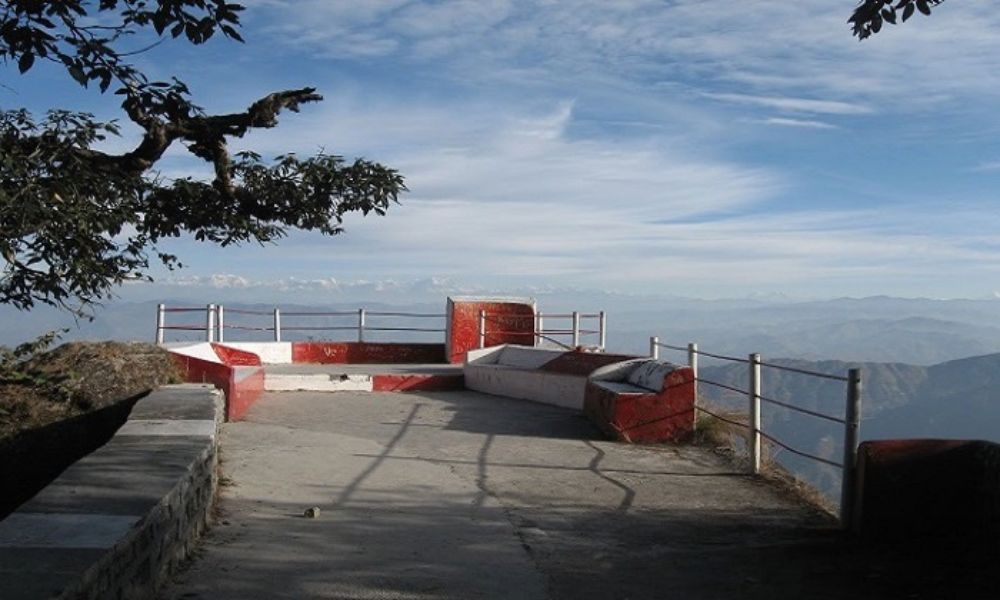 The name itself proposes that the place is the highest point in all of Lansdowne, and the magnetism is like heaven reincarnating on Earth. It carries visitors with splendid scenic sights not only of the complete city but also of the neighboring forested area, and the Garhwal Hills with the grand Himalayan range in the background.
Imagine waking up to see the comprehensive skyline and Shivalik Range in front of your eyes: the Tiffin Top offers exactly that.
Bhulla Lake
A small, well-preserved, and calm lake better known as Bhulla Lake or Bhulla Tal is situated at just a 1 km walk from Lansdowne city center. Made and preserved by Indian Army, Bhulla Lake is also well-known as Bhulla Tal among locals.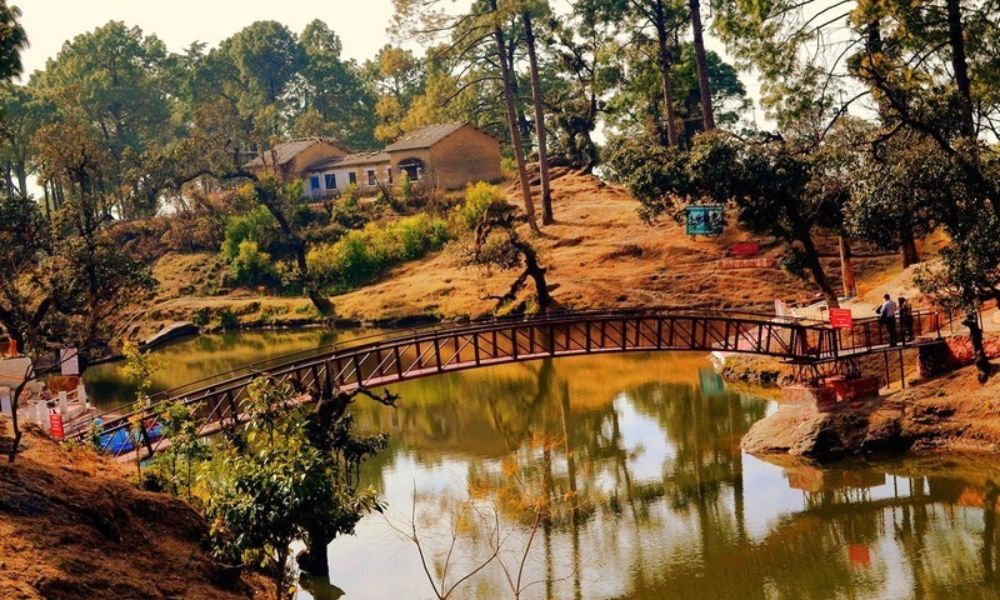 A faultless picnic spot and entertaining day out in Lansdowne, Bhulla Lake is a well-known place in Lansdowne. Here you can celebrate the pleasant climate while boating around the lake, precisely in the middle of nature's lap.
The lake is also home to a few ducks, so it paints a faultless scenic image for anyone who visits the lake.
Tarkeshwar Mahadev Temple
If you are looking for some of the popular things to do in Lansdowne, don't miss visiting the sacred Tarkeshwar Mahadev Temple. Contained with Deodar trees, Tarkeshwar Mahadev Temple is hovering at 1800 meters and is conferred with a refreshing aura and is one of the sacred places to visit in Lansdowne.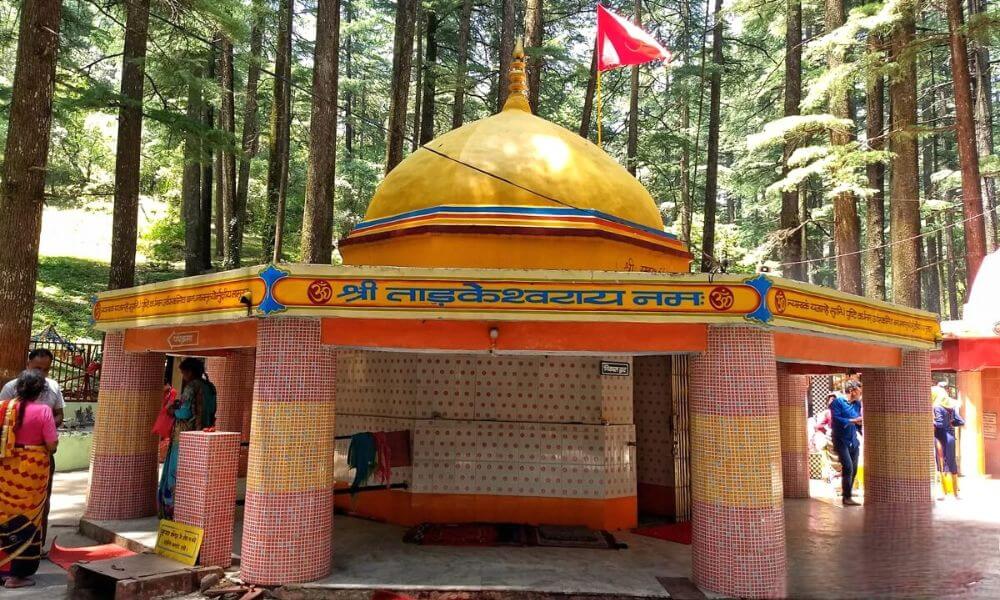 The temple is enthusiastic about Lord Shiva and relates the story of Demon Tarkasur, who meditated here to get boons from the Lord. Tarkeshwar Mahadev Temple and Lansdowne are nearly 38 km away from each other and can be reached conveniently with public or private transport.
St. Mary Church
Dating back to 1895, St. Mary Church still flaunts that old-world charm in its every corner and is measured as one of the best places to visit in Lansdowne.
The Church was optimized to serve as a preaching center, but in 1947 it ceased due to its deterioration. It has now been transformed into a museum that exhibits images of the pre-independence era.
Kalagarh Tiger Reserve
The Kalagarh Tiger Reserve is one of the most better-known places in Lansdowne since it enables you to come near nature and see big cats in action. You can have the duration of your life here by going jungle safari.
The 300-square-kilometer-long reserve is home to different wild creatures, involving barking deer, porcupines, and hog deer.
War Memorial
The establishment of the War Memorial dates back to 1923 when the Commander in Chief of India, Lord Rawlinson laid its foundation. The museum was founded to mark the accomplishments of the Garhwal Regiments. The war memorial is located at the Parade Ground and forms a foremost attraction for tourists as well as natives.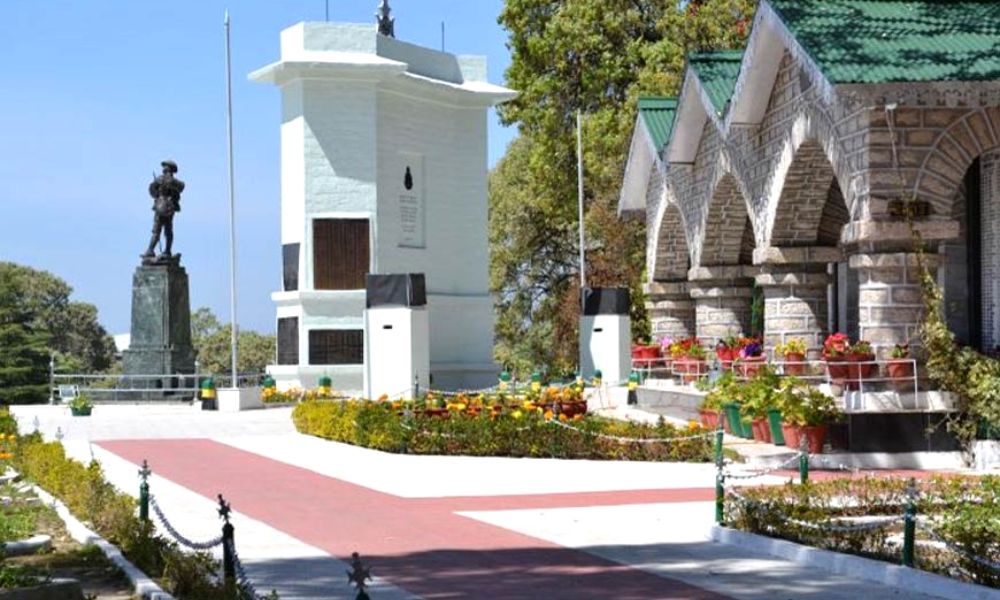 Tourists who love to travel the history of the Indian army also throng this museum fairly often. One can also visit the Regimental Museum located in close proximity to this iconic site.
Snow Viewpoint
Wanna go on a quest? Wanna undertake a hiking trip? Okay then! We have just the correct place for you! Snow Viewpoint is one of the most popular places to visit in Lansdowne and proposes incredible views.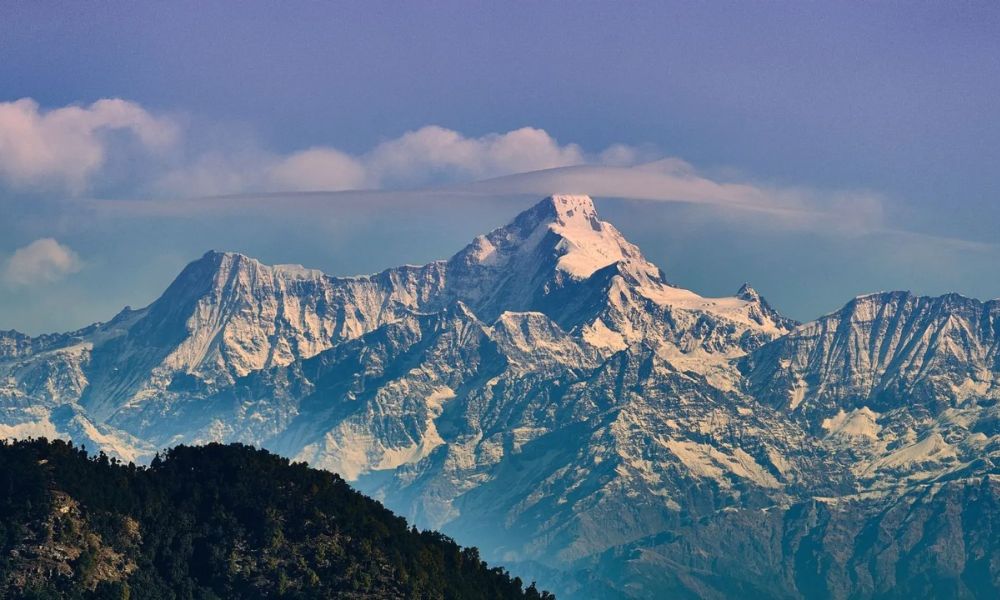 The treks you can undertake vary from smaller ones that last for just a few hours to the ones that would take up to 2-3 days to the whole. It is one of the best things to do across Lansdowne for quest lovers.
Darwan Singh Museum
As soon as you step into the Darwan Singh Museum, one of the astounding places to visit in Lansdowne, you may submerge yourself in the world of Garhwal Rifles.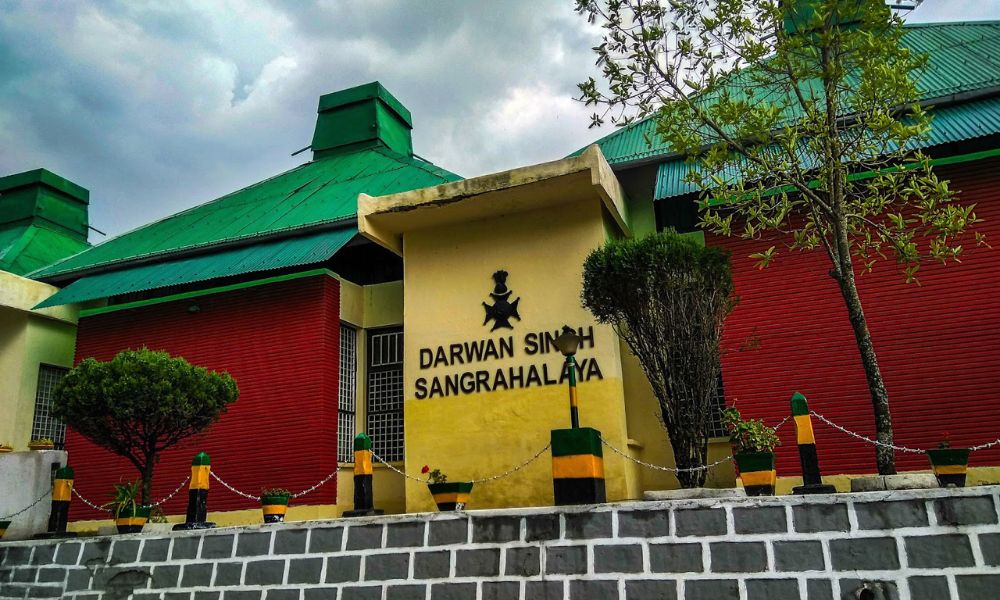 When you look at the assortment of historical images, outfits, and weapons from this Regiment, conceit fills your complete being. A serene stay is also possible because of the close closeness to some of Lansdowne's finest cottages.
St. John's Church
Located on Mall Road, this church is estimated among the key places to visit in Lansdowne since 1936. Though the church endured abandonment for years, it was lastly handed over to the GOI during the year 1951.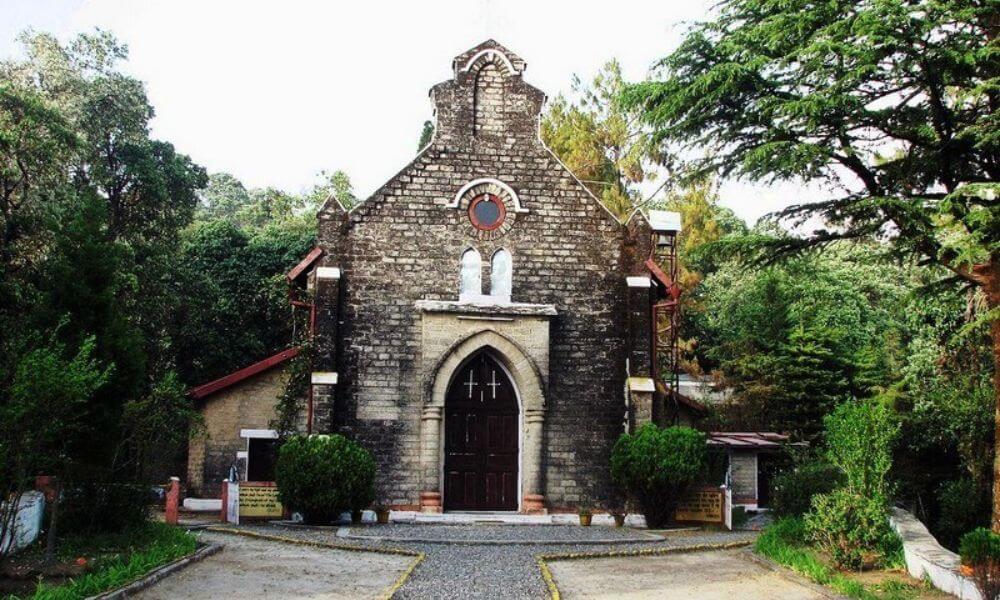 Apart from its lush green surroundings, it also flaunts attractive interiors which have fascinated the hearts of different travelers. St. Johns church is a roman catholic church that shares close nearness with the tourist spots located on the Main Road of Lansdowne.
Garhwali Mess
One of the unconventional places to visit in Lansdowne is the Garhwali Mess which is essentially one of the oldest buildings located in this place. The beautiful British architecture is a legacy of the Indian army and Garhwal guns that dates back centuries.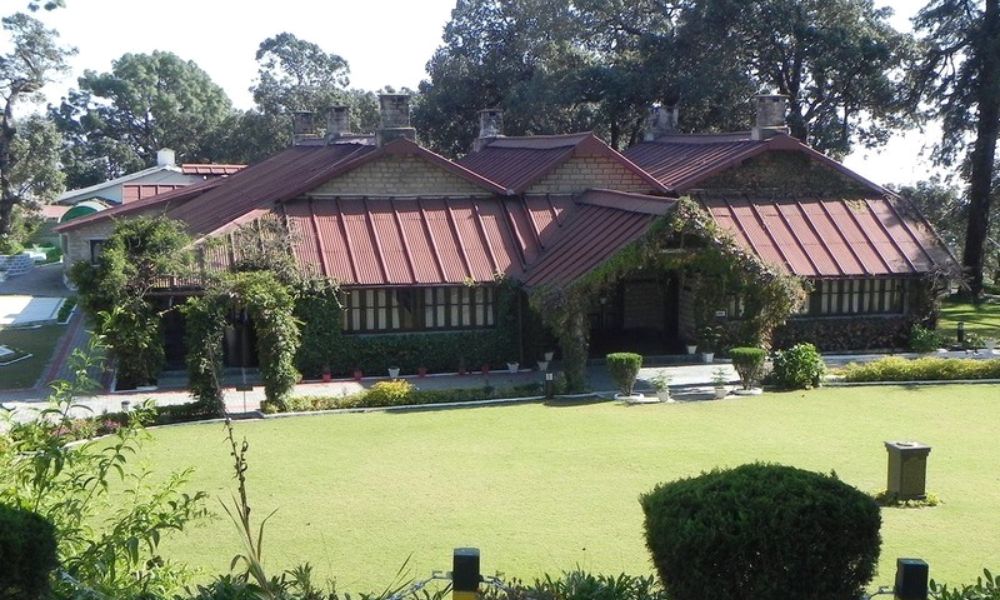 It is one of Lansdowne's upper tourist attractions. The building instills a sense of conceit amongst the visitors – the feeling is inestimable. Additionally, constructed in 1888 this mess is preserved and preserved by the state government and reflects the age-old architecture and a century-old heritage of the Indian Army and is attractive!
Best Time To Visit Lansdowne
The Weather in Lansdowne is bright during the year. It can get tremendously cold in the winter (November – February) with the temperatures plummeting to 0 degrees Celsius. The Summers (April – June) are agreeable with a maximum temperature of nearly 25 degrees Celsius.
Throughout the monsoons (July-September), Lansdowne is attractive but there is a danger of landslides owing to heavy rainfall. However, Sharadotsav Festival is renowned in autumn (around October).
How To Reach Lansdowne?
By Flight: Lansdowne does not have an airport of its own. The Dehradun Airport is optimized for travelers who want to arrive at Lansdowne by air. Indian cities that have flights to Dehradun are Delhi, Bangalore, Mumbai, Hyderabad, and Chennai.
The airline companies helping at this airport are Jet Airways, Air India, Spice Jet, and Ventura Air Connect. International travelers can arrive at Delhi Airport and take a flight to Dehradun. Buses and taxis are accessible from Dehradun Airport, to arrive at Lansdowne.
By Bus: Lansdowne is well-linked with Kotdwara by bus. It is fairly easy to reach Kotdwara from Delhi, with different buses plying between the 2 cities for the 6 hours journey. Government buses by Uttarakhand Transport Corporation (UTC) and different private buses are accessible in A/C, deluxe, and ordinary bus types.
Kotdwara has UTC buses from other cities as well, such as Amritsar, Chandigarh, Jaipur, Gurgaon, and Faridabad. Lansdowne is an hour away from Kotdwara, with choices of private taxis, minibusses, or common taxis for transport here.
By Train: Lansdowne does not have a railway station; the rail connectivity is upheld to this province by Kotdwara Railway Station. The Kotdwara Railway Station is nearly 45 km from Lansdowne and the distance can be covered in an hour, by road.
The Kotdwara Railway Station is under the Moradabad Partition and falls in the Northern Zone of the Railways. The express and superfast trains link Delhi and Kotdwara whereas Doon Express is the only long-distance train around the region, covering cities such as Kotdwara, Lucknow, Varanasi, and Howrah.
Conclusion
Lansdowne is a picturesque and beautiful hill station consecrated with indescribable natural beauty. It has an assortment of vivid tourist spots where you can go for engrossing activities. If you are a true itinerant, a visit to this place is a must!
On your journey back home, you will have images of some irreplaceable memories and unquestionably gorgeous Lansdowne tourist places. Here and now do not think much and waste your time, forecast your trip to Lansdowne now!
Read More:
Vijay Shekhar Sharma: Successful Story Of The CEO Of Paytm!
Sikkim: Enjoy The Magical Beauty Of The Eastern Himalayas!