Priyanka Chopra Looks Gorgeous in Her Latest "Fun Glam" Selfies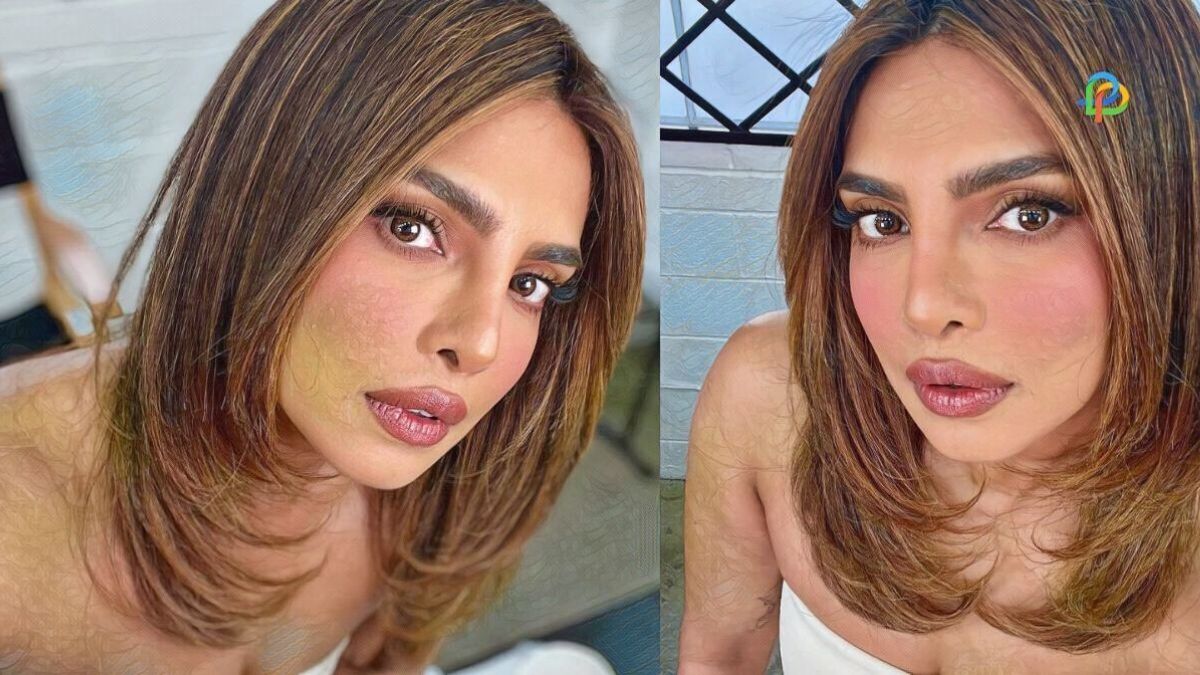 Priyanka Chopra is a beauty that has revolutionized the Bollywood industry with her acting skills, courage, and determination. She is the first actress to not only make her mark in Hollywood but also gain immense praise in a foreign land.
What's special about Priyanka Chopra is that she is not only one of the finest actresses the last decade has seen but is also flawless when it comes to her dressing sense. This fashionista has charmed the industry and netizens with her amazing looks over the years and we can't stop praising her!
Carrying the legacy forward, this global icon yet again posted some amazing selfies on her Instagram handle that stunned the fans. She currently has a fan following of 84.7 million and it is safe to say that she is one of the most followed actresses today.
This diva has not been posting as she used to before. She is embracing the new phase in life but she finally took to Instagram to treat her fans. Priyanka uploaded a few stunning selfies and can be seen wearing white attire with a tube neckline.
Her hair is colored and she has decided to go with a middle partition that surely suits the face cut. In these selfies, Priyanka Chopra can be seen donning rosy cheeks, nude eye makeup, and a glossy brown lip shade.
Her beauty is accentuated in these photos and the fans simply cannot get enough of how gorgeous she looks. Some fans even called her "king of the world" and we couldn't agree more.
Priyanka Chopra uploaded these photos and captioned them – when your glam is so much fun that you have to go out. She wrote "#no filter needed". Some of these selfies are in her car whereas others are taken inside her room.
Personal Life
On the personal front, Priyanka Chopra is all about enjoying her motherhood for a while. She is juggling between her professional life and mommy responsibilities but it seems like she is handling everything perfectly.
When Malti Chopra Jonah came into her life, the actress stepped back from Instagram and focused on her new phase. Fans have been missing her and it seems like she is back! We are yet to see Malti's pictures and we bet that they would be adorable.
The actress talked about motherhood in a British Vogue interview. She said that Malti is a premature child and had to be delivered a trimester before her delivery time. This can often lead to serious health concerns. When she was delivered, Priyanka Chopra was in the OR and she was smaller than her hands.
She also checked what the intensive care nurses were doing and that's no less than God's work. Both Priyanka and Nick were standing while Malti was incubated. They have no idea how the nurses know what to do at that time.
Still, she is the sweetest baby ever and we wish Malti Jonah to live a healthy and happy life!
Read More:
Vijay Shekhar Sharma: Successful Story Of The CEO Of Paytm!
Dharwad: Explore The Geological Terrain In Karnataka!