Salman Khan's Niece Alizeh Agnihotri Will Make Her Bollywood Debut With Soumendra Padhi 
What time is it? It's time to welcome newcomers to Bollywood! Yes, with the new Year approaching, we heard a lot of rumors about top actors' kids' coming to debut in the Bollywood industry, and this time it's from Salman Khan.
No, we aren't talking about the top Bollywood actor's kids (he isn't even married yet) but his niece. Salman Khan's niece Alizeh Agnihotri is all set to make her Bollywood debut with the one and only Soumendra Padhi's production! If the reports are to be believed, the to-be actress, Alizeh Agnihotri has chosen an offbeat method to make her debut.
To talk about Alizeh Agnihotri is the daughter of Alvira Agnihotri and Atul Agnihotri who has now been roped in by Soumendra Padhi. Fans have been waiting a long time to see Salman khan's niece Alizeh Agnihotri to be on screen. The star kid who is not only beautiful but looks flawless on her Ig handle is all set to launch next year. The shooting of the movie has already begun, making her fans excited.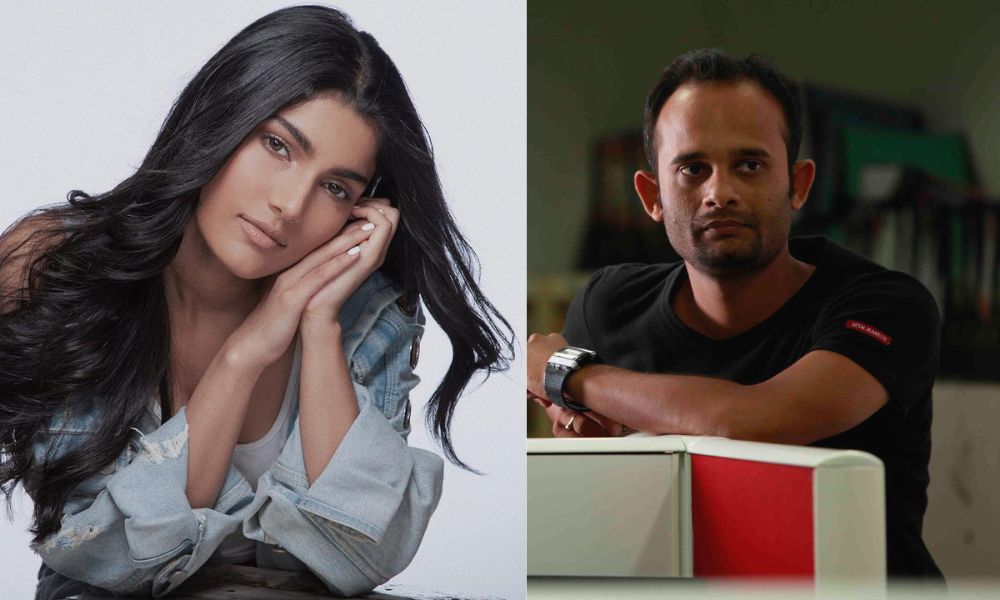 Alizeh Agnihotri ditched a lot of commercial projects on screen and always aimed for offbeat projects. She has been choosy and we cannot wait for the movie to get released. Not only would be able to see Alizeh Agnihotri's performance but see the essence of the next big producer- Soumendra Padhi. Soumendra Padhi is the award-winning director who roped the one and only Alizeh Agnihotri to make her launch on screen.
Alvira khan is Salman khan's sister who has a daughter Alizeh Agnihotri. She is the daughter of producer Atul Agnihotri. The all-new star is set to work and has begun her shooting. The movie is expected to release next year and audiences cannot wait to see Alizeh Agnihotri on screen!
It was also rumored back in March that Salman khan's niece Alizeh Agnihotri will be working with Avnish Barjatya's movie but now it has been confirmed that the award-winning director, Soumendra Padhi has chosen Alizeh Agnihotri in the next production. We already know about Soumendra Padhi who had worked comprehensively to give big hits like on Netflix.
His work on Netflix cannot be understated from Jamtara 1 to Jamtara- Soumendra has always been the talk of the town. He made a spectacular movie called Buddha Singh- born to run that had Manoj Bajpayee in the lead. This movie got a national award and is one of the most loved movies of Soumendra Padhi.
The next movie with Alizeh Agnihotri has already rolled on the floor and is all set to release next year. Currently, we have no information on the movie title, cast, and other specs, these will be further released when the date will come close. But the movie is expected to release in the year 2023.
Alizeh Agnihotri is daddy's girl and his dad, Atul Agnihotri couldn't keep calm but only gave her daughter the best of luck for the new ventures. Keep tuned for more updates.
Read More:
Anupam Kher Shares Sneak Peek Into 'Class Of 80' Bash
Priyanka Chopra's Daughter Malti Marie's Photo Melts Hearts!