Actress Rambha And Her Kids Suffer Minor Injuries In A Car Accident!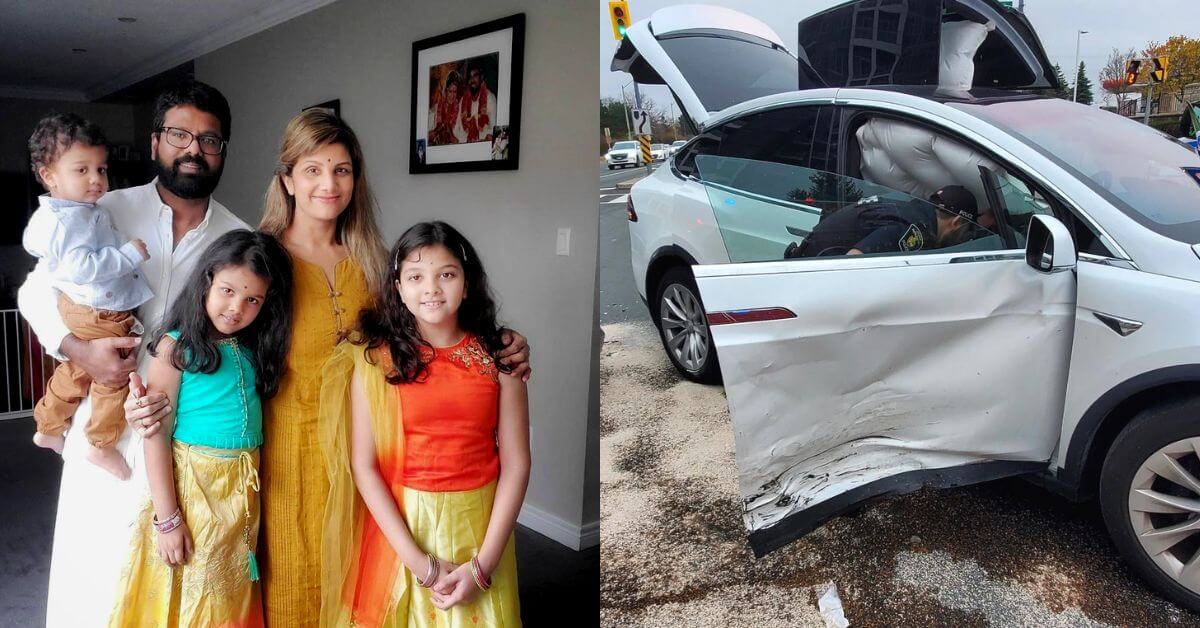 If you are a Bollywood buff then you surely remember Salman Khan starrer "Judwaa". This 90s movie was a hit and people still talk about it while remembering the good old days. This amazing comedy movie also starred the beautiful actress Rambha.
The actress is in Canada and recently, she and her kids suffered in a car accident.
Judwaa Star Actress Rambha and Her Kids Suffer Minor Injuries in Car Accident
Rambha was traveling back home along with her daughters and the nanny when their car got hit. She shared the pictures of the damaged car and her daughter on Instagram and pleaded with the nation to pray for the safety of her family.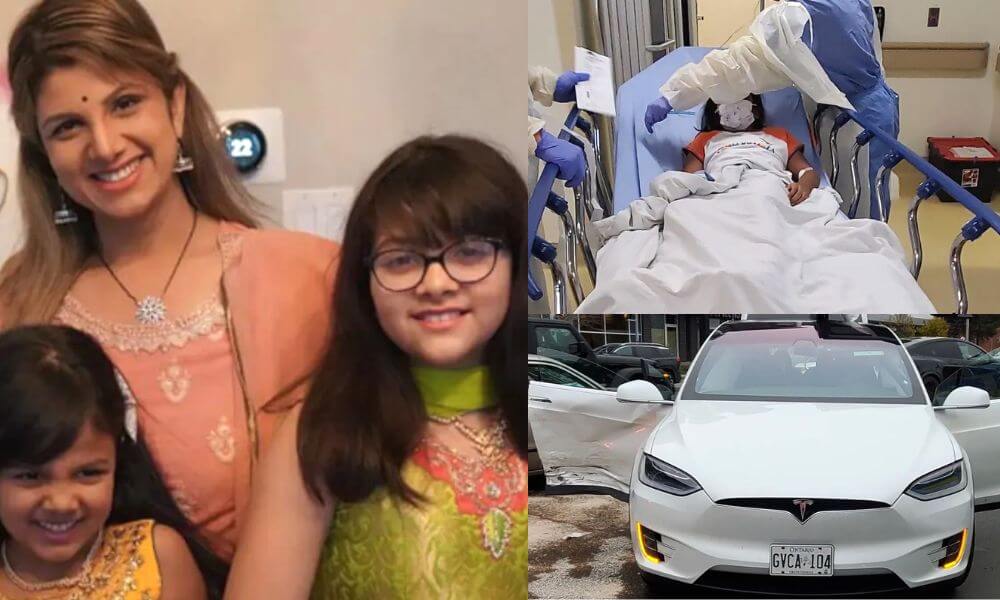 Rambha put a caption to this Instagram post, explaining how it all happened. The car was hit at the intersection when she was on her way back home. She had gone to pick up her daughters from school.
Rambha explained what all happened in her Instagram post and also assured everyone that everyone is safe. Her nanny and the kids suffered minor injuries and they are going fine. But the younger child Sasha is still admitted for recovery.
As we scrolled through the Instagram handle, the first post was of Sasha lying on the hospital bed and the images that followed were of the car. Fans flooded the post with good wishes. Some wished for a speedy recovery while some assured that their prayers are with the actress.
Actors including Payal Rajput, Sridevi Vijaykumar, Vikaas Kalantri, and many more commented on this post. Rambha Indran, the former Indian actress shared another post on Monday. There her daughter was seen singing a song in French and it was captioned the same.
A Little About Rambha Indran
Rambha was born on 5th June 1976 and was Vijayalakshmi before she entered the movie industry. At the age of 15, the fine actress quit her studies and got a big break in movies. She began her career with Sargam, a Malayali movie starring Vineeth.
Rambha, popularly known for her role in Judwaa has had a career of over 20 years. During this, she acted in more than 100 movies, including regional language movies. She was a leading lady during the 90s and 2000s.
Rambha is well-known for her other projects, including Sargam, Aa Okkati Adakku, Jaani Dushman: Ek Anokhi Kahani, Gharwali Baharwali, Beti No.1, Krodh, Kyo Kii Mai Jhuth Nahi Bolta, Bandhan, Pyaar Diwana Hota Hai, and many more.
Rambha has acted in English, Kannada, and Malayalam to name a few. She has shared the screen space with some of the most popular actors, including Salman Khan, Ajith, Vijay, Rajnikanth, Chiranjeevi, and Mammootty.
The actress put a halt to her acting career when she married a Canada-based businessman; Indrakumar Pathmanathanin in 2010. She moved to Toronto and decided to focus on her family.
During that time, Rambha also felt that her popularity was slowly fading away as she wasn't getting the kind of roles she used to. Before quitting, She judged a reality show called Maanada Mayilada and Dhee on Tamil and Telugu TV channels, respectively.
Rambha is now a proud mother of three kids; a son and two daughters. She took a long break from her acting career but re-appeared as a reality show judge on ABCD on Zee Telegu and Kings of Comedy Juniors on Vijay TV.
Rambha was also a brand ambassador for a Chennai brand Kolors health care. Now she is taking care of her family and is extremely happy in her life. Now we only wish Rambha's daughter Sasha a speedy recovery and good health!
Read More:
Joi Barua Biography! Popular Singer Of Assam!
Gwalior Top 10 Historical Places To Visit! How To Reach?