Priyamani Still Keeps The 300 Rupees Given By Shah Rukh Khan!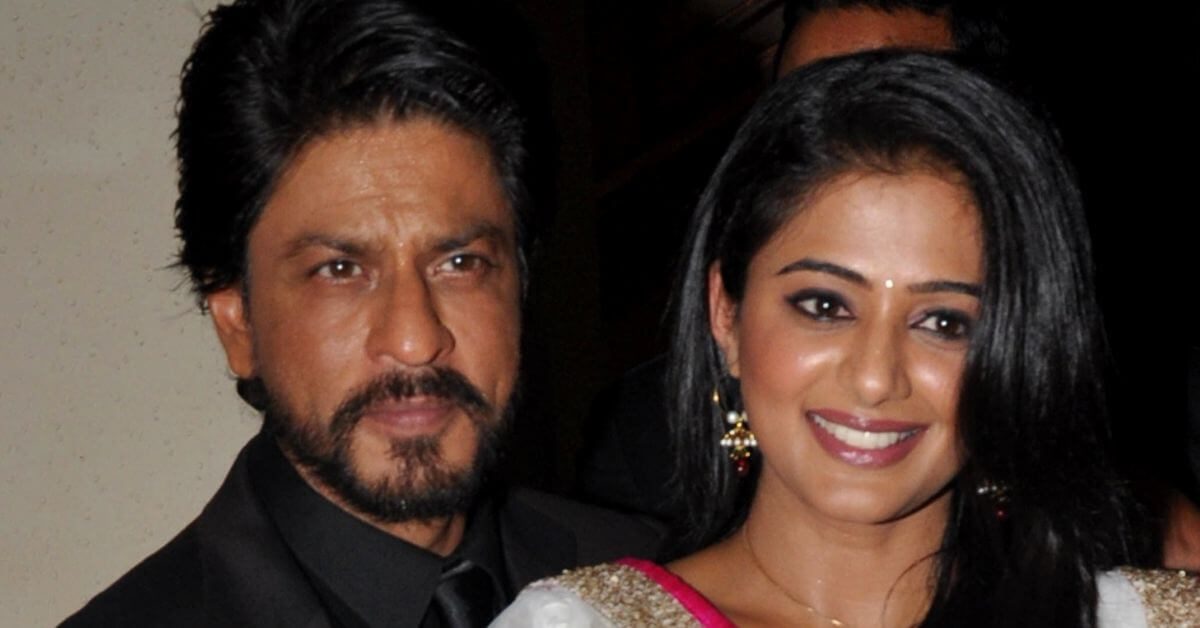 Do you remember the Chennai Express? We are sure you do! And no one can miss the thumkas made by the well-known across Priyamani! The famous South Indian actress, loved by all, made her appearance along with King Khan.
On the popular Bollywood track- One two three four.. get on the dance floor.. and we couldn't keep calm with their chemistry!
Actress Priyamani Still Keeping 300 Rupees Given By Shah Rukh Khan, Know The Reason
Here's a revelation made by the famous actress about how she keeps 300 rupees given by the Bollywood heartthrob- Shahrukh Khan! The actress has worked comprehensively across Tamil, and Telugu movies and entered Bollywood alongside Shah Rukh Khan.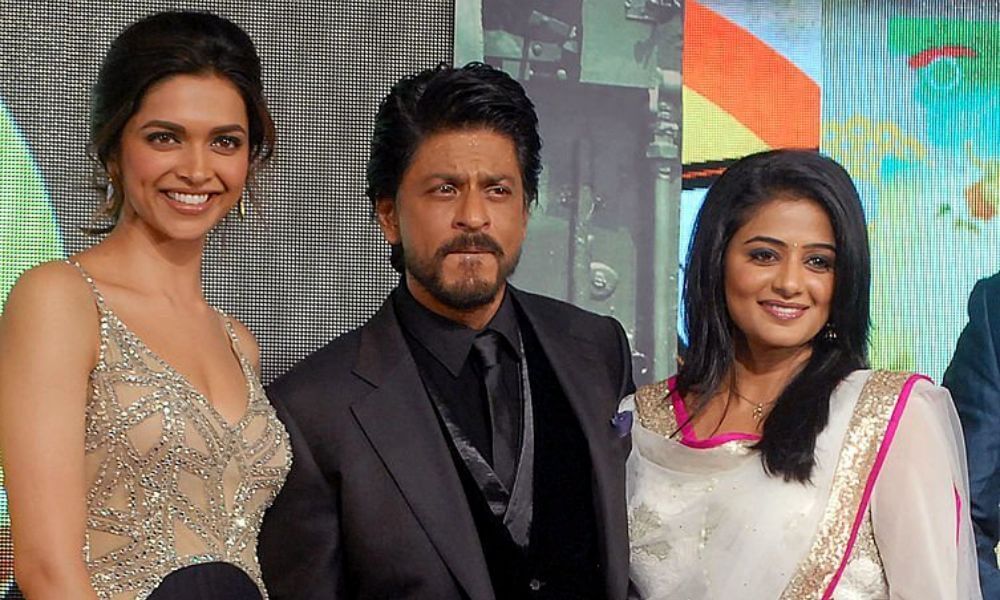 It was revealed that during the shooting of the popular item number- One two three four.. get on the dance floor… The actor gave Priyamani a three hundred rupees note. Priyamani got a 300 rupees note during the popular shoot for not just any reason.
But during a play for the shoot. The duo enjoyed a little Kaun Banega Crorepati Game off the shoot where the actor questioned the popular South Indian girl and gave her 300 rupees as a reward!
Shah Rukh is a heartthrob for a reason. He can make everyone around him as comfortable as possible. The Badshah is known for his humble and down-to-earth nature, and when it comes to working with new actors and actresses, he is known to provide the utmost comfort level!
For Priyamani, it was the same. Working as a South Indian actress, she had little exposure working with Bollywood. But thanks to King Khan, Shah Rukh Khan, she was comforted in no time! She is a huge fan of the Chennai Express actor- and has so much to share.
The South Indian actress revealed that both of them worked for more than a week, and it was hard to keep up until Shah Rukh Khan comforted her! According to Priyamani, he is humble, and a very kind person making him her favorite for sure.
During the shoot, the actors enjoyed a little game Kaun Banega crorepati the famous television show hosted by Amitabh Bacchan. They played and she won the 300 rupees that were specially gifted from Shah Rukh Khan.
In India, we have a popular belief that one who gives money and has a special gift is no less than a blessing from God. The South Indian actress and the Bollywood heartthrob had a great time while shooting the famous item number. And that is why the song got a hit.
It is not the first time we heard about the actor's humble nature. He has always been entertaining and playing sober, and grounded among the other actresses. Shah Rukh Khan is known for the respect he gives to other people.
That is why people love him so much! With so much popularity and fan base, you cannot ignore his charismatic personality, and he still somehow manages to be loved by everyone! Long live SRK, and his benchmark!
Read More:
Shah Rukh Khan Turns 57, Greets Fans Outside Mumbai Home!
Shah Rukh Khan Grooves To Chaiyya Chaiyya At SRK Day Event!