Shah Rukh Khan Grooves To Chaiyya Chaiyya At SRK Day Event!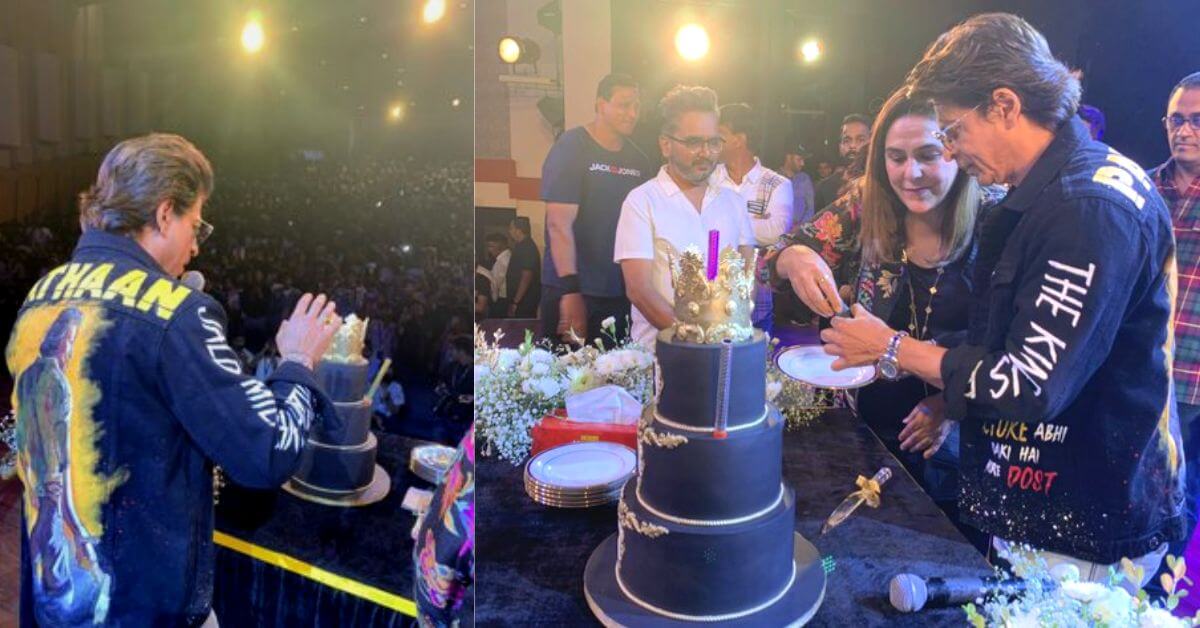 It was not that long ago when we grooved on the Dil Se track Chaiyya Chaiyya! Remember the groovy moves of Shah Rukh Khan along with the hot and sizzling Malaika Arora? Those were the times!
And yesterday was King Khan's birthday and he made us all nostalgic with his moves! Shahrukh Khan had his 57th birthday yesterday, which was celebrated all around the world (literally).
Shah Rukh Khan Dances To Chaiyya Chaiyya At SRK Day Event On Birthday!
November 2, 2022, marked the time when King Khan came finally out from his balcony to give love and hugs to his fans from Mannat- his bungalow! Shahrukh Khan attended an event in Mumbai where he was seen dancing to one of the top songs- Chaiyya Chaiyya.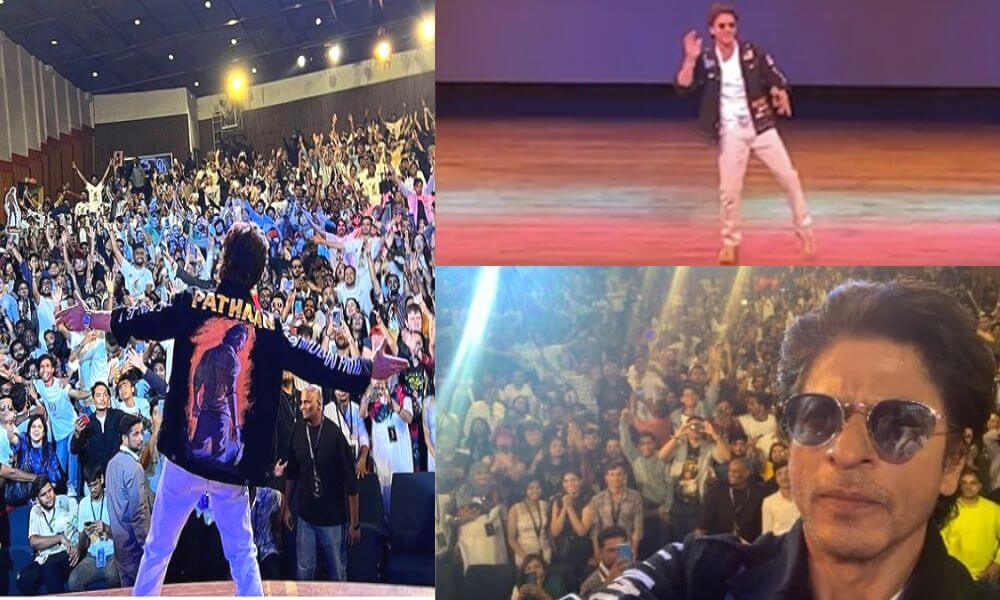 Many of his videos and photos got viral on the internet that proves he is King Khan for a reason! With so many years of experience, the actor is still so humble and grounded. Shah Rukh Khan always makes sure that people feel happy around him.
Shah Rukh Khan enjoys himself to make others enjoy themselves! That is one of the rarest qualities actors have. To talk about the event in Mumbai, he was seen dancing to his song Chaiyya Chaiyya.
The movie Dil Se was a super hit and reliving the moment made us all visit the early times! Shahrukh Khan looked dapper and classy as usual- he was wearing a white ensemble that was layered with a jacket in black color. The jacket had Pathan printed on it!
Pathan is the upcoming movie King Khan starring Deepika Padukone and John Abraham alongside, and we all were eagerly waiting for its teaser! The teaser finally got released on his birthday and all the fans couldn't keep calm!
Chaiyya Chaiyya is an emotion, with the moving train, on all those black and red colors with Maliaka Arora's thumkas, and Shahrukh Khan's groovy energetic moves, we all loved the song sequence from the popular Bollywood movie Dil Se.
Fans were hooting like crazy while King Khan was entertaining the event- and why they shouldn't! It was Bollywood's heartthrob- Shahrukh Khan! King Khan was also treated to a 3 tier cake that was named S, R, and K- with the initials that were cut by the actor himself.
Pooja Dadlani, the lucky manager of Shahrukh Khan was also seen alongside the actor, while he was cutting the cake. All the videos and photos got viral on the internet and Shahrukh Khan's fans couldn't keep calm!
Shah Rukh Khan also did his signature poses for the fans because an event of King Khan is incomplete without that! We also saw a trend going viral on his birthday #SRKDAY, that people use on their social media handles like Instagram and Twitter.
Earlier that day King Khan also greeted his fans from his balcony- many came specially to see the Bollywood heartthrob! For his fans, SRK is an emotion and every movie is a feeling that cannot be expressed in words.
We love you, Shah Rukh Khan, and wish you a very happy birthday once again!
Read More:
Shah Rukh Khan Turns 57, Greets Fans Outside Mumbai Home!
Actress Rambha And Her Kids Suffer Minor Injuries In A Car Accident!