Sania Mirza Divorce Rumours With Shoaib Malik, Shares Cryptic Post!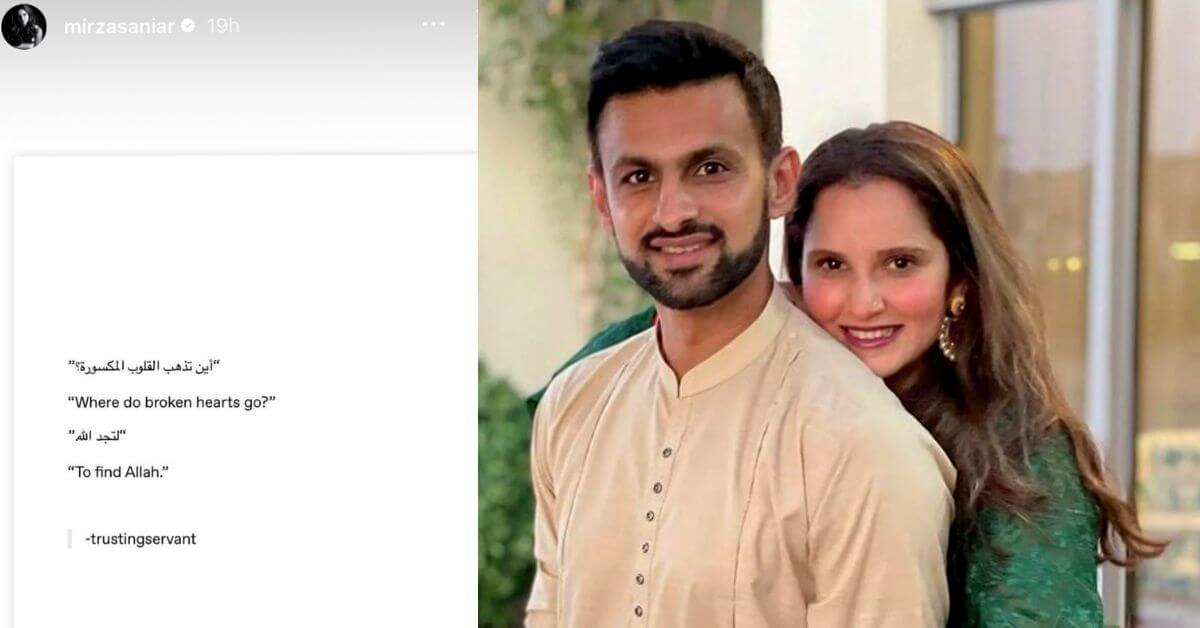 "Where do broken hearts go? To find Allah" shared the Indian tennis superstar Sania Mirza amidst mounting rumors about her troubled relationship with her husband Shoaib Malik. Fans were quick to point out the couple's increasingly distant behaviors on social media.
As signs of a rift between the sports icons. Last week the couple celebrated their son Izhaan's birthday at their place in Dubai. Her husband and Pakistani cricketer Shoaib Malik posted pictures of the event.
Where the family was seen quite jolly together and helping Izhaan blow out the candles on his birthday cake.
Sania Mirza Shares Cryptic Post Amid Divorce Rumours With Shoaib Malik: Where Do Broken Hearts Go
However, Sania did not post the pictures of the family together on her Instagram, which spurred fans to speculate that she does not want to be seen together with Shoaib. Now the recent Instagram story hinting at a broken heart has convinced many fans.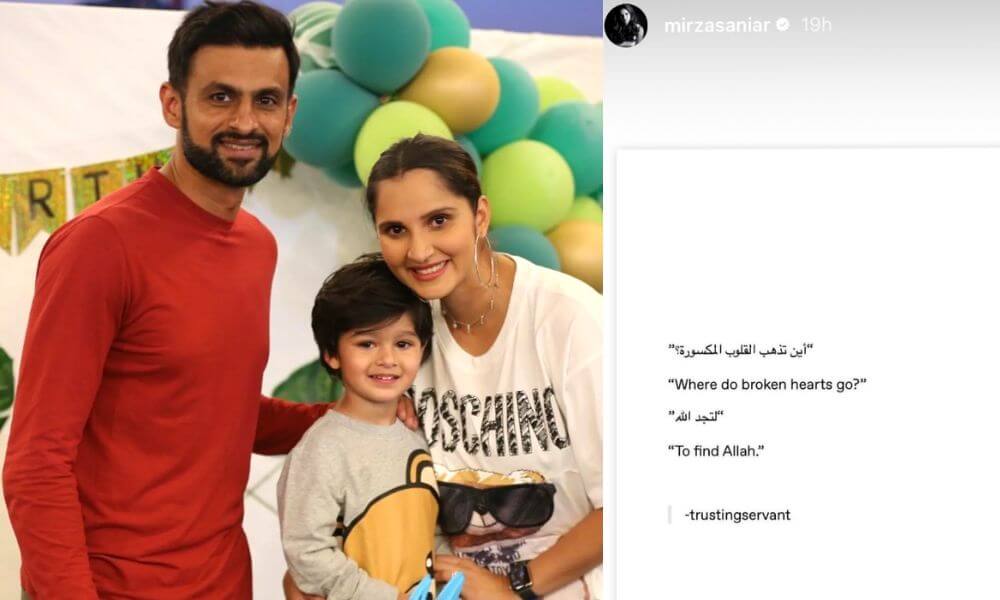 About the separation between the sports power couple. The exact cause of the rift between the couple is still unknown. Some people allege marital infidelity from the cricketer during some television show he was shooting as the reason.
Behind their apparently estranged relationship. According to certain reports, the couple is currently living separately and trying to co-parent their son Izhaan. However, nothing has been officially announced as of now by either of the two.
As they have both chosen to maintain silence amidst the growing rumors. The couple got married in 2010 which was seen as a controversial union between citizens of two estranged nations.
Another woman alleged that Shoaib Malik married her first, which also added to the controversial landscape surrounding their marriage 12 years ago. The marriage was carried out according to the traditional Hyderabadi Muslim wedding ceremony.
It was organized at the Taj Krishna Hotel in Hyderabad. It was followed by Pakistani customs based on the Walima ceremony which was held in Sialkot, Pakistan. Sania Mirza, soon to be 36, had previously announced her retirement plans after the 2022 season.
The Indian tennis superstar Sania Mirza is one of the most accomplished sports personalities in India, having won six grand slam titles. She was also the recipient of the prestigious Padma Shri and Padma Bhushan awards in India.
Mirza announced in January this year that she plans to leave the competitive tennis game after the end of the 2022 season citing her "wearing down" body and her motivation and energy levels not being the same as it was before.
Sania Mirza says she is also putting her son at risk by traveling with him so much. Sania claims that she tries to finish all of her training and workouts before her son Izhaan comes back from school as she is always looking forwards to spending more time with him.
When asked about her future plans she told Kamiya Jani that she's very engrossed with the functions of the Sania Mirza Tennis Academy and her other commitments of shoots, travels, and events keep her busy for most of her time.
Read More:
Shweta Bachchan And Karan Johar Twin In Bling Attires!
Alia Bhatt And Ranbir Kapoor Blessed With A Baby Girl!