Alia Bhatt And Ranbir Kapoor Blessed With A Baby Girl!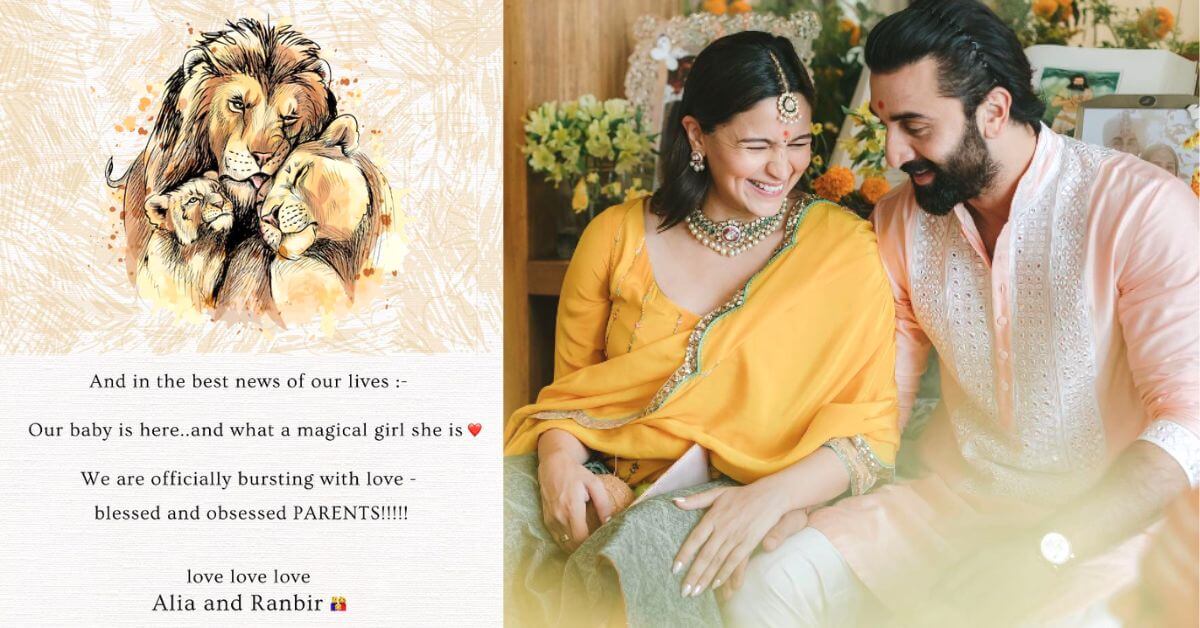 Alia Bhatt and fellow famed actor, Ranbir Kapoor, welcomed their daughter, currently unnamed, into the world on Sunday, the day before. They got married earlier this year in April and announced their pregnancy 2 months later in June.
Their child was born healthy in HN Reliance Hospital, Girgaon, Mumbai, at 12:05 pm, although it's likely that conception took place prior to when they told everyone else about the good news.
Alia Bhatt And Ranbir Kapoor Welcome Their 1st Baby Girl!
Their proclamation of birth was present for all to see on Instagram, where they essentially said that they were very happy to bring their child into the world and that it was the best news that they had ever heard.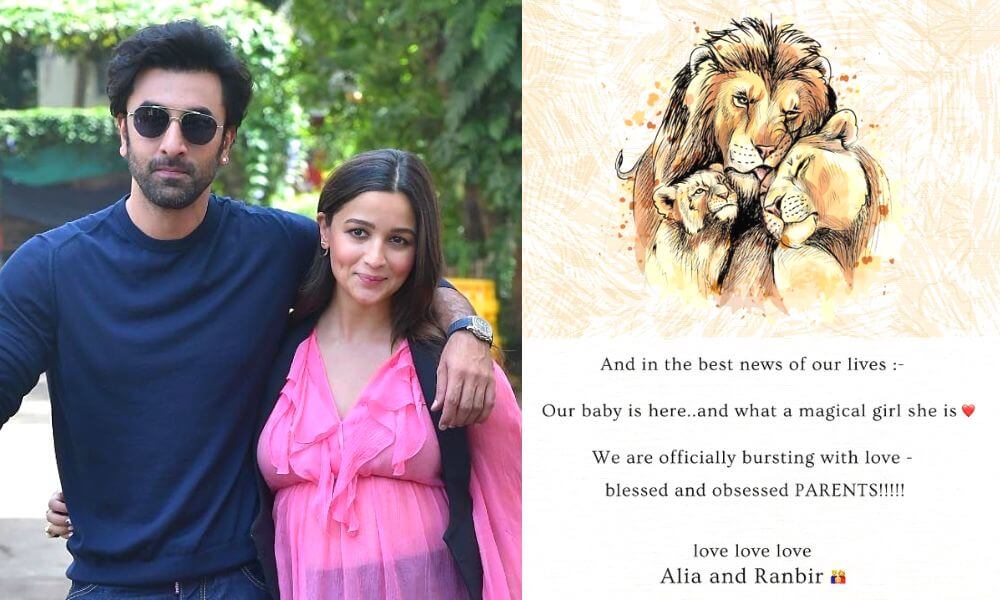 The magic of their child was evident to them and they were bursting with love (love, love, love), as they described it. In October, the website, "Lehren.com" reported that they had in fact been expecting their child in November's end or December.
In the meantime, they have been the talk of Bollywood and the news since they mentioned that they were pregnant. It seems that the couple was long planning for a child, Alia released her brand for maternity called Edamama not that long ago.
An intimate ceremony in their home, Vastu, in Mumbai, where they got married, seems to be where they will bring up their child. Alia Bhatt And Ranbir Kapoor have continued to remain busy and have appeared (and plan to) in films throughout the year.
Such as RRR (SS Rajmouli), Animal (Rashmika Mandanna), Brahmastra, and Brahmastra 2, among others. For some background on the actors, about who they are.
Alia Bhatt
Although not clear where she was born, at least according to Wikipedia (likely Birmingham, where her mother was born), she is a British Actress of Indian Origin who acts mostly in Hindi films.
Alia Bhatt was born to Mahesh Bhatt and Soni Razdan, Mahesh Bhatt is a Gujarati, and Soni Razdan is a half-Kashmiri Pandit and half-British German. She was born in 1993. While most would presume that she was treated like a little princess.
Alia Bhatt's parents' separation affected her quite acutely and she was raised by a single parent, she had a comfortable childhood, in the sense that she was not poor, but neither was there excess.
Ranbir Kapoor
Ranbir Kapoor, born in 1982, in Bombay (now Mumbai), is an Indian actor famous for his Hindi movies. He's the son of Rishi Kapoor and Neetu Singh, both famous actors in the Hindi Film industry in their own right.
His father is Hindu and his mother is Sikh, and he is of Punjabi descent. He was more of a sports fiend, scoring lower than his fellow schoolmates in the Bombay Scottish School. His childhood was troubled.
Ranbir Kapoor's parents had frequent fights where he would spend much of the time with his head between his legs, waiting for them to stop. He grew close to his father threw cinema, with the film, Aa Ab Laut Chalen (1999).
Although a victim of abuse (some on cinema and some off cinema), he has persevered and grown to be successful and resilient. Their daughter certainly seems to be in the hands of capable and driven parents.
Read More:
Naga Chaitanya Calls Samantha After Her Myositis Diagnosis!
Shah Rukh Khan Grooves To Chaiyya Chaiyya At SRK Day Event!