Unknown Facts To Know About Indian Actor Sheezan Khan!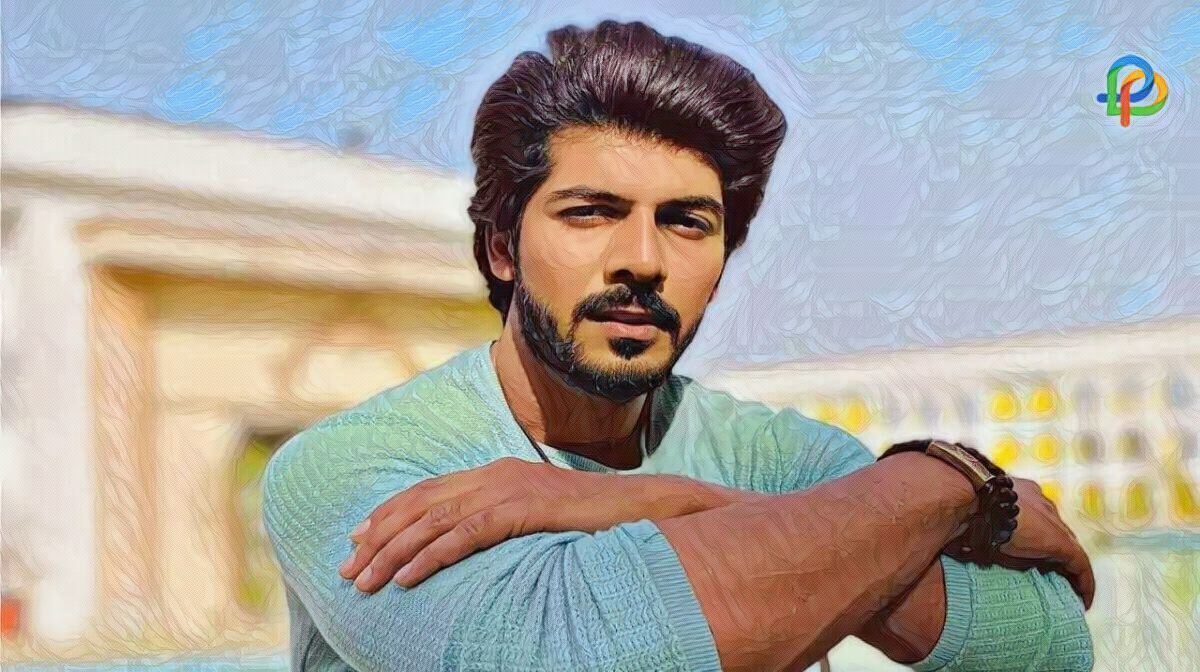 Sheezan Mohammed Khan, better known as Sheezan Khan, is a popular Indian actor. He is best known for his roles as young Akbar, Sultan Murad Mirza, and Ali Baba in the television serials Jodha Akbar and Ali Baba: Dastaan-E-Kabul. In addition, he is well known for giving numerous TEDx talks.
In the 2013 historical drama Jodha Akbar, he made his acting debut. Later in life, he made appearances on a number of shows, including Silsila Pyar Ka, Chandra Nandini, Prithvi Vallabh, Tara from Satara, Ek Thi Rani Ek Tha Ravana, Nazar 2, and Pavitra.
Physical Stats
Height: Sheezan Khan stands around 5 feet 8 inches or 172 centimeters.
Weight: Sheezan Khan weighs around 75 kilograms or 165 pounds.
Eye Colour: Sheezan Khan has a dazzling black eye.
Hair Colour: Khan has voluminous dark brown hair.
Birthplace: His birthplace is Mumbai, Maharashtra, India.
Zodiac Sign: Sheezan Khan's zodiac or birth sign is Virgo as he was born in September.
Age: He is 28 years old as Khan was born in 1994.
Qualifications: Sheezan Mohammed Khan has completed a graduate degree from the University of Mumbai, Maharashtra, India.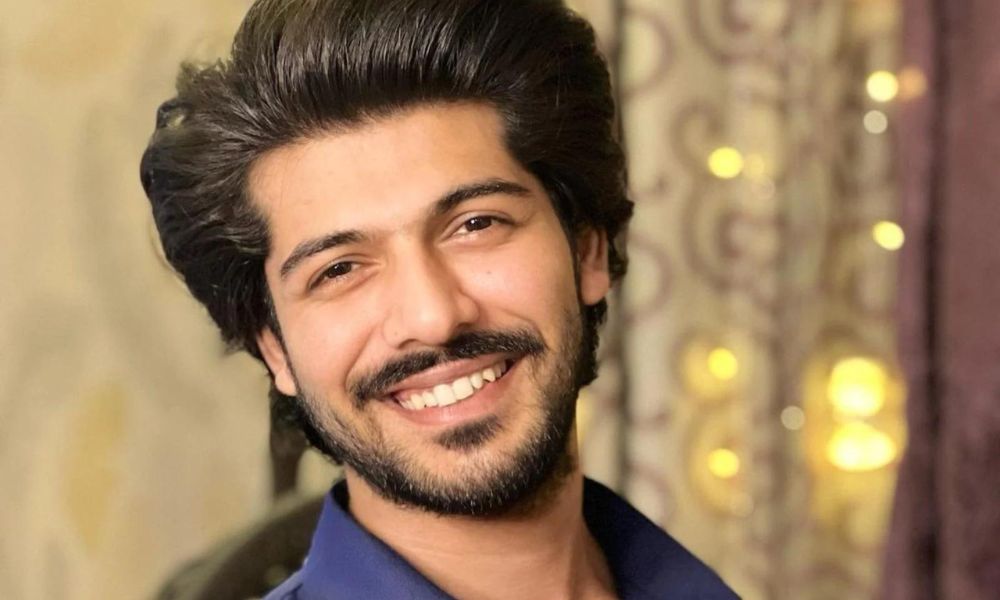 Family
Sheezan Khan was born on the 9th of September 1994. He was born and brought by a Muslim family in Mumbai, Maharashtra, India. His parents separated a long time back when Sheezan was very young. His mother's name is Kehekshan Parveen, she raised the children alone. Sheezan has two sisters, Falaq Naaz and Shafaq Naaz, and one brother, Ahaan Mohammed Khan.
His sisters are well-known faces in the television industry. His sister, Falaq Naaz, is a popular television actress and has appeared in some hit shows such as Devon ke Dev, Sasural Simar Ka, and others. While his elder sister named Shafaq lives separately from her family and has no contact with them. She has appeared in a number of daily soaps such as Kunti in Mahabharat. If we get any further new information about his family, we will update this immediately.
Affair
Sheezan Mohammed Khan has been involved in a number of affairs since he became famous in his career. He was earlier in a relationship with Mrinal Singh. In 2016, she appeared in several serials, including Kundali Bhagya. Sheezan and Mrinal dated for two years. After dating for a year, the couple even decided to make their relationship public on social networking sites. After that, Sheezan dated Tunisha Sharma a few months back for six to eight months.
But, Sheezan broke up with her due to some of his personal reasons. As of now, we don't think that he has any affairs at the moment. We also discovered that it is rumored that he was cheating Tunisha Sharma. If we get any new information about his affairs, we will update this section immediately.
Education
There is no information available about Sheezan Mohammed Khan's education. Sheezan Khan went to primary school in Mumbai, Maharashtra, India. We don't know the name of the school where he studied. Sheezan then finished his education with a graduate degree from the University of Mumbai in Maharashtra, India. Sheezan has been working hard on his acting and modeling careers since he was a child in order to support his family financially. Furthermore, if he studies in the future, he intends to major in a field related to his acting career.
Controversies
Sheezan Khan is currently involved in a major controversy related to Tunisha Sharma. Tunisha Sharma committed suicide on 24 December 2022. The 20-year-old Ali Baba: Dastaan-E-Kabul actress was discovered dead in Sheezan Khan's makeup room. People broke down the door to the room where she was hanging after waiting for her to leave for a while. She was taken by ambulance to a hospital in Waliv Vasai nearby, but the staff there immediately pronounced her dead.
Sheezan is the subject of an F.I.R. filed by Tunisha's mother for allegedly harassing her and was later booked for abetment for suicide and currently is in police custody. He made a suggestion that Tunisha Sharma had been deeply hurt by their differences. The actress was allegedly quite close to him, it seems. She published a loving post for him in honor of International Men's Day. If we get any further updates about this controversy, we will update it immediately.
Tattoos
Sheezan Mohammed Khan, according to our estimates, does have one tattoo on his body as of 2022. Since he appeared on various shows and in photos, Sheezan has been seen to have tattooed his mother's name on his right biceps. We'll let you know if he gets any more soon, where his next tattoo is located, and what is its significant meaning.
Profession
In 2013, Sheezan Khan made his acting debut in the historical drama Jodha Akbar. He appeared in a television serial named Silsila Pyaar Ka in 2016 as Vinay Saxena contrary to Sheen Dass. Then, he played Prince Kartikay and Yuvraj Bhoj, respectively, in the historical dramas Chandra Nandini in 2017 and Prithvi Vallabh – Itihaas Bhi, and Rahasya Bhi in 2018.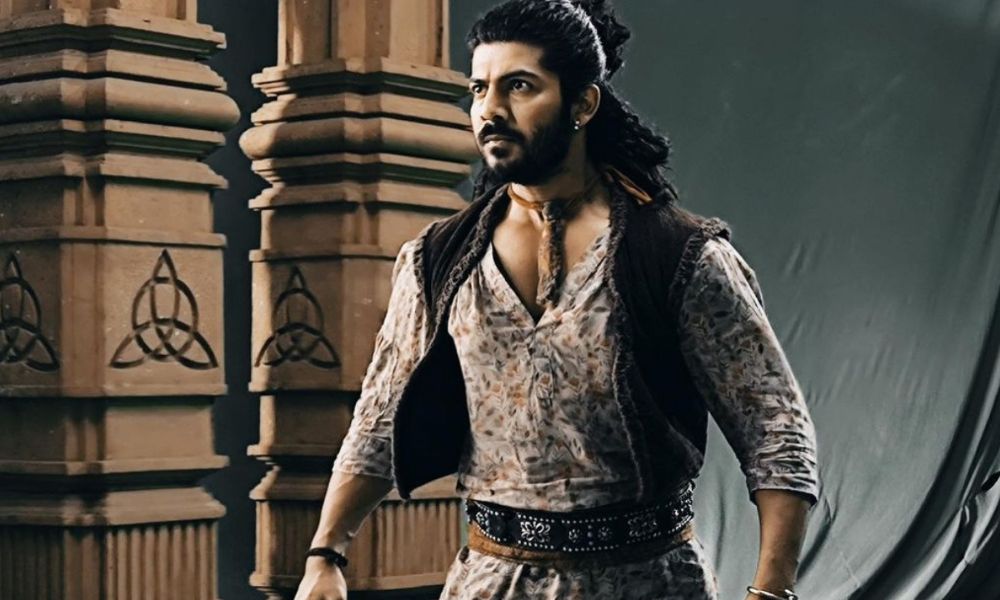 He portrayed Arjun Priya in Tara From Satara in 2019, and he also made an appearance as Raghav in Ek Thi Rani Ek Tha Raavan in the same year. He joined Nazar 2 in February 2020, starring opposite Shruti Sharma. Despite receiving positive reviews, Sheezan claimed that his brother served as the inspiration for his portrayal of Apurva in Nazar 2 Amid the Lockdown and Pandemic Situation of COVID-19. Nazar 2 was decommissioned. In 2021, he played Aarya in TV Serial named Pavitra: Bharose Ka Safar. In the Sab TV series Ali Baba: Dastaan-E-Kabul, he is currently paired with Tunisha Sharma in the title role of Ali Baba.
Source Of Income
Sheezan M Khan's major source of income comes from his professional acting and modeling career. His net worth is around 50 lakhs INR and he lives a lavishing and comfortable lifestyle.
Lesser-Known Facts About Sheezan Khan
Sheezan M Khan is a fitness freak and loves to spend his free time working out.
Khan is a pet lover.
Sheezan M Khan has over 275K followers on his Instagram handle @sheezan9.
Read More:
KL Rahul: Unknown Facts About Indian International Cricketer
Biswa Kalyan Rath: Successful Story Of Stand-up Comedian!