Sejal Kumar Indian YouTuber And Fashion Blogger Biography!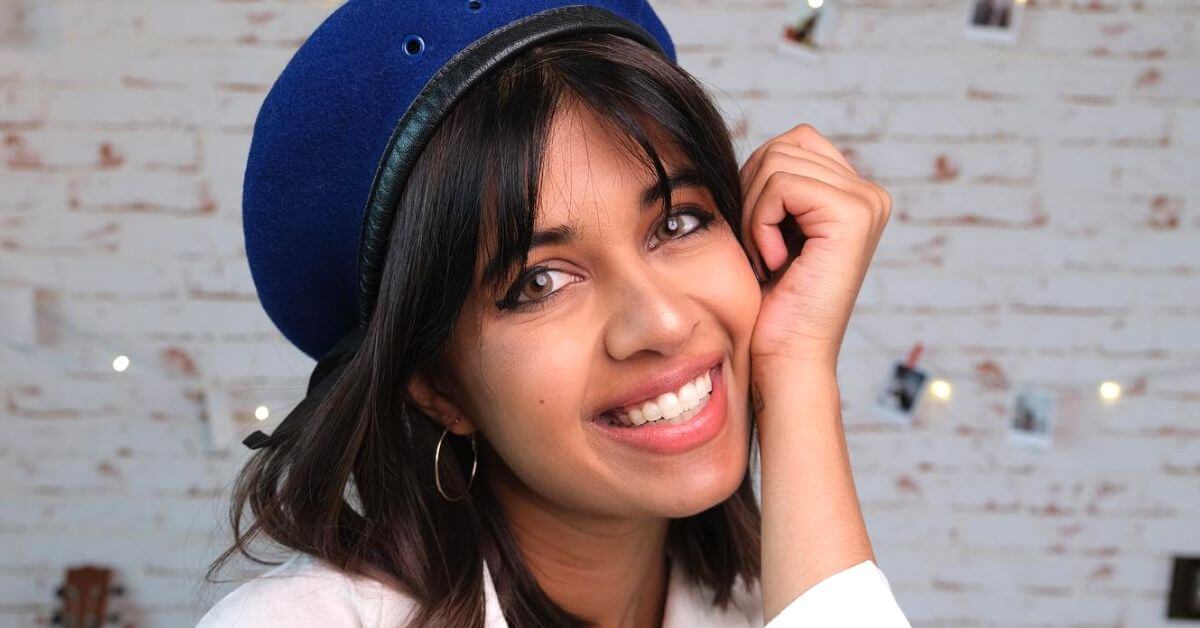 Sejal Kumar is an Indian actor, fashion blogger, and YouTuber Known for starring in the web series "Engineering Girls". She studied well since childhood. She danced well in her school days too.
Sejal Kumar has always been interested in performing arts and auditioned for several shows but failed. Her videos focus mainly on the play, fashion, dance, lifestyle, and music.
Who Is Sejal Kumar?
When Sejal Kumar was 20, she came across 18-year-old Bethany Mota's fashion lifestyle video and was impressed by the video. While she was in her final year of college, Sejal Kumar also started creating YouTube videos, editing and uploading videos to her channel.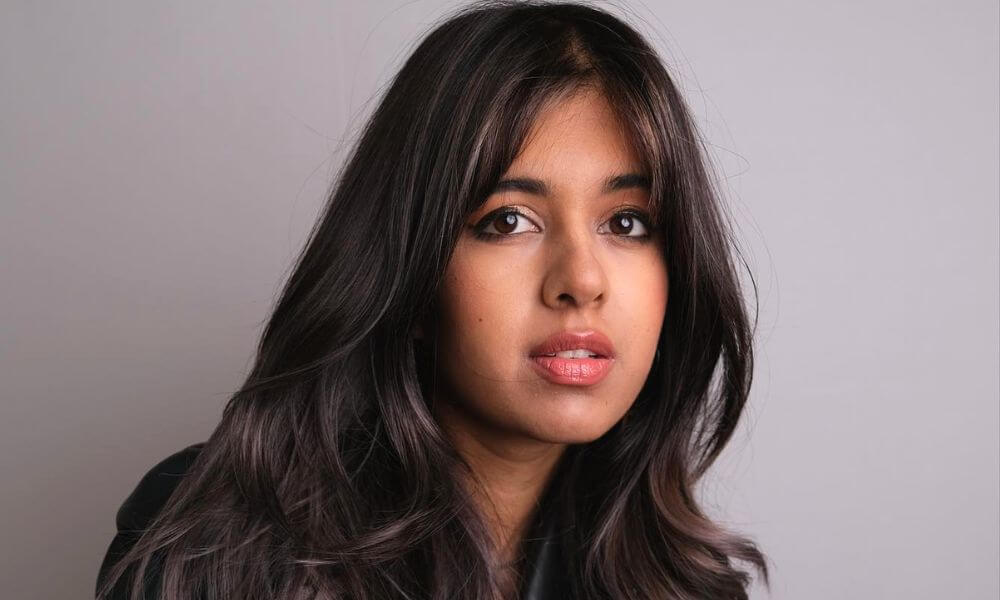 However, at the time, Sejal Kumar wasn't sure if she was a full-time YouTuber, but her content was slowly starting to attract audiences. At that moment, Kumar opted to become a full-time YouTuber and abandoned her college position.
Sejal Kumar Physical Status
Height: 5'7''
Weight: 55 Kg
Eye color: Dark brown
Hair color: Black
Birthplace: New Delhi, India
Zodiac sign: Capricorn
Age: 27 years
Qualifications: Bachelor of Arts (Economics)
Sejal Kumar Key Facts
Dancing, singing, and playing the ukulele are Sejal Kumar's hobbies
During college, Sejal Kumar won the 'Miss Crossroads contest.
Sejal Kumar had wanted to be an actress and acted in plays for a while. Sejal had auditioned several times to become an actress but was always rejected.
Sejal Kumar is a big dog lover and posts pictures of her dogs on her Instagram account.
Sejal Kumar is featured on the cover of Glittering India magazine.
Sejal Kumar's friends see her as a healthy person. Because she has a habit of eating only homemade food, Kumar doesn't like fast food, popcorn, or soft drinks.
Sejal Kumar is very active on social media. She has over 140,000 followers on YouTube, 102,000 followers on Instagram and 13K likes on her Facebook page.
Sejal Kumar has created more than 600 different videos till 2020.
Sejal Kumar's friends and family call her Joy, Mani, Bhondee, and Bittoo with love.
Sejal Kumar has a tattoo on her left wrist.
Sejal Kumar was nominated for three Cosmopolitan India Blogger Awards in 2020.
Sejal Kumar has also attended many youtube Fanfests.
Sejal Kumar is also launching her own clothing line in collaboration with StalkBuyLove.
Later, Sejal Kumar starred in an advertisement for Airtel.
Sejal Kumar appeared in an episode of the web series "Sofa So Good" and she also starred in the short film "Azab Bilal Ki Gajab Kahani".
Later, Sejal Kumar starred in the web series "Engineering Girls," "FilterCopy Talkies," and "Toxic". That same year she teamed up with StalkBuyLove to launch her own clothing collection. She also released her original song, "Aisi Hun".
Sejal Kumar Net Worth
Sejal Kumar joined YouTube on 14 August 2012, and she now has over 1.3 million followers and over 198 million views on her official YouTube channel. Youtube is Sejal Kumar's official source of income.
Sejal Kumar's main source of income comes from acting, modeling, and social media promotion. According to some websites, Sejal Kumar net worth is said to be around 40-50 lakhs.
Sejal Kumar Career
Sejal Kumar is a famous actress, model, and social media influencer. She started her social media career in 2014 with YouTube video Summer Style in Turkey from YouTube and made her first web series Engineering Girls, in 2018.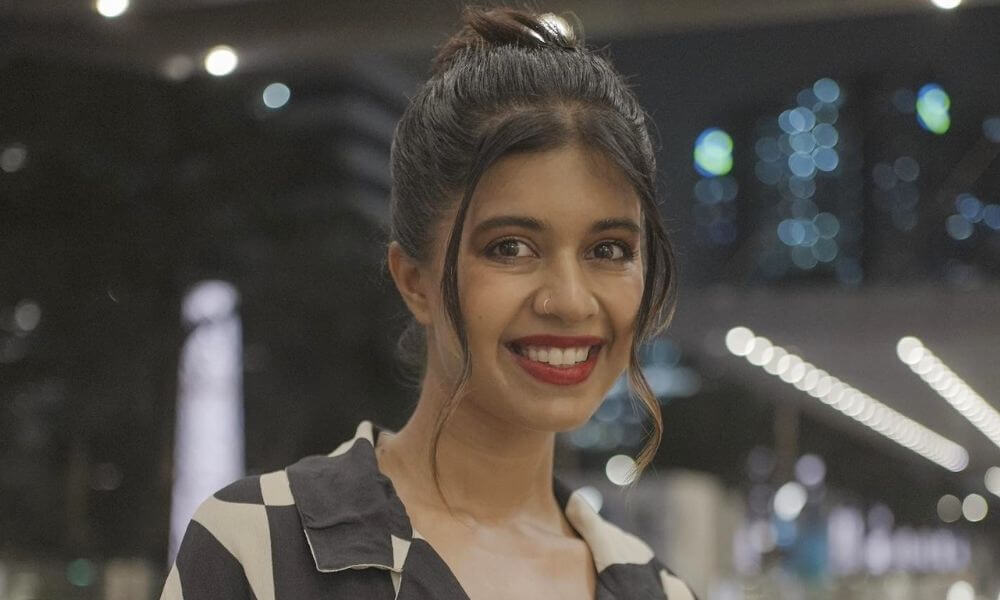 After that, Sejal Kumar has also done many projects and won many awards. And she has millions of followers on social media like Youtube and Instagram so her videos also get a lot of love from people.
Sejal Kumar also makes sure she eats right. She refrained from eating junk food and drinking fizzy drinks. She makes sure she only eats homemade food. Sejal Kumar is a huge fan of drinking tomato juice especially.
Also, Sejal Kumar goes to bed before 10 a.m. Sejal works with her body regularly to perfect her figure. She likes to dance, which serves as the perfect cardio workout. Sejal Kumar also likes to go for a run even when she travels. She also likes to go to yoga in the morning.
Sejal Kumar Education
Sejal Kumar studied in New Delhi at Mother's international school. And later, she went to study at Shri Ram College of Commerce to graduate in economics. But now she is a famous Youtuber and Fashion blogger as well as Fashion Influencer.
Sejal Kumar has done many youtube collaborations for web series. Now she started making music videos and uploading a lot of music videos on her YouTube channel.
Sejal Kumar Family
Anil Kumar Sejal Kumar's father. He is a retired Indian Army Major.
Sejal Kumar's mother, Anjali Kumar, is a gynecologist and director of the gynecology department at Artemis Hospital, Gurgaon.
Sejal Kumar has a younger brother, Rohan Kumar.
Sejal Kumar Relationship
Sejal Kumar is dating Mohak Papola, an Indian social media influencer. However, the exact start date of the relationship is unknown. But it is known that they are very close. They often flaunt their love for each other on social media in endearing posts.
Sejal Kumar Popularity
The popularity of Sejal Kumar's fashion and lifestyle channel on YouTube, her official channel, has more than 600,000 subscribers on the video streaming site.
Sejal Kumar has a strong presence on other social media sites. She has more than 300,000 followers on Instagram.
Sejal Kumar has access to various social media networks enormously, and she took advantage of the generous endorsement fee. Most promotions are done using certain products in her videos or other social media activities.
Sejal Kumar Awards
In 2018, Best Vlog Award from Cosmopolitan India Blogger Awards and the Instagram Fashion Account of the Year Award.
In 2019, Best Lifestyle Blogger in the Cosmopolitan India Blogger Awards, Best Young Influencer Award by the Women of Steel Summit and Awards, Exhibit Magazine Award of Top 5000 Influencers, and Instagrammer of the Year for Fashion.
Read More:
Gaya Top 10 Beautiful Temples And Places To Visit!
Pawandeep Rajan Biography! Indian Idol Season 12 Fame!