Bucket List Places To Celebrate New Year In South India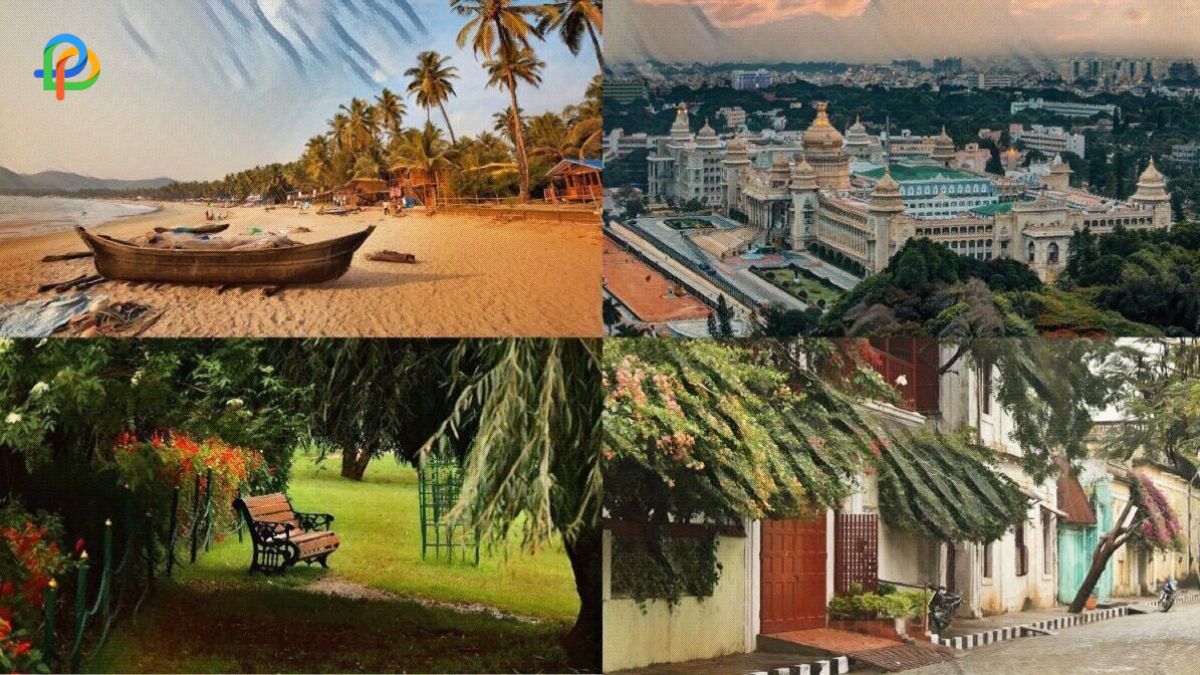 Every new beginning is full of hope and energy. Because of this, people eagerly await the most anticipated moment of the year, when the Christmas bells ring and the countdown to the New Year 2023 starts. They prepare to celebrate their aspirations, resolutions, priorities, and feelings by engaging in activities that will render the holiday season a blast.
Visiting a fascinating new location is a fantastic way to start the new year! Some of the world's most stunning locations can be found in India. South India, with its abundance of tourist attractions, provides an ideal setting for New Year's celebrations.
South India is full of unforgettable surprises, from fabulous New Year's Eve party locations to exotic scenic locations. You can plan the ideal New Year's Eve 2023 by selecting from a variety of destinations.
Places To Celebrate New Year In South India
Goa
If you are looking for places to celebrate new year in south India near the seaside, Goa is a perfect location. Goa is the most popular destination in South India for New Year's Eve celebrations. The pocket-sized paradise is one of the best places to celebrate the New Year.
Goa is the best place in South India to ring in the New Year because of the mesmerizing fireworks displays that light up the skies over Baga, Vagator, and Aguada, as well as the riotous spillage of drinks that fill the streets near the famous churches and forts. Don't miss the New Year's Eve panoramic light show. Hill Top and SinQ Night Club are two of the best lounges for late-night revelry.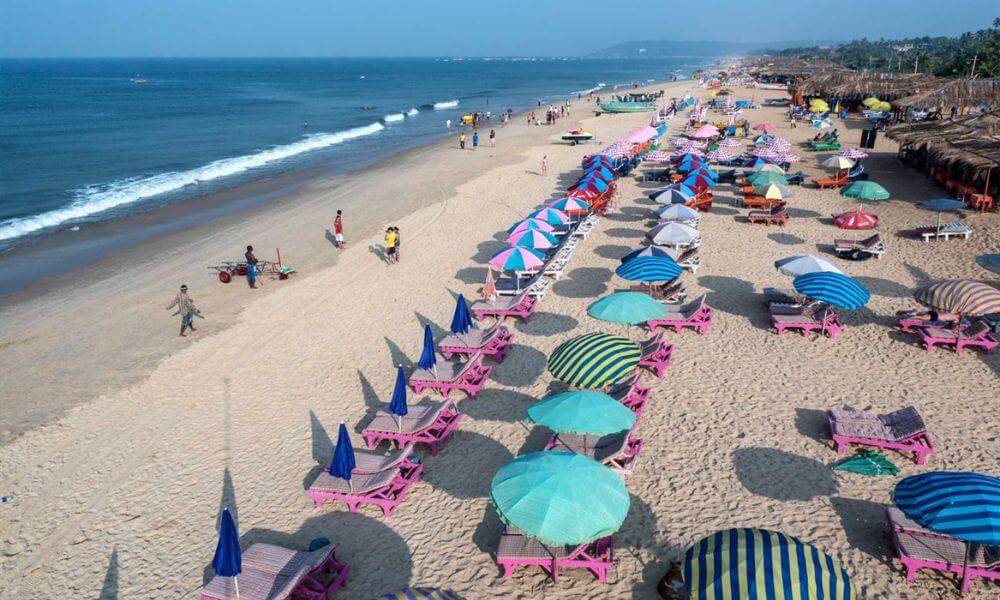 One can reach Goa by air, by rail, or by road. By airways, the nearest international airport is located at Dabolim, situated at a distance of around 29 km from Panaji. By railways, the main railway stations are located in Margao mainly Madgaon and Vasco-da-Gama, these stations are well-linked with major parts of the country.
By roadways, the nearest bus stand is the Kadamba bus stand of Panaji the main bus stand, a number of buses offer their services to travelers for reaching Goa. The easiest way to travel to Goa is by railway.
Pondicherry
Pondicherry, one of the best places to celebrate new year in south India, will introduce you to a party scene you've never seen before. There are a variety of places to party, including resorts, pubs, beaches, and clubs. Partying brings Pondicherry's nightlife to life.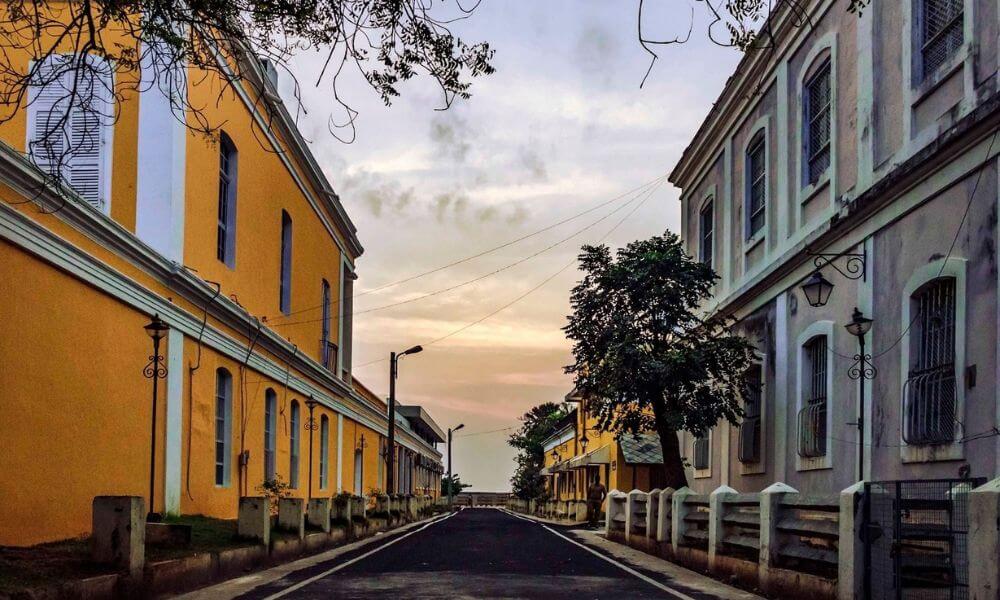 To ring in the New Year in style, consider Crosskeys Restropub, Paradise Beach, Umami Kitchen, Tranzland, Gingee Salai, Promenade Beach Pondicherry, Umami Kitchen, Seagulls Beach Resort, Atithi TGI Grand, Rock N Rolla, etc. – Biggest Island Party 2023. You can be sure to have a great time at these locations and during these celebrations.
The nearest airport is Pondicherry but it accommodates only small aircraft only from Hyderabad and Bangalore. After this, Chennai is the second nearest airport, which is around 135 km far from Pondicherry. By Roadways, there are several public and private buses plying from Chennai, Madurai, Bangalore, etc to Pondicherry. The nearest railway station of Pondicherry is Villupuram, which is approximately 35 km away from the town.
Kochi
Kochi is among the not to be missed places to celebrate new year in south India. Everyone is welcomed there with a smile and the coziest hugs. Kochi welcomes the New Year in a truly unique and grand style. Cochin Carnival is the main event on New Year's Eve when hundreds of thousands of people flock to Kochi to kick off the New Year by burning a massive statue of an old man named Papaji.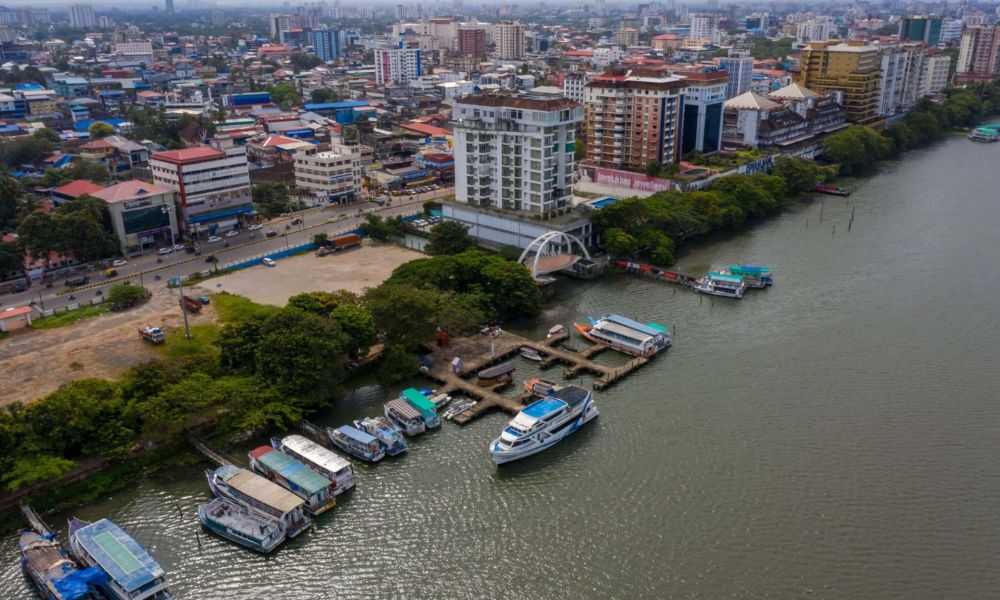 They take part in the Carnival with great zeal and fervor. Many beaches have stalls and lights that illuminate the surroundings for New Year's celebrations. So, if you want to see fireworks and dance to the latest hits, come to Kochi.
One can travel to Kochi by airplane, train, or by bus. Kochi has its own airport named the Cochin International Airport, which is at a distance of 20 km away from Nedumbassery. By rail, the nearest railway station is Kochi railway station and Kochi Harbor Terminus. Kochi can be traveled by road through well-connected to its nearby cities and other states.
Visakhapatnam
Visakhapatnam celebrates New Year's Eve with parties, dances, music, and fireworks. It is yet another must-see destination in South India during the New Year season to bid farewell to the old and welcome the new. Visakhapatnam, in the state of Andhra Pradesh, hosts some of the best New Year's Eve celebrations in the state.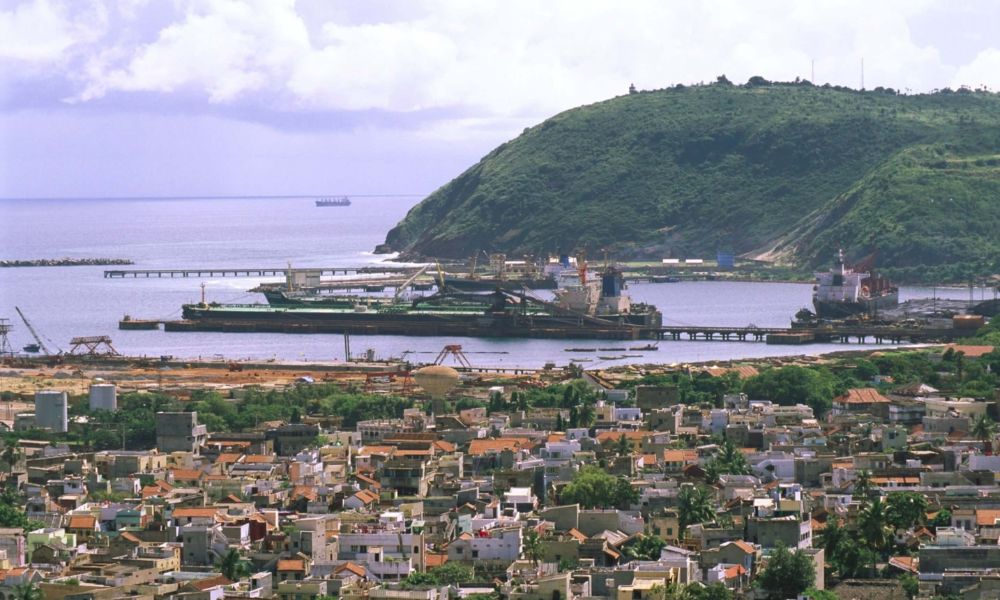 If partying isn't your thing, you can still celebrate by watching the spectacular New Year Fireworks in Visakhapatnam from some of the city's best destinations and rooftop restaurants. Andhra Pradesh's Visakhapatnam also has many enthralling getaways where you can partake in some of the vibrant New Year events.
One can reach Visakhapatnam by air, road, or rail. The Visakhapatnam Aiport is the nearest airport connected to many towns and cities, which is 12 km distance from the main city. The nearest railway station is Visakhapatnam station located on the Chennai Central-Howrah Station route. By bus, Visakhapatnam is connected by NH-5 connecting Chennai and Kolkata, where several public and private bus services are available.
Varkala
Varkala, a picturesque location in Kerala, is the most sought-after location in South India to ring in the new year. It is surrounded by stunning natural beauty and has tranquil beaches, lovely lakes, and red laterite cliffs that provide a visual treat. On the night of December 31st, it becomes extremely exuberant.
Varkala parties are full of fantastic party ideas! Masquerades, casual beach gatherings appreciating the fireworks, light artists, street performances, carnival walks, and band walks – the Varkala party is a perfect blend of cultural folk and traditional celebrations. Varkala is the best place to ring in the New Year in the midst of nature.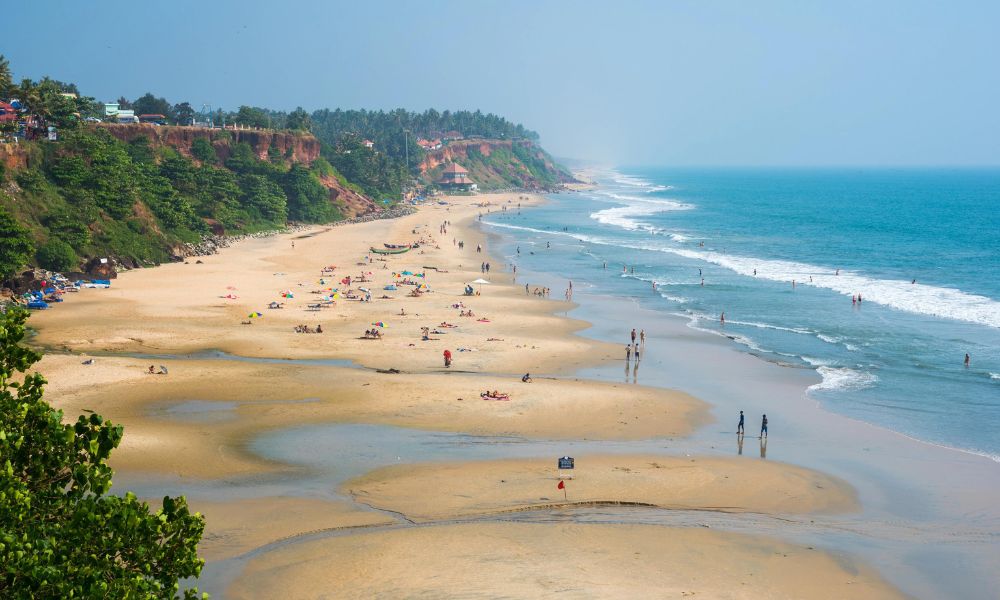 You can reach Varkala by various modes such as airways, railways, or roadways. By Air, the nearest international airport is Trivandrum International Airport, Thiruvananthapuram, which is around one hour's travel from Varkala. By Rail, it has its own railway station named Varkala Railway Station, which is connected to all major cities of Kerala such as Kochi, Mangalore, etc.
By Road, many travel bus agents offer services to reach Varkala. From Kollam, it is just 35 km away whereas from Madurai it is 266 km away. The best way to travel to Varkala is by the airways directly.
Ooty
Ooty, which is in South India, is among the best locations to ring in the New Year. Ooty, which served as the Madras Presidency's summer capital during the British era, is appropriately referred to as "India's Switzerland." It is one of the few locations where tranquility, harmony, and a lively atmosphere can all coexist.
It is ideal for enjoying loud music, parties, and large crowds, as well as quiet nights. This may be the best option for New Year's trips to India. From family-friendly events to joyful parties, and from energetic DJs to multi-course meals, there are plenty of exciting ways to ring in the New Year in Ooty in 2023. Ooty boasts about a number of spectacular venues that host New Year's Eve events and parties.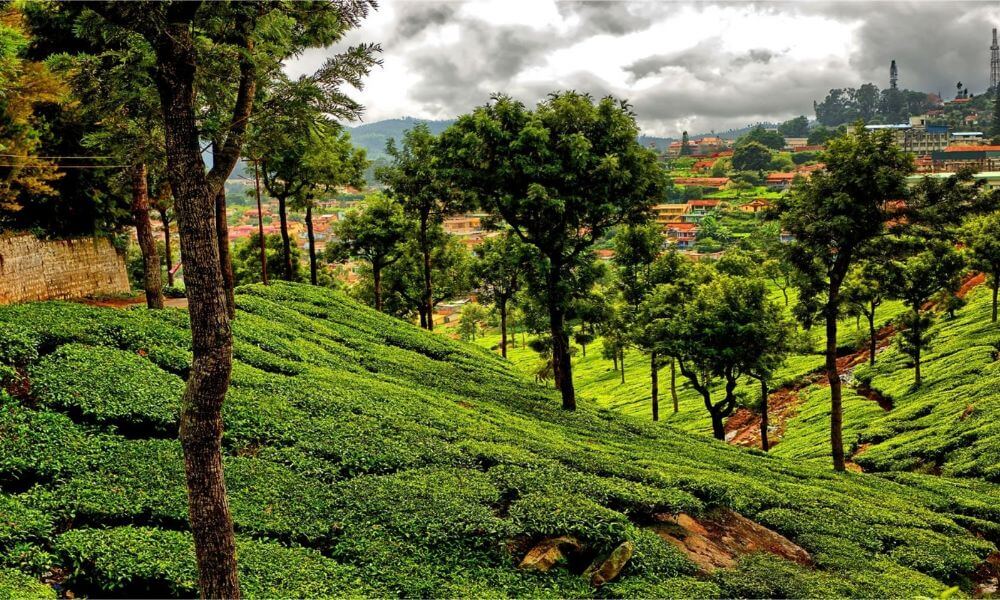 One can reach Ooty by air, by road, or by train. By air, the nearest international airport is Coimbatore International Airport, which is approximately two and a half hour travel away from Ooty. By train, it has its own railway station called Ooty Railway Station, which is connected with all the major cities of Tamil Nadu.
By road, from Coonoor, it is just 19 km away whereas from Udumalaipettai it is 159 km away. These are linked through Tamil Nadu State Road Transport Corporation (TNSRTC) and some other private travel services. These modes of transport will take you to the best places to celebrate new year in south India
Bangalore
Bangalore is a hub for Indian New Year's celebrations due to its wide open spaces, luxuriant greenery, expansive gardens, sizable malls, and party locations. It is known as the "Silicon Valley" of India because it is the center of IT development. Bangalore, with its pleasant weather and lively atmosphere, is one of the best places in India to celebrate New Year.
This city is brimming with magnificent lounges, hotels, and resorts where you can make your new year memorable. At this time of year, one can clearly see the zeal among the youth. The young people are seen dancing without restraint in front of the rockiest crowd and live DJs.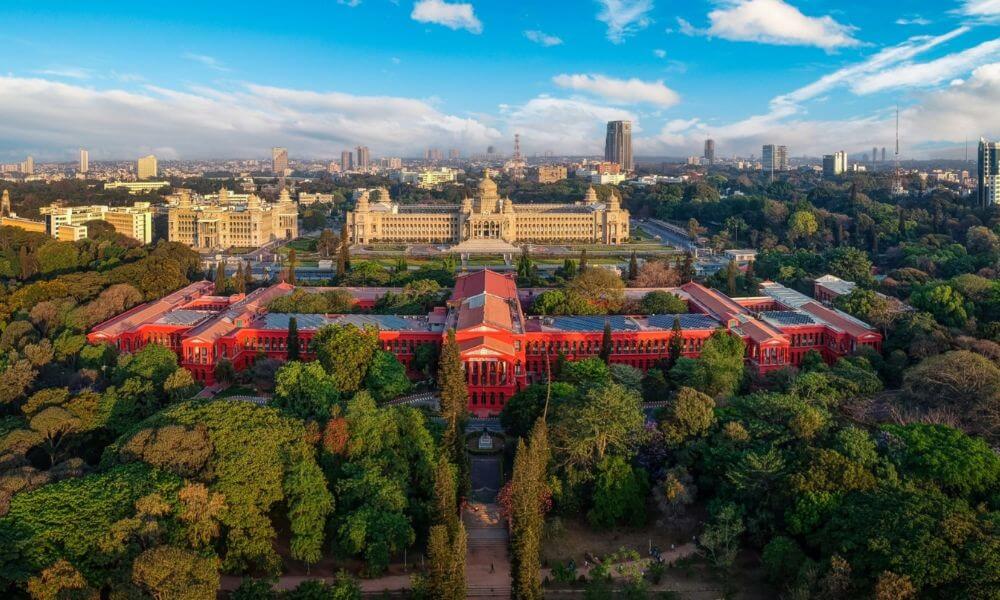 You can reach Bangalore by various modes of transportation namely by airplane, by bus or car, and by train. By Airplane, the nearest airport is Bangalore International Airport, which is around a distance of 40 km drive from Bangalore city.
By Train, the Bangalore Railway Station is located in the heart of the city, which is considered the most convenient way to reach Bangalore. By Road, Bangalore city is very well linked via major national highways which connect various other cities to it.
Lakshadweep
This new year's eve, escape to the Lakshadweep islands for some breathtaking scenery and beaches to get you away from the bustle of the mainland. If you want to enjoy the pleasures of the Andamans on a much smaller budget, Lakshadweep may be the best option for you. It has beautiful beaches, coral reefs, and a wide range of resorts.
If you are the type of person who prefers to spend time alone in peaceful places surrounded by nature, you can make New Year's plans to visit Lakshadweep in South India. The area is well-known for its clean beaches, clear waters, and vibrant reefs. As one of the best locations to celebrate lavishly, you won't regret spending quality time there in the new year.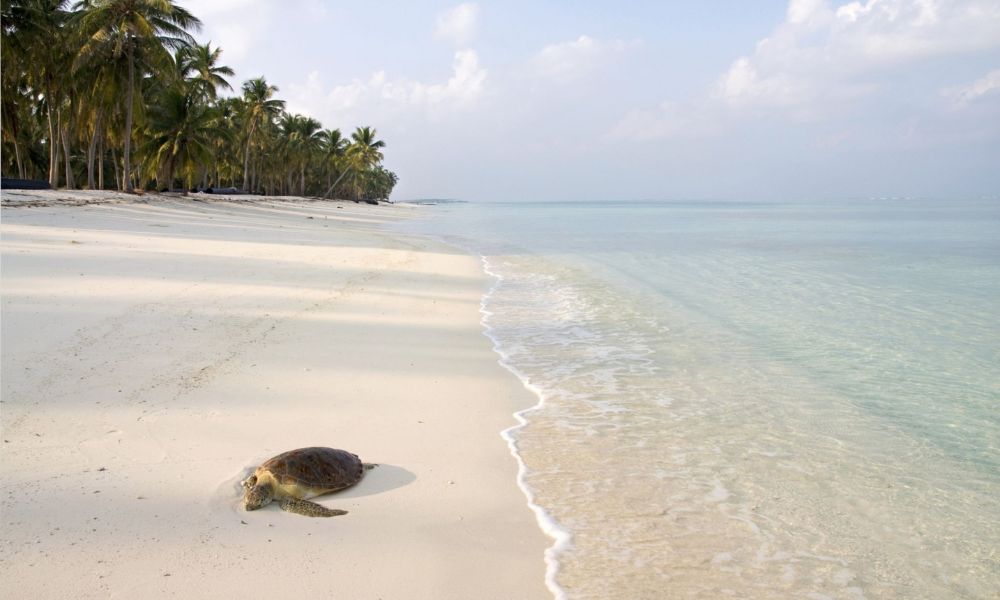 You can reach Lakshadweep island only by air or by water. By airways, the only domestic airport available is Agatti Aerodrome on Agatti Island, which is well connected to Cochin International Airport. So, you have to travel to Cochin Airport first and then catch a connecting flight to Lakshadweep. By waterways, the island is 300 km away from the coast of Kerala.
There is ship connectivity with seven passengers operating between Cochin and Lakshadweep. The seven passengers are MV Bharat Seema, MV Dweep Setu, MV Arabian Sea, MV Amindivi, MV Kavaratti, MV Minicoy, and MV Lakshadweep Sea. This ship facility remains closed from 15th May to 15th September.
Gokarna
Gokarna in Karnataka is a Hindu pilgrimage town and a recently discovered hotspot for beach lovers and hippies thanks to its immaculate beaches and breathtaking landscapes. Every year, throngs of visitors from all over the world come to Gokarna, which is located on the coast of Karwar, in search of serenity and relaxation. Out-of-town beaches such as Kudle Beach and Om Beach provide a refreshing contrast to life in town.
Gokarna organizes everything elegantly, including theme nights, outdoor music festivals, boat cruises, and of course, fireworks. If you're looking for an affair, Gokarna is the place to be, and it's also one of the best places in South India to celebrate the New Year. If you prefer to relax and have a good time at Gokarna's beaches, though, there are plenty of extravagant and opulent things to do.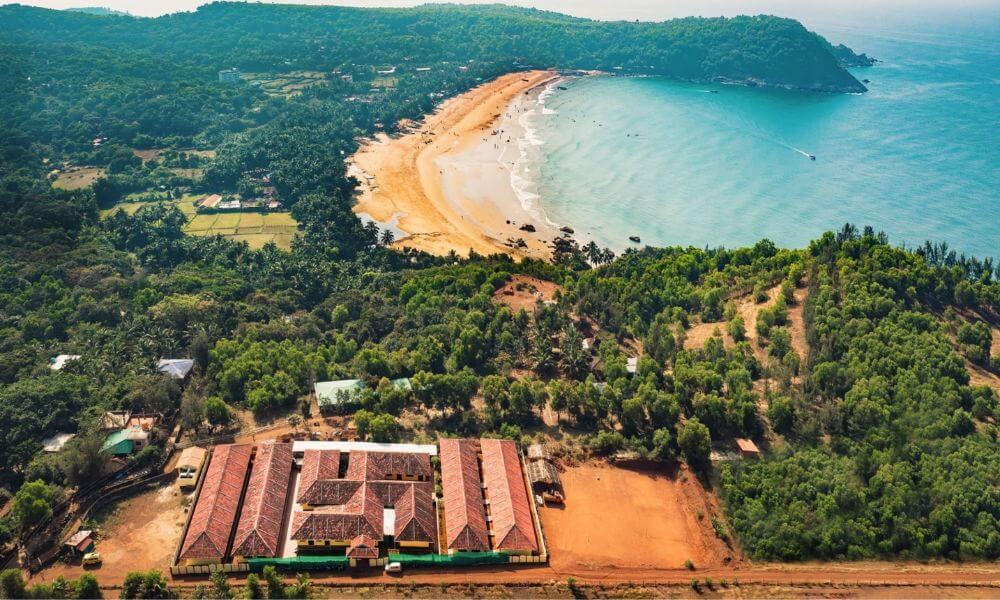 You can travel to Gokarna in Karnataka in various ways such as airways, railways, and roadways. By Air, the nearest airport is Dabolim in Goa, which is approximately 140 kilometers away from Gokarna. By Rail, the nearest railway station is located in Ankola, which is about 20 km away from Gokarna.
By Road, Gokarna is well connected by Karnataka State Road Transport Corporation as it offers frequent bus services in the region. It is 125 km away from Madgaon whereas Bangalore is more than 470 km far. The most convenient way to reach Gokarna is by train.
Alleppey
Alleppey, also known as Alappuzha in official documents, is a picturesque location renowned for its lovely backwaters and the houseboats that offer overnight accommodations. Alleppey is also known as 'the Venice of the East'. During the dry season, the coastline of Alleppey offers some of the best beaches in Kerala, as well as water sports. This charming place is the hub of Kerala's backwaters, with a vast network of backwaters and thousands of houseboats.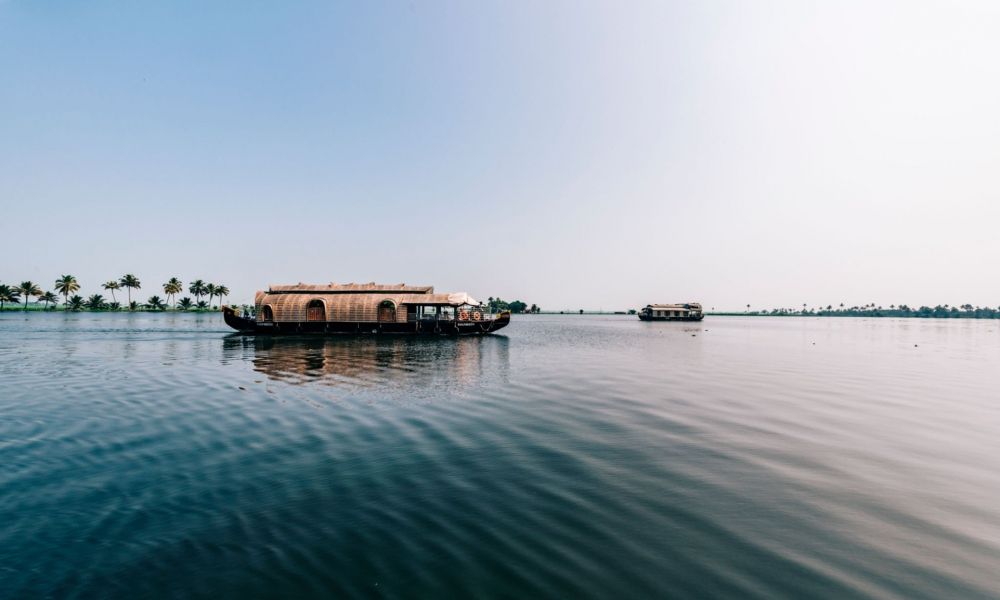 On December 31st, fireworks will be fired from various locations throughout the city to welcome the New Year. The best examples can be seen from the backwaters, which are one of the best places to visit on New Year's Eve outside of India. On New Year's Eve, there are 20 minutes of fireworks that you do not want to miss because they are so well-known.
Alleppey can be reached by air, road, or rail. By air, the Cochin International Airport and Trivandrum International Airport are the nearest airports located at a distance of just 75 km and 150 km respectively. By train, the Alleppey railway station is situated within Alleppey city and is well-linked with all major towns and cities. By road, the tourist can travel comfortably and at a reasonable price because of the services enabled by KSRTC.
Conclusion
The arrival of the new year is an excellent opportunity to escape familiarity, particularly with those close to you, and spend a day or two in a new place with an infectious atmosphere. There are many places to celebrate new year in south India, which will not disappoint you later.
Aside from that, the climatic conditions are ideal because of their beautiful landscapes and festive atmosphere, where you can watch various dance performances, listen to ancient and tribal music and folklore, watch an elephant parade, and sample tasty local cuisines.
These lovely places to visit in December in India will undoubtedly make for an ideal holiday destination! End the year on a high note and begin the new year with a positive attitude with your loved ones.
Read More:
Getaway To Murudeshwar? Top Places To Visit In Murudeshwar
Karnataka Is The First State To Bring Back The Mask Mandate!